Sondors $3,499 MadMod Electric Bikes
Sondors has unveiled the MadMods series, a collection of 25-mile-per-hour electric motorcycles. Each bike is available with either a scrambler, cafe or retro-style kit.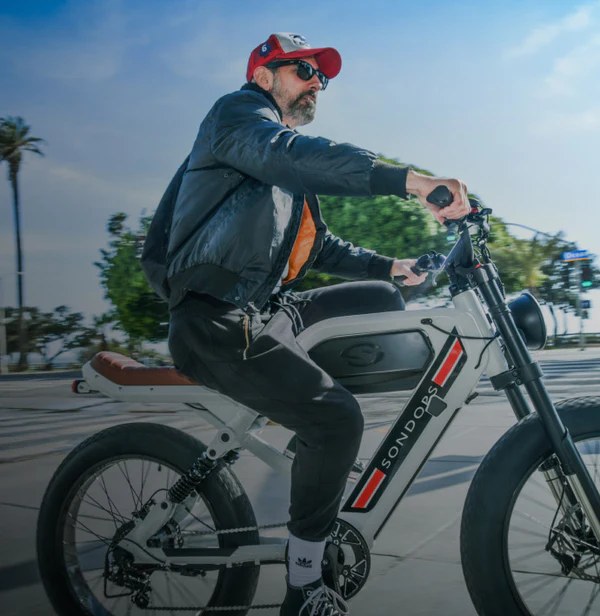 Each set includes seats, handlebars, lights, and fat tires. Either option exudes a classic-style aura and appears so stunning that it compels you to pull out your wallet.
The MadMods are outfitted with a custom aluminum chassis that has been forged and machined, large headlights, large tires, and hydraulic brakes. Quite polished and high-quality components, if we're being honest.
Unlike anything else you'll see on the road or trail, MADMOD is designed to be an extension of your style.
Customise it as you want or choose from one of three iconic motorcycle-inspired visions.
Café, Retro, or Scrambler, the choice is yours.
MADMOD is designed for you; modern, simple, custom, cool.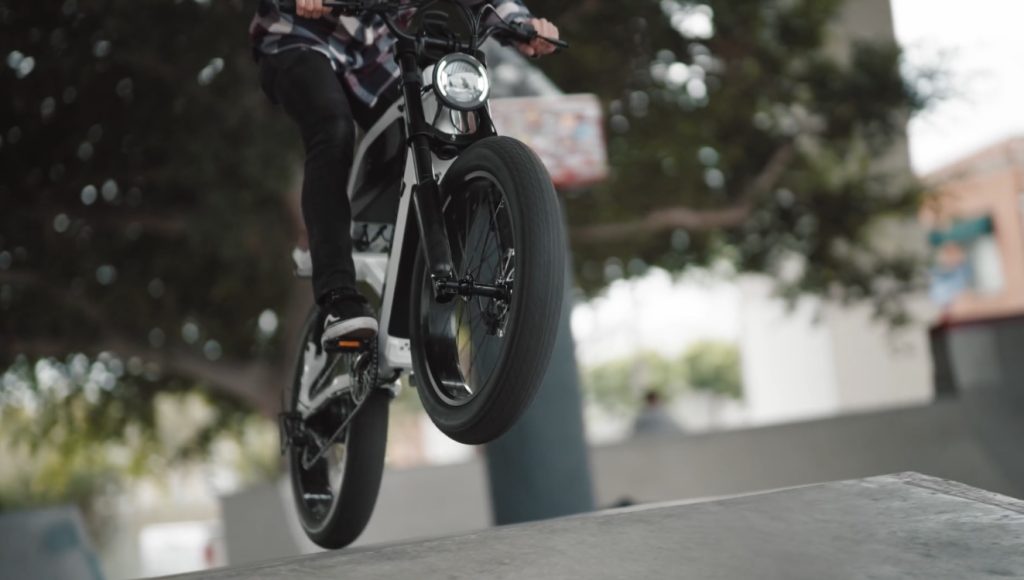 The MadMods have some serious power in their drivetrain; they're not the quickest, but they're not the slowest, either.
The drivetrain is comprised of a 750W motor, 25A controllers, a 48V 21 AH Panasonic battery pack, a 48T crankset, a 7-speed shifter, and a 12-magnet pedal assist gear sensor.
Inclined to ride? Simply put, these vintage bicycles are incredible, and they have the community talking. Is this bike suitable for you?
The aficionado is the type of rider who seeks a classic appearance, quality components, and intricate details that only the Sondors team can provide.
Range: 40-60 miles
Speed: +25 mph
Motor: 750 Watt
Controller: Integrated 25 Amp
Tires: 24 x 4.0″
Options: MadMods Retro, MadMods Scrambler, MadMods Cafe
Sondors MadMods is a system, not just an e-bike. The design language, the details, the lines, and the polish all contribute to the aesthetic appeal.
You can create almost anything you can imagine with interchangeable parts and accessories; choose a kit or mix and match as you please. Start with one of the timeless base designs, then customize it to create your ideal ride.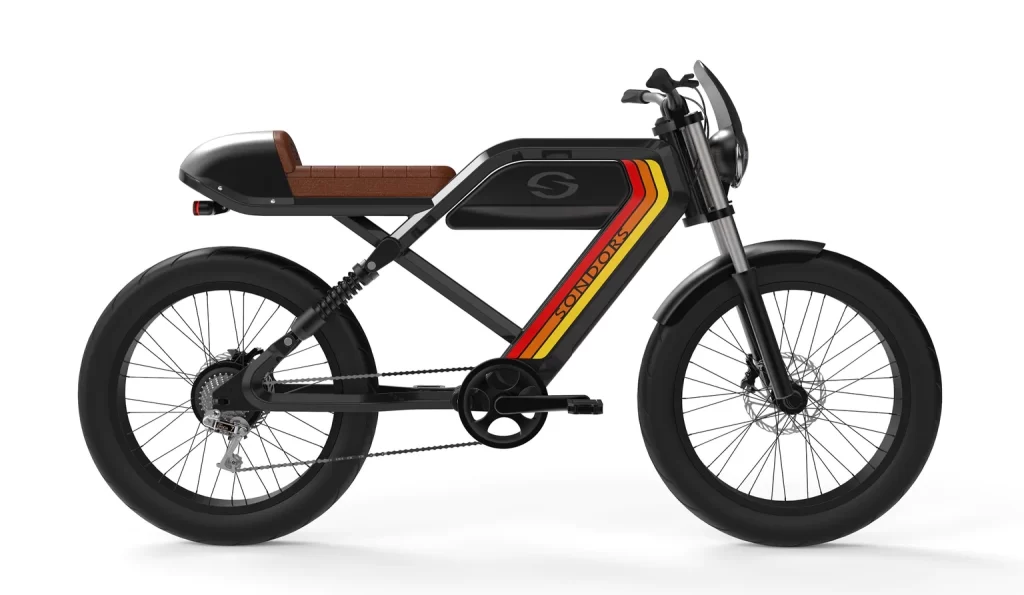 This bike is not portable, it's super heavy, and you won't be carrying it up a flight of stairs. Each model averages 113 and 116 pounds as if you could tell the difference by three pounds. This bike is also expensive; each one starts at $3,499.
This is not a cheap cruiser; you'll need a little scratch to mount this beauty. You also do not begin receiving budget components. It's time to crack open the piggy bank; who has $3,499 lying around? The final price includes tax, tip, and shipping.
Technical Specs
Range: 40-60 miles
Speed: 25 mph
Motor: 750 Watt
Controller: Integrated 25 Amp
Tires: 24 x 4.0″
Wheels: 24″
Crank Set: Premium 48T
Lights: Headlight and Tail light
Battery: New, 48 Volt, 21 Amp Hour, Lithium-ion battery with genuine Panasonic cells. The largest battery ever in a SONDORS.
Throttle: Thumb throttle for those times you don't feel like pedaling
Brakes: Hydraulic Disc Brakes
Frame: Custom Forged and Machined Aluminum
Gears: 7-speed with twist shifter
Pedal Assist Gearsensor: 12 Magnet
Charging: 3A Smart Charger Included
Seats: MadMods Custom
Handlebars: MadMods Custom
Color LCD Display: Includes USB port and five levels of pedal assist, battery level, speed, distance traveled, etc.
Total Weight: Retro: 113 lbs
Scrambler: 114 lbsCafe: 116 lbs
Standover Height Height: 34″ Maximum
Seat Height: 34″
Load Capacity: 350 lbs
Best Electric Unicycles
Disclaimer: The information presented in this article is derived from extensive research, user reviews, and publicly available information. Our aim is to provide accurate and up-to-date content; however, it is crucial to understand that the opinions expressed are based on the information available at the time of writing. We strongly encourage readers to conduct their own thorough research and carefully evaluate their individual needs before making any purchasing decisions.
eWheels 2023 Summer Deals and New Launches are here!!!
Cheap, reliable, and powerful! TurboAnt Electric Scooters 2023 Sale!
Hi guys! This post may contain affiliate links, sponsored content, and advertisements. We get a small commission for covering topics that interest us (helps us keep the doors open). For more information, please see our privacy policy and disclaimer. Ride safe yall!
2023 Electric Unicycles:
Coupons & Deals:
Apollo Scooters: Get $50 USD worth of free accessories, upgrades, or spare parts with the purchase of a scooter. Code: VROOOMIN
REV Rides: Save $50 off Scooters and EUC's, Code: VROOOMIN
EVOLV Electric Scooters: Free Folding Lock (worth C$80) for every EVOLV model! Use Code: VROOOMIN-LOCK
To keep the site running and information flowing, Vrooomin.com participates in affiliate linking programs. We're also an Amazon Associate, which means we get paid for referring people to Amazon. Please support the channel by clicking on our links.