Save 20-25% Off NIU Electric Scooters
Biggest Sale this Fall!
You guys requested it, and now NIU is supplying it: they will be holding a massive fall sale on all of their scooters beginning on October 11th to the 12th!
There is a scooter available for everyone and every budget, whether you want the KQi3 Pro, which travels at 20 mph, or the KQi3 Sport, which travels at 17 mph. Each scooter has its unique characteristics, weight, battery capacity, level of performance, and set of features.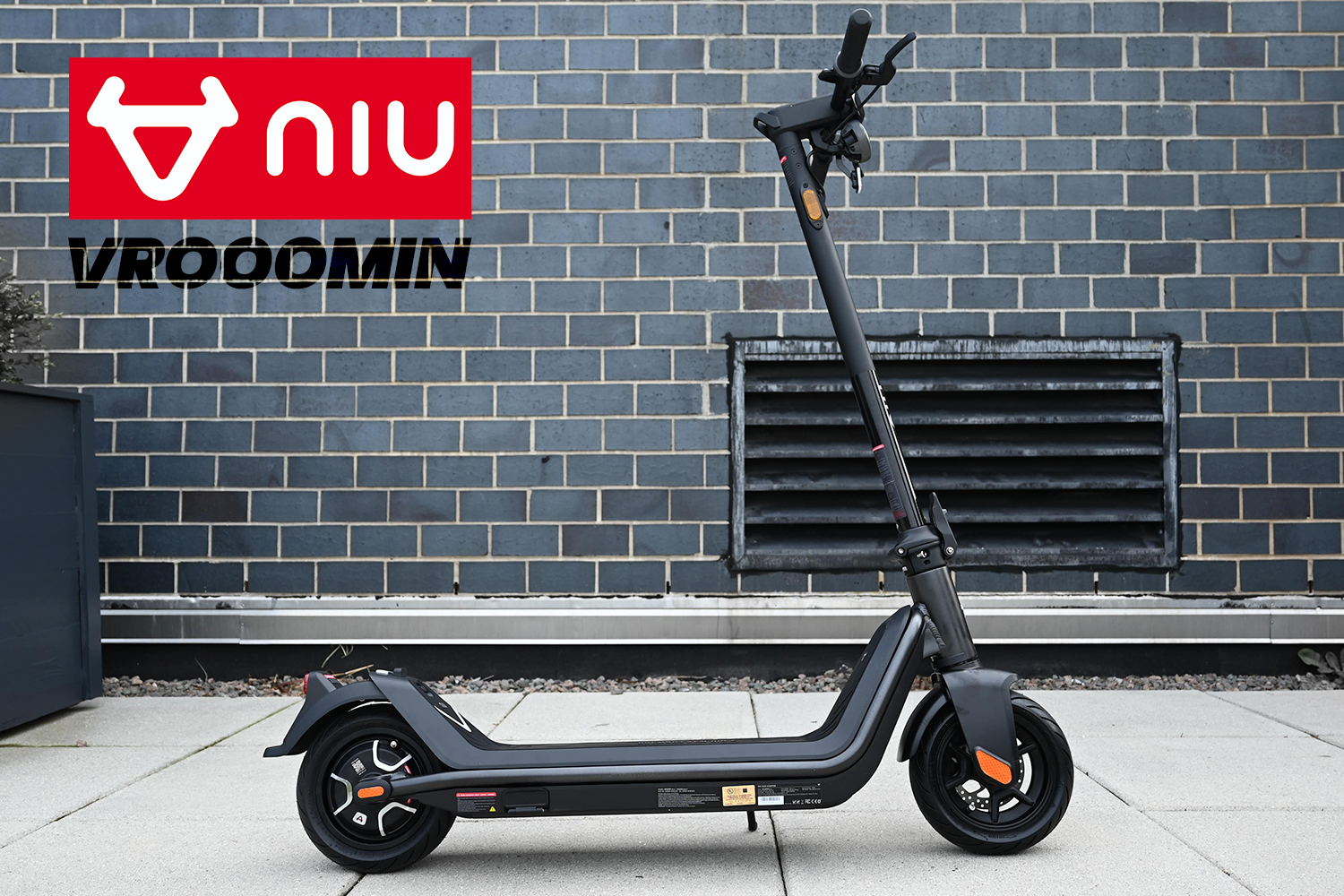 NIU Electric Scooters on Sale
The top performing budget scooters under $1,000
It is entirely up to you to determine which model is suitable for your available price range. Have a child currently enrolled in university education? They might find that the KQi2 is a reasonably priced scooter that would help them save time and money on their commute.
Best Scooter for Short Trips Around the City
Save time and Money
Do you require a scooter to complete your weekend errands? You deserve a break, so why not give yourself one in the form of a high-end scooter like the KQi3 Max to use as your daily companion? Remember that the NIU scooter lineup offers the best value in terms of quality, performance, and features for the money you've worked so hard to earn.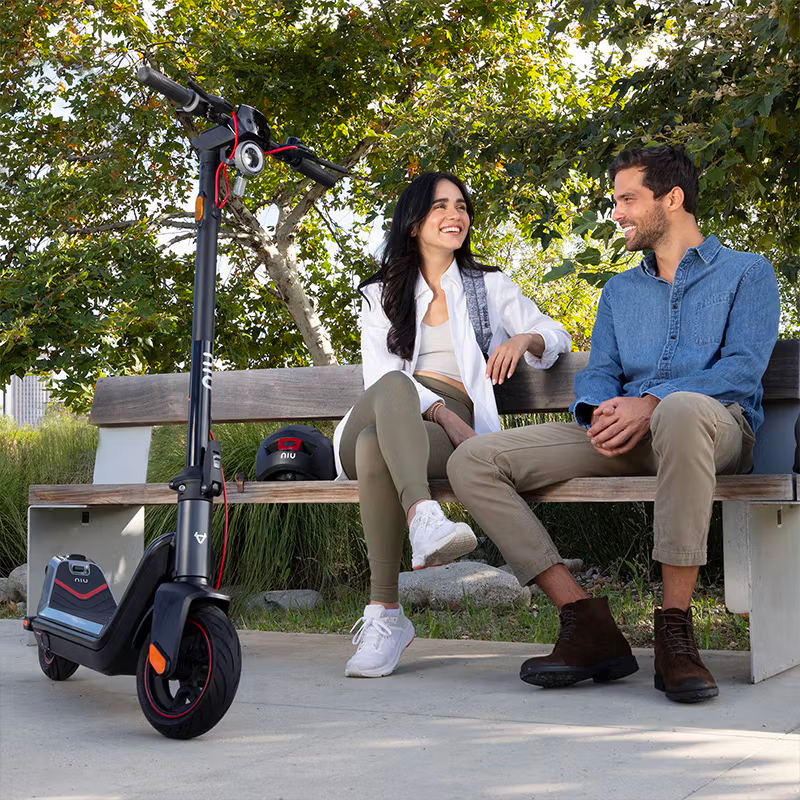 NIU Sale is only for 2 days!
Make sure to take advantage of this big sale
Take advantage of this fall sale that will soon be starting, as you may not find a better discount anywhere else to get your bottoms on the road, riding electric, and enjoying the best deal of the year.
What are the differences between the KQi2 and KQi3?
NIU Shopping Guide: the major differences between both models
NIU has a history of producing high-quality electric scooters that meet the needs of urban riders. Although we have already changed the way people navigate their cities, we also introduced the world to our game-changing lineup of electric kick scooters last year. The KQi3—the World's Ultimate Commuter Scooter—is the star of the NIU kick scooter series.
The KQi3 provides maximum speed and performance and is ideal for kick-scooter riders who intend to travel longer distances. We recently unveiled our KQi2—a personalized option for those looking to cruise their "last mile in style."
The KQi2 is even more portable and ideal for those who want to zip around their city for short distances.
The differences
Overall, the KQi3 is great if you need:
Great performance and higher speeds
To commute longer distances (up to 31 mi. or 50km per charge)
Maximum comfort and stability — wider handlebars, tires, and deck compared to competition
Premium safety features and reliability
A great price — $699 for Sport, $799 for Pro
The KQi2 stands out as the best choice if you need:
A clean, minimalist design
Swappable grip tape options to express yourself
To commute shorter distances (up to 24.9 mi. or 40km per charge)
Good comfort and stability
Premium safety features and reliability
A great price — $599 for Pro
Before we dive in and break down the differences between the KQi3 and KQi2 models further, let's take a quick look at some of the main distinctions:
Now that we've established the key differences between the KQi3 and KQi2, let's dig deeper into each of them.
Speed, power, and range
First, in comparing these NIU kick scooter models, we'll go over the basic specs most riders are interested in: speed, range, and power. The KQi3 Pro will satisfy thrill seekers who crave speed, with a top speed of 20mph (32km/h) in the United States!
In comparison, the maximum speed of the US KQi3 Sport and KQi2 Pro is 17.4mph (28km/h). While all three models in the KQi series feature a 48V battery architecture for improved performance and a rear-wheel motor, the KQi3 Pro stands out with a power rating of 350W and the ability to climb uphill slopes up to a 20% grade!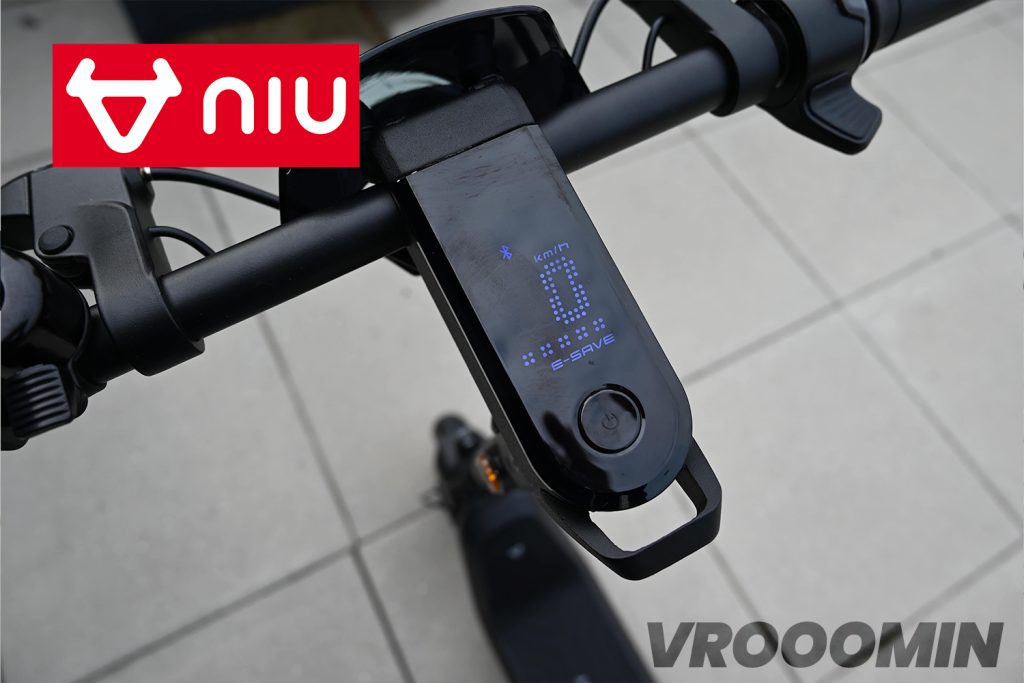 The KQi3 Sport and KQi2 Pro have an impressive 300W power rating and can ride up a 15% grade. The KQi3 Pro also has a top-tier range, with up to 31 miles (50km) on a single charge.
That should last most kick-scooter commuters several days! On the other hand, the KQi3 Sport and KQi2 Pro can travel up to 24.9 miles (40 kilometers) per charge!
Design
While NIU considers ergonomic design and rider comfort in our scooters, some differences distinguish the KQI models. The KQi2 is designed for simplicity, with an integrated wiring system and classic white and gray color options.
It's lighter and more portable than ever, with streamlined drum brake integration and a minimalist chassis that you can easily personalize with various swappable grip tape options for a vehicle that matches your personality.
The KQi3's design is functional. It's the "SUV of kick scooters," and we've gone all out for it. You can confidently cruise your city on this workhorse, which can handle many urban riding conditions.
The KQi3 Pro comes in black, or a one-of-a-kind rose gold finish. The Sport version adds a splash of color with white, blue, black, and red options.
Safety features
The KQi3 and KQi2 have NIU's iconic Halo light to illuminate your path, as well as all the standard safety features like bright brake lights, side reflectors, and a mechanical bell.
The disc brakes on the KQi3 models are equipped with front and rear brake levers on the Pro and a front brake lever on the Sport. The drum brake system on the KQi2 Pro is controlled by a front brake lever.
Both models include electronic regenerative braking to assist you in charging your battery as you slow down. The battery is built into the deck of all models for increased balance and a lower center of gravity, but the KQi3 also has wider tires (2.5″) for increased road stability.
Which scooter is best for you?
Your usage and preferences will determine which electric kick scooter is best for you. As previously stated, the KQi3 Pro is ideal for commuters looking for a practical kick scooter that can travel long distances while providing peak performance.
The KQi3 Sport is ideal for commuters who want the exact practical vehicle as the Pro but travel shorter distances and do not need top speed. The KQi2 Pro features a stylish, minimalist design that can be further customized – all in a highly portable kick scooter package that is ideal for short city trips.
Whatever is best for you, we're confident you'll fall in love with the KQi kick scooter of your choice! Visit our shop to see the entire collection and all of our accessories!
Best Cheap Electric Scooters:
Disclaimer: The information presented in this article is derived from extensive research, user reviews, and publicly available information. Our aim is to provide accurate and up-to-date content; however, it is crucial to understand that the opinions expressed are based on the information available at the time of writing. We strongly encourage readers to conduct their own thorough research and carefully evaluate their individual needs before making any purchasing decisions.
eWheels 2023 Summer Deals and New Launches are here!!!
Cheap, reliable, and powerful! TurboAnt Electric Scooters 2023 Sale!
Hi guys! This post may contain affiliate links, sponsored content, and advertisements. We get a small commission for covering topics that interest us (helps us keep the doors open). For more information, please see our privacy policy and disclaimer. Ride safe yall!
2023 Electric Unicycles:
Coupons & Deals:
Apollo Scooters: Get $50 USD worth of free accessories, upgrades, or spare parts with the purchase of a scooter. Code: VROOOMIN
REV Rides: Save $50 off Scooters and EUC's, Code: VROOOMIN
EVOLV Electric Scooters: Free Folding Lock (worth C$80) for every EVOLV model! Use Code: VROOOMIN-LOCK
To keep the site running and information flowing, Vrooomin.com participates in affiliate linking programs. We're also an Amazon Associate, which means we get paid for referring people to Amazon. Please support the channel by clicking on our links.