This article was a product of teamwork between staff members and external contributors.
Coupon Codes & Deals:
Save $50 off Kaabo and EMOVE electric scooters with Code: VROOOMIN
Save $50 off VSETT, Begode, King Song, Segway with Code: VROOOMIN
Get $50 worth of accessories at Apollo scooters with Code: VROOOMIN
GOTRAX Coupon Codes, Black Friday and Cyber Monday Deals
Save big this holiday season
Many of you have been waiting for some great scooter deals, and now is the time to snag some of the best cheap electric scooters currently available.
With the year closing, everyone's attention turns to the upcoming Black Friday and Cyber Monday sales.
GOTRAX Black Friday Deals
Black Friday deals on electric scooters
We at VROOOMIN are big GOTRAX fans and riders because of the company's affordable electric scooters and the positive reception they've received from the personal electric vehicle community.
There is a lot of reliance on these inexpensive scooters because of their high quality and low price.
GOTRAX Cyber Monday
Save big on Cyber Monday scooter deals
This year, we're keeping tabs on the best Black Friday and Cyber Monday deals, to help community members save money while purchasing a new electric scooter.
The GOTRAX GXL, G4, and GMAX are some of the most popular scooters currently available, and they've caught everyone's attention.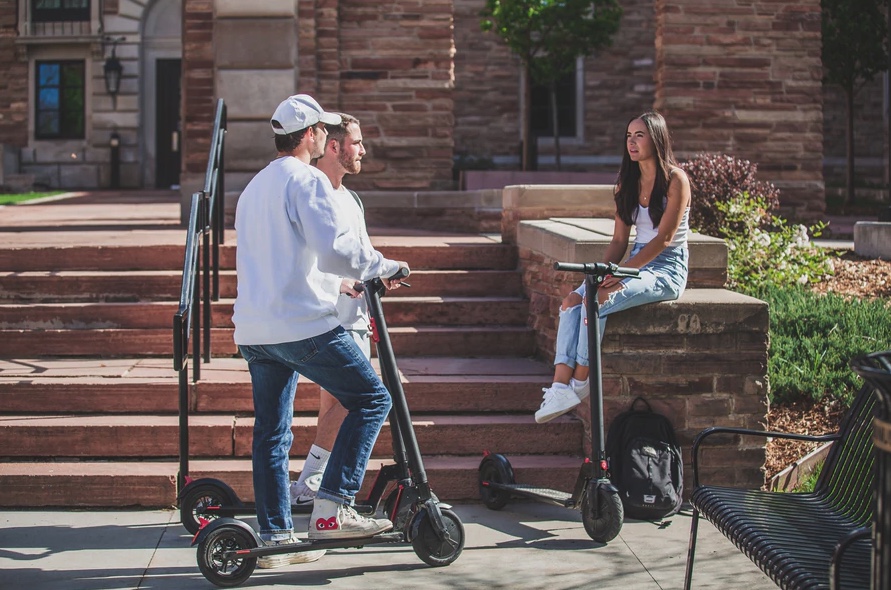 GOTRAX Coupon Codes
Coupon codes and deals on electric scooters
We'll share any discounts we come across in the hopes that someone out there can take advantage of them. After waiting for so long, it seems silly to pay the full price. We are wishing you and your family a joyous holiday season! Check back soon to see if any new deals have been added.
Best Electric Scooters
About GOTRAX
GOTRAX has been dedicated to developing fun, affordable, eco-friendly electric scooters and e-bikes that push transportation boundaries since 2017. Tao Motors has become a leading producer of electric vehicles in just four years, selling over one million units since its inception.
Tao Motors' expansion changed the company's production from almost entirely gasoline-powered vehicles to mostly electric-powered vehicles. GOTRAX is a Texas-based American company. Our products are proudly manufactured by Tao Motors, a long-term partner, and are independently quality controlled by a third party.
Hi guys! This post may contain affiliate links, sponsored content, and advertisements. We get a small commission for covering topics that interest us (helps us keep the doors open). For more information, please see our privacy policy and disclaimer. Ride safe yall!
2023 Electric Scooters:
2023 Electric Unicycles:
Coupons & Deals:
Apollo Scooters: Get $50 USD worth of free accessories, upgrades, or spare parts with the purchase of a scooter. Code: VROOOMIN
REV Rides: Save $50 off Scooters and EUC's, Code: VROOOMIN
EVOLV Electric Scooters: Free Folding Lock (worth C$80) for every EVOLV model! Use Code: VROOOMIN-LOCK
To keep the site running and information flowing, Vrooomin.com participates in affiliate linking programs. We're also an Amazon Associate, which means we get paid for referring people to Amazon. Please support the channel by clicking on our links.