Cheap, affordable, powerful short range electric scooter
Gotrax electric scooters are taking over the world.
The Gotrax GXL V2 is a classic 15 mph scooter that is strong, slick, and reliable without breaking the bank. This scooter has everything you need to get you to where you need to go without all the added bells and whistles. This budget-friendly commuter electric scooter is perfect for short commutes, simple maintenance, and first-time riders trying to get the most value for their buck.
Best Deal on 2 Wheels
These are the most purchased scooters in North America, but are they worth their low price?
The Gotrax GXL V2's 15 mph top speed, 12-mile range, and dependable build quality will get you on the road and where you need to go without a hitch. Riders can rest assured knowing that Gotrax will provide warranty and customer service to ensure a great riding experience.
News & Deals:
The GXL V2 for 2020 is an upgrade to our popular electric scooter. The 2020 V2 has a better console, battery life, and folding mechanism, as well as having completed rigorous quality control testing.
The GXL V2 rides up to 12.5 miles on a single charge and recharges in around 4 hours. 15.5 mph is the top speed.
The 250 watt motor produces a lot of torque while using very little power. The GXL V2 has a top speed of 15.5 mph and a towing capacity of 220 pounds.
Rubberized handles, an easy-to-use handbrake, and shock-absorbing 8.5″ air-filled tires provide a comfortable ride.
The GXL V2 Frame folds down to 15″x44″x6″ and locks for convenient storage in a car, at school, or at the office.
Riders weighing up to 220 pounds are supported by a reinforced frame.
Decent power for short commutes
$350 is very cheap for a scooter
Decent quality for the price
Very light-weight, easy portability
Reasons to Avoid:
Not great for long ranges
Much stronger and heavier scooters available for long-distance
Only good for short commutes
Good option for very low usage, not for heavy usage
No suspension, not great over bumpy roads
Lower quality materials, not good for everyday usage
Technical Specs:
Top Speed: 15 mph
Motors: 349W Single/Dual Hub Motors
Brakes: Mechanical Disk Brakes (Regen)
Materials: Aluminum Alloy Frame
Price: $348
Gradient: 14degrees
Battery: 36V 5.2AH Generic battery pack
Charge Time: 5 hours
Range: 12 miles
Tires: 8.5 pneumatic
Suspension: None
Weight: 26 lbs
Max load: 220 lbs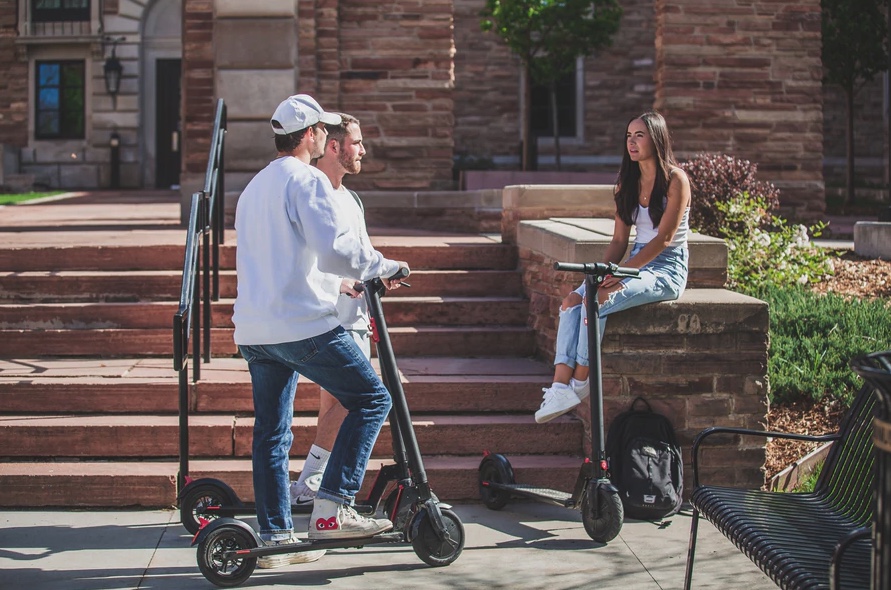 Gotrax GXL V2 Electric Scooter
Summary
Due to its inexpensive price, the Gotrax GXL V2 is an excellent option. For less than $400, you can purchase a Gotrax scooter with a top speed of 15 mph, a maximum range of 12 miles, and build quality that is comparable to $1,000 scooters. The low price of this scooter makes it an excellent option for beginners, and it has received generally positive reviews from the community.

Similar Models to Gotrax GXL V2
Frequently Asked Questions
What is the Gotrax GXL V2's top speed?
While the Gotrax GXL V2 is marketed as having a top speed of 15 mph, most riders will be able to attain this. To obtain the optimum speed, ensure that the battery is ultimately charged, lower battery will produce lower speeds. The top pace will be slower if the rider is heavier, riding a steep slope, or has a common battery charge.
What is the Gotrax GXL V2's maximum range?
The Gotrax GXL V2 has a range of 12 miles, which is more than enough for getting around town and running errands. Please remember that maximum capacity varies depending on the rider, road conditions, weather, and usage.
Is the Gotrax GXL V2 capable of supporting heavier riders?
The Gotrax GXL V2 can hold riders weighing up to 220 pounds. Riders should get a scooter with at least a 25-pound buffer in the maximum load, allowing them to achieve the best top speed, full range, and overall ride experience.
Is the Gotrax GXL V2 good for commuting in the last mile?
The Gotrax GXL V2 is an excellent option for last-mile transportation. It will be easy to lift this scooter into your car or up a flight of stairs because it weighs only 26 pounds. Like all scooter stems, the stem folds down for easy storage and transit.
Is it possible to ride the Gotrax GXL V2 when it's raining?
The majority of scooters are equipped with rain and dust protection. We strongly advise riders not to ride the Gotrax GXL V2 in heavy rain because it is unsafe, uncomfortable, and can cause long-term damage to the scooter. Water exposure will void your warranty and reduce the life expectancy of your scooter. Batteries, controllers, and motors are all pricey components.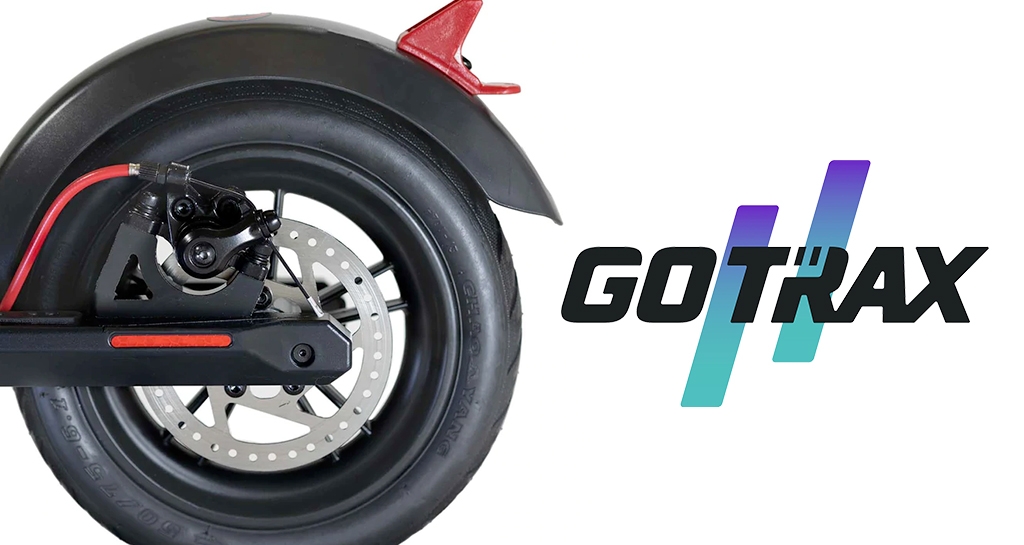 Disclaimer: The information presented in this article is derived from extensive research, user reviews, and publicly available information. Our aim is to provide accurate and up-to-date content; however, it is crucial to understand that the opinions expressed are based on the information available at the time of writing. We strongly encourage readers to conduct their own thorough research and carefully evaluate their individual needs before making any purchasing decisions.
eWheels 2023 Summer Deals and New Launches are here!!!
Cheap, reliable, and powerful! TurboAnt Electric Scooters 2023 Sale!
Hi guys! This post may contain affiliate links, sponsored content, and advertisements. We get a small commission for covering topics that interest us (helps us keep the doors open). For more information, please see our privacy policy and disclaimer. Ride safe yall!
2023 Electric Unicycles:
Coupons & Deals:
Apollo Scooters: Get $50 USD worth of free accessories, upgrades, or spare parts with the purchase of a scooter. Code: VROOOMIN
REV Rides: Save $50 off Scooters and EUC's, Code: VROOOMIN
EVOLV Electric Scooters: Free Folding Lock (worth C$80) for every EVOLV model! Use Code: VROOOMIN-LOCK
To keep the site running and information flowing, Vrooomin.com participates in affiliate linking programs. We're also an Amazon Associate, which means we get paid for referring people to Amazon. Please support the channel by clicking on our links.