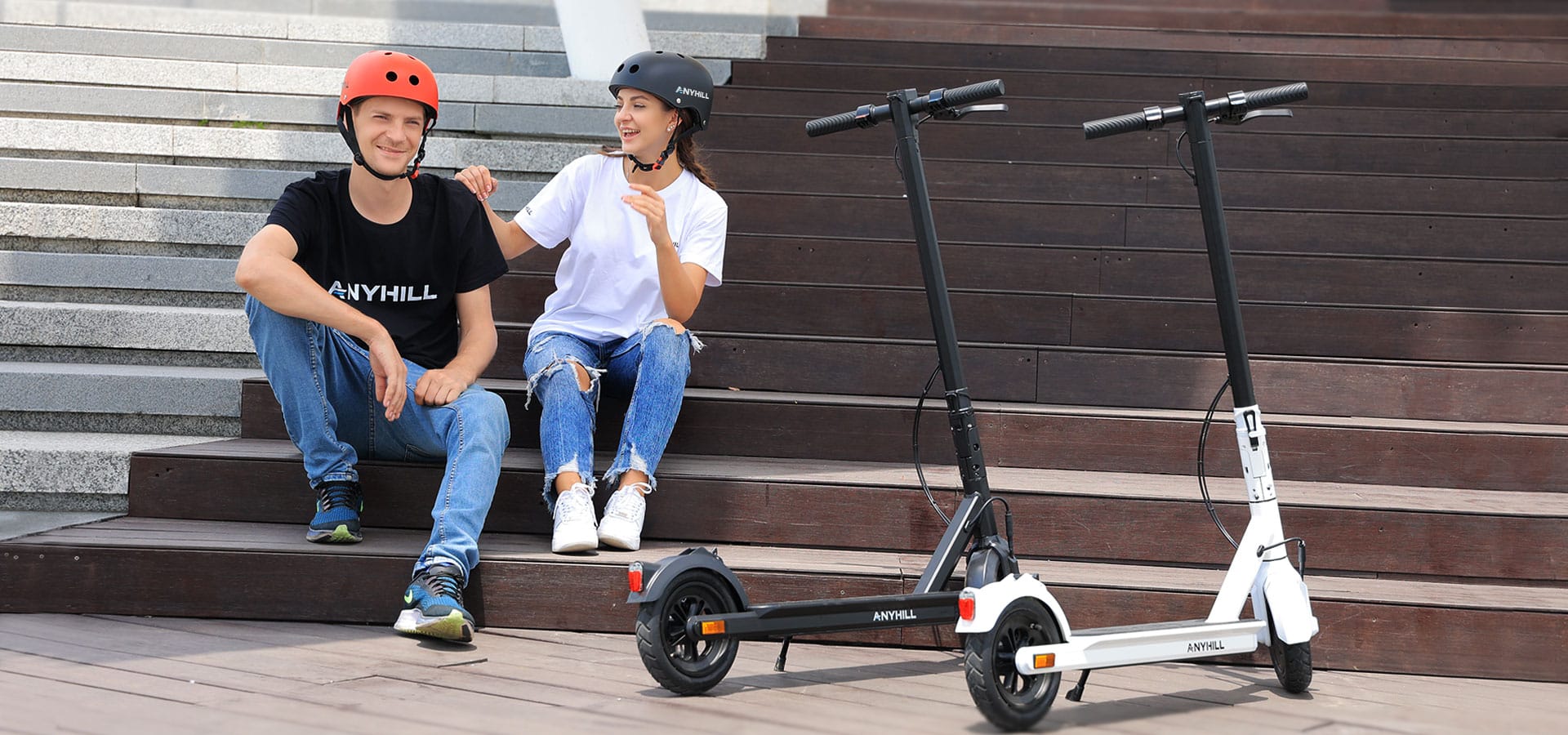 ANYHILL UM-1 ELECTRIC SCOOTER – $599
Save $33 with coupon code ANYHILL33
For riders with a lower budget, the Anyhill UM-1 was designed with you in mind. You can have performance without breaking your wallet. For its entry-level price, the UM-1 features a 650W motor and can take riders up to 16 mph at its highest settings.
That's not bad for a beginner scooter. The battery pack allows for a 20-mile max range in a single day, but that final figure will depend on your weight and riding conditions.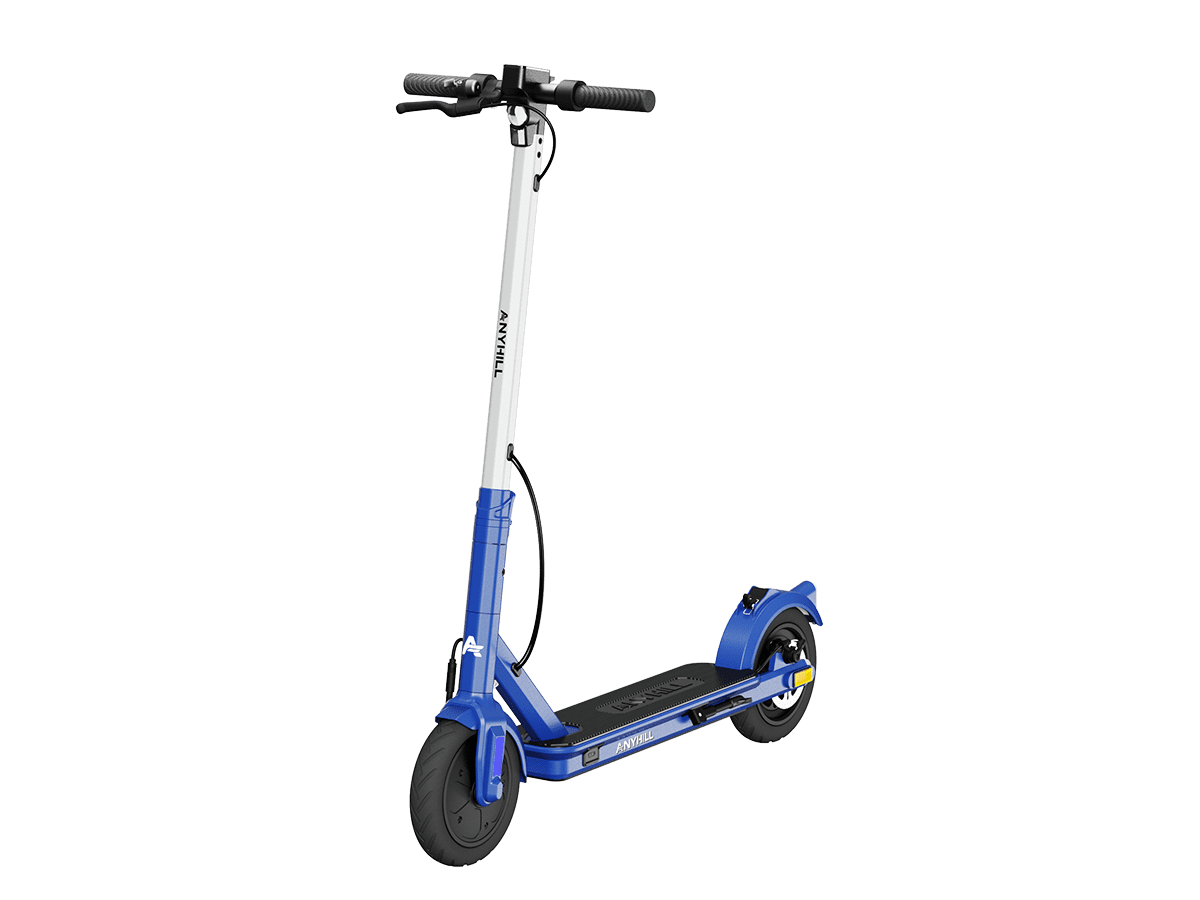 Beginner Electric Scooter
The UM-1 is a light scooter with a front hub drive and can handle most terrain and situations you can throw at it. It's best used in city situations; not the best for off-road if that's where you live. The 36V drivetrain is powered by LG cells and can support riders up to 250 lbs. You're better off getting a more robust dual-motor scooter if you weigh more.
To stop the scooter, you can press the rear disc brake, which has an electric brake system for added stopping power. To control the UM-1, the top handles display, thumb throttle, and break lever will allow you to stop and go at your leisure. Are you excited about this budget scooter? Let's look at all the excellent features and specs.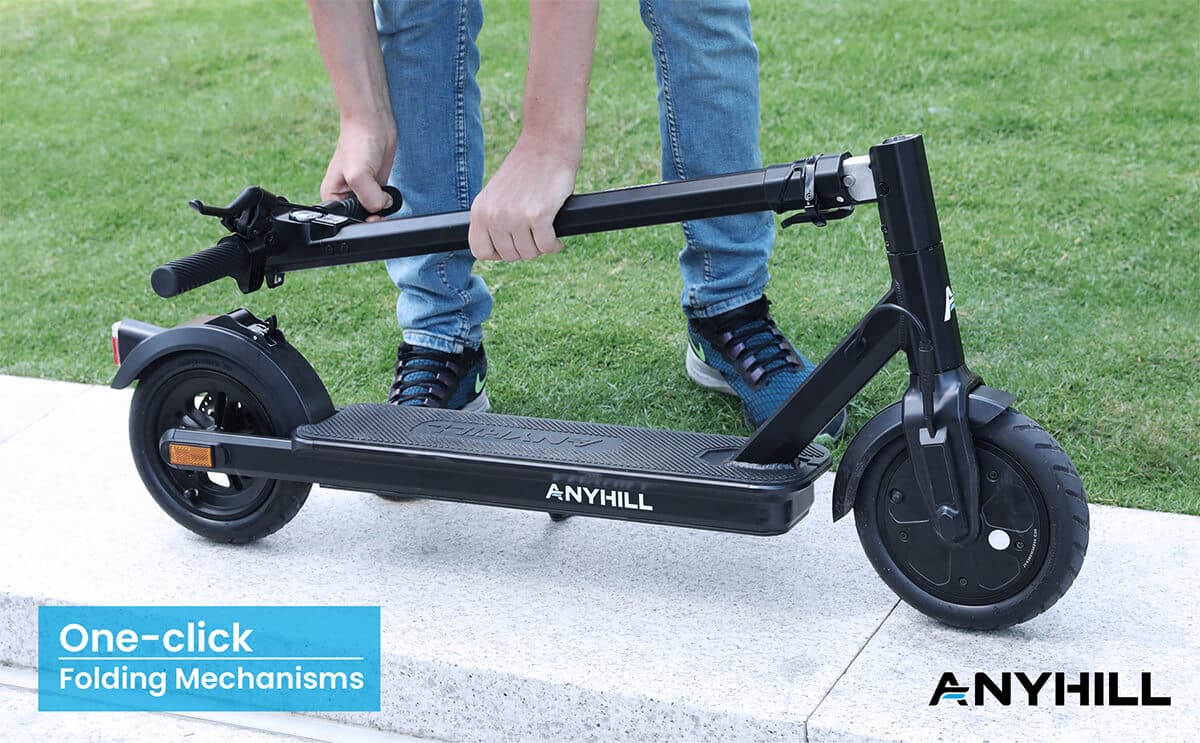 Chassis
Its stable chassis guide the AnyHill UM-1. It has proven dependable, efficient, and enjoyable to use. The UM-1 is all about simplicity on the road. It has a sleek design, an easy-to-use setup, a one-click folding mechanism, and brakes that are pretty good.
650W Avg. Motor
Premium LG Battery
One-click Folding Mechanism
Regen and Extremely Strong Brakes
Elegant Appearance Design
During the ride, your hands will be comfortably supported by the grippy spiral-patterned grips. You ride with confidence and comfort. There aren't many controls on the steering to distract you from riding, so you can focus entirely on having a safe ride.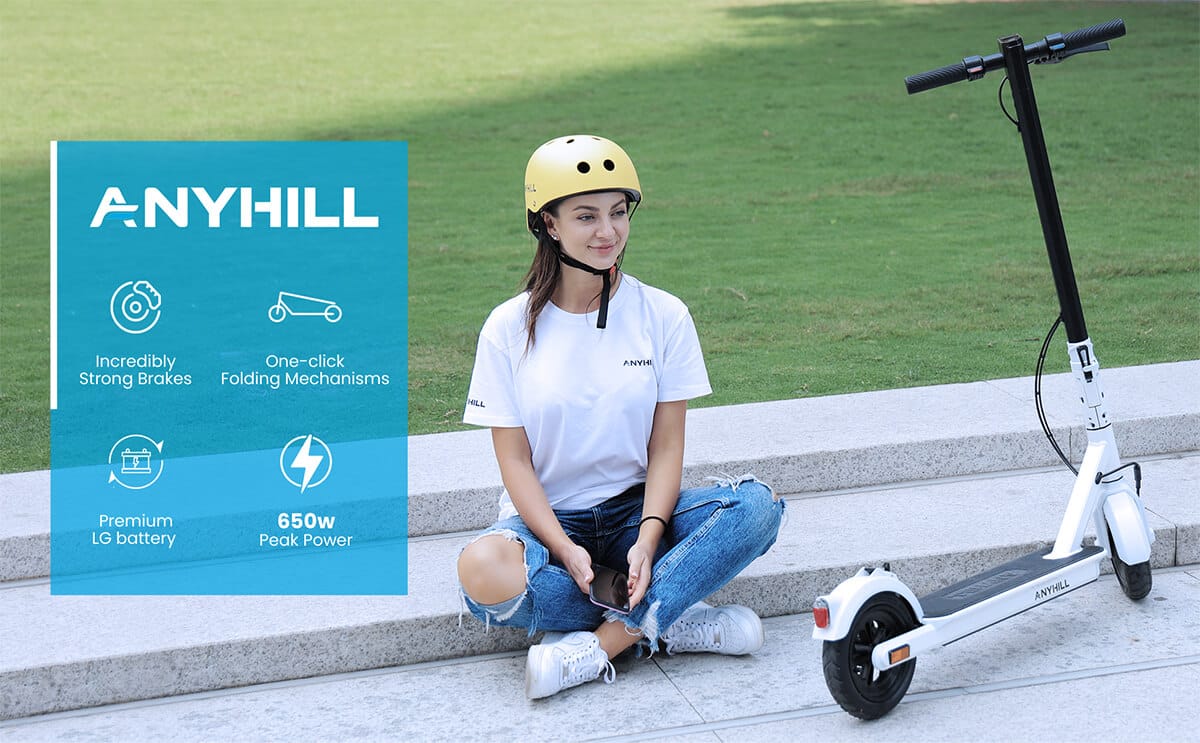 Transport
This electric scooter folds up in less than three seconds. You can take it on public transportation, load it into the back of your car, and drive it anywhere you want, easily and without worry.
650W MAX OUTPUT
16 MPH TOP SPEED
REGEN BRAKE
16-20 MILES RANGE
8.5″ TIRE
K-MARK HEADLIGHT
AVIATION ALLOY
15% HILL GRADE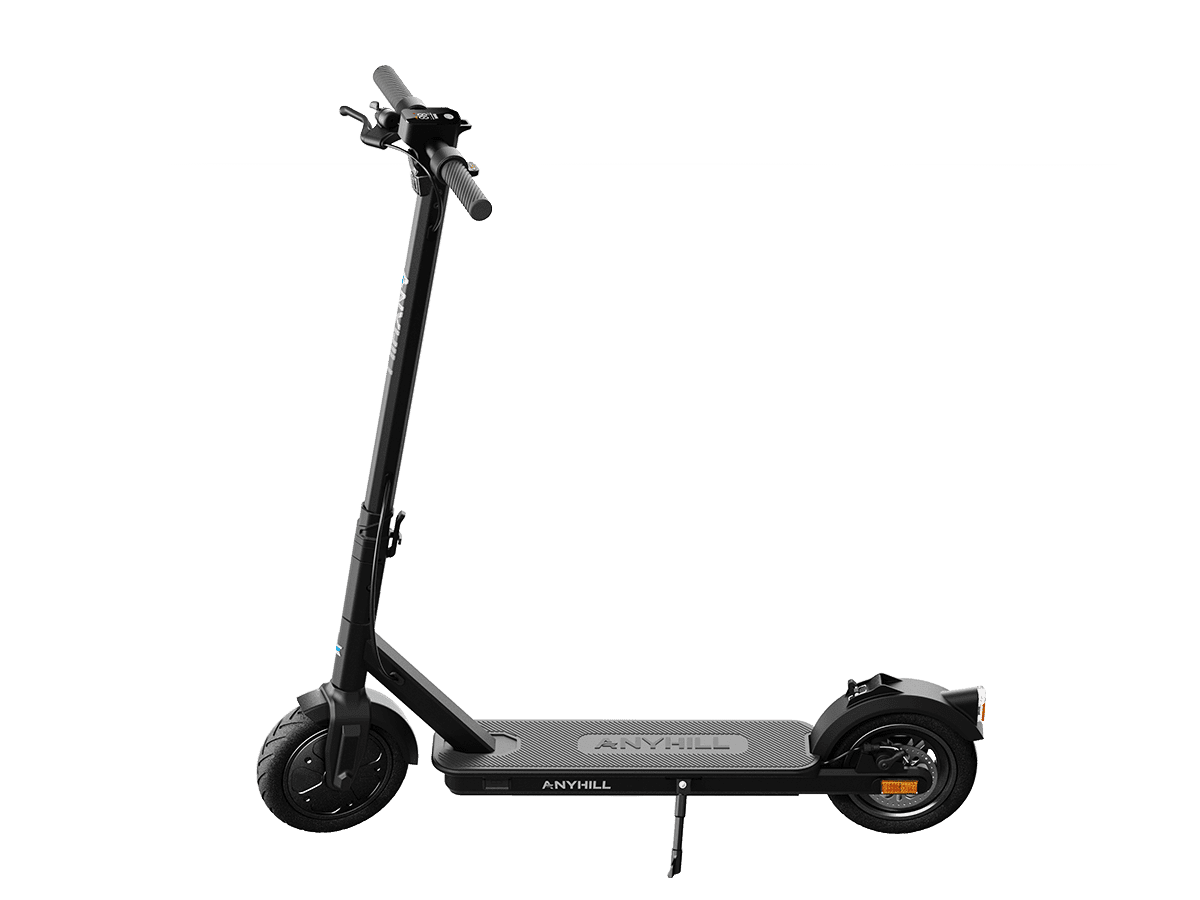 Power
The UM-1 instills confidence while riding throughout the week, with an ergonomic thumb throttle to control your speed, rubberized handgrips, and a locked steering column to prevent over-rotation.
The front hub motor has an output power of up to 650W (rated at 350W), allowing the e-scooter to reach a top speed of 16 mph, which is more than enough power and speed to get you to the grocery store. The UM-1 is designed for adults and has a maximum load capacity of 220-250 lbs. It has a lot of power for its size.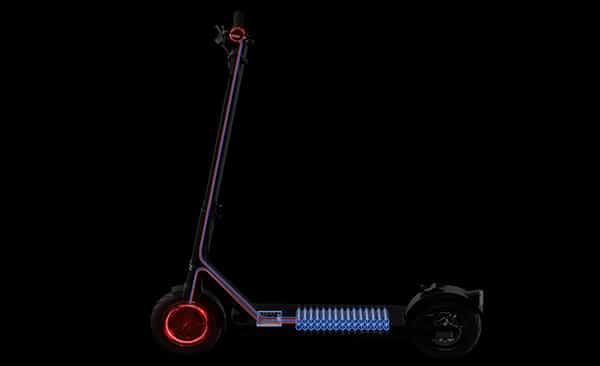 LG Battery Pack
The battery pack (36V/7.8Ah) contains 30 LG cells and has a maximum range of 16-20 miles under normal conditions. You'll be amazed at how far this scooter can travel on a single charge. Thanks to the front electronic brake and rear disc brake, riders can safely brake on their way to work.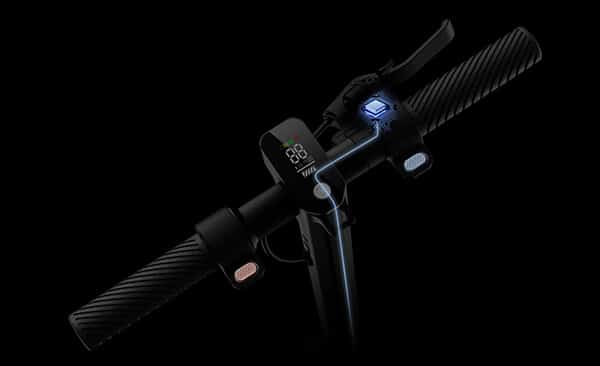 It also has a feature that turns off the throttle when you apply the brakes; the motor cut-off provides the user with an additional level of security.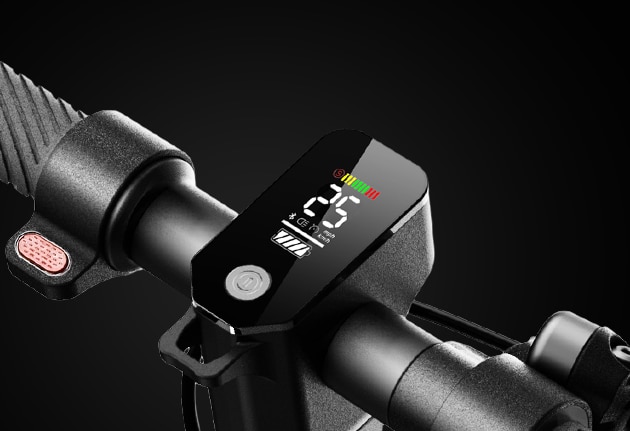 16 MPH Top Speed
To comply with most North American street safety regulations, the maximum speed is limited to 16mph (25km/h). Our built-in power management system prioritizes and protects your riding speed and safety.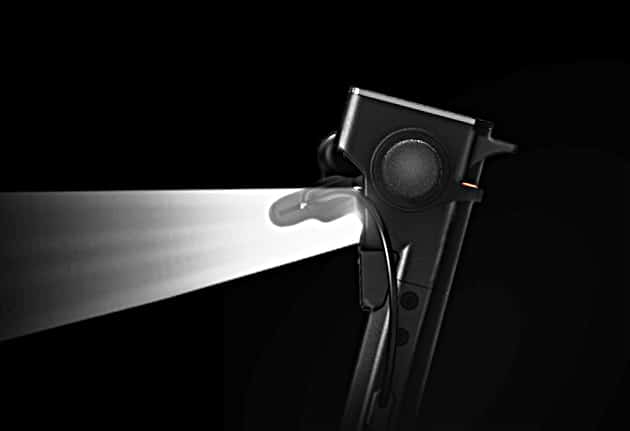 The upgraded high-brightness LED headlight illuminates the path up to 35 feet and fully complies with the K-MARK standard, increasing nighttime riding safety.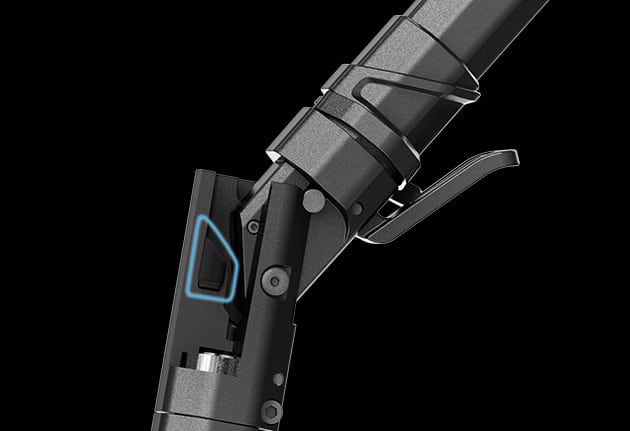 Damper
Make your ride more enjoyable with all the built-in safety and comfort features. The UM-1 comes with a durable, adjustable rubber vibration damper that is built into the stem. This damper cushions the stem to stop it from wobbling, making the ride smoother and more stable.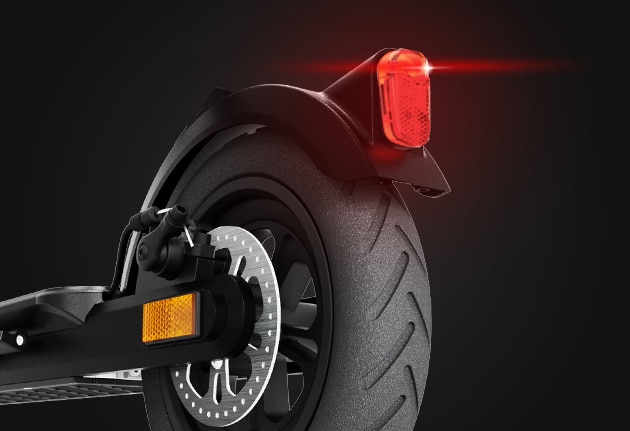 With one click of the control button, you can turn on both the headlight and the taillight. With both the front and back reflectors, it is safe to ride at night.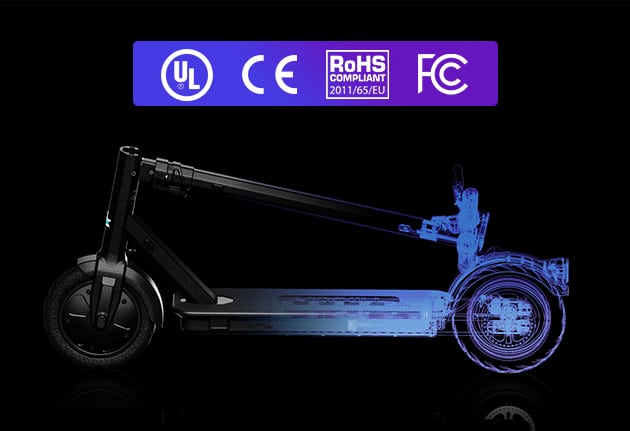 Portable
The patented fast-folding system on the UM-1 makes it easy to fold and unfold, giving you peace of mind. We have faith in our products and stand behind them. Every unit that is sold comes with a one-year warranty.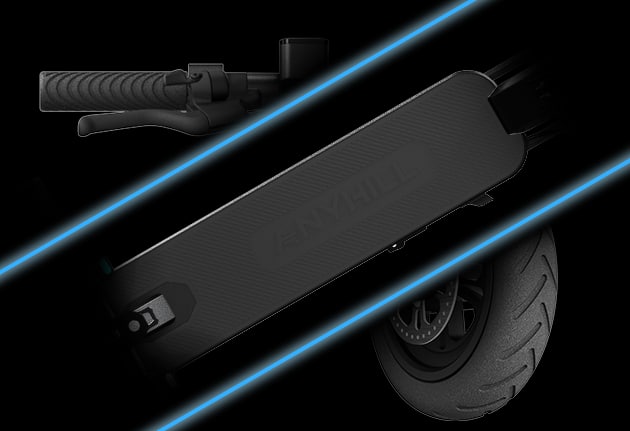 With its 8.5-inch pneumatic tires, 5.7-inch FDA-approved rubber deck, and hand grips, the UM-1 will make traveling more comfortable and safe.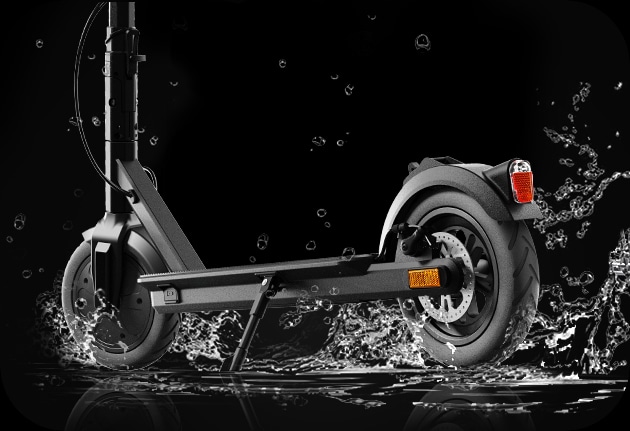 IP54 Rating
No matter what the weather is like, the UM-1 will get you to work. The UM-1 has an IP54 rating, which means it is safe from dust and water splashes from any direction. This means you can travel in any weather without worrying about your scooter.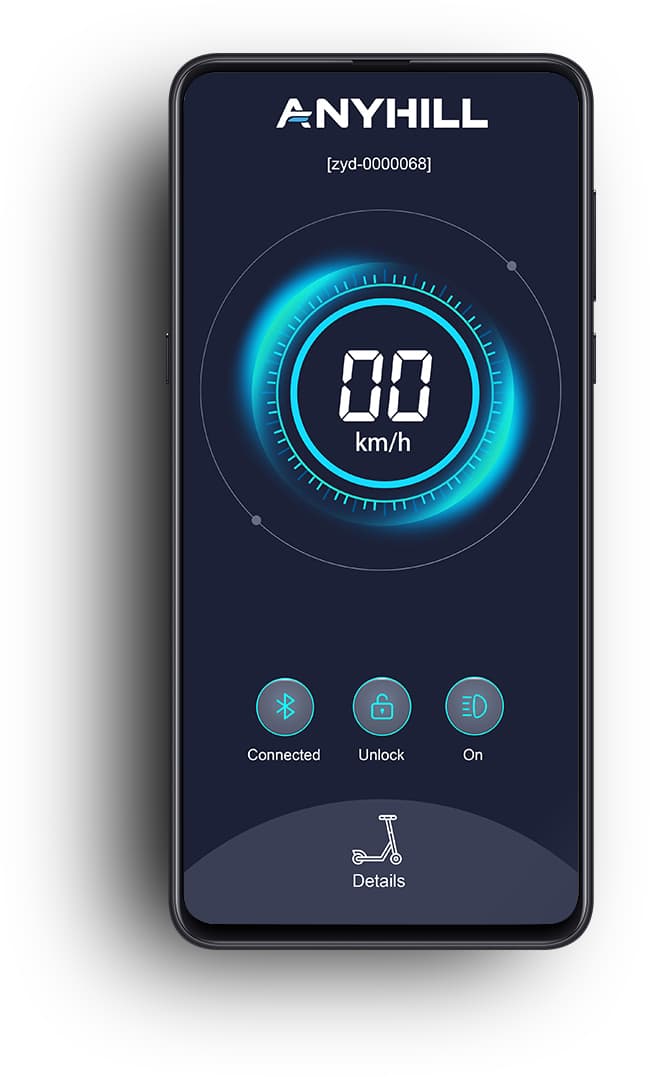 Mobile App
With the AnyHill App (Bluetooth Connectivity), you can control the UM-1's riding speed, battery life, and locking the scooter to keep it safe from thieves with just the touch of a finger.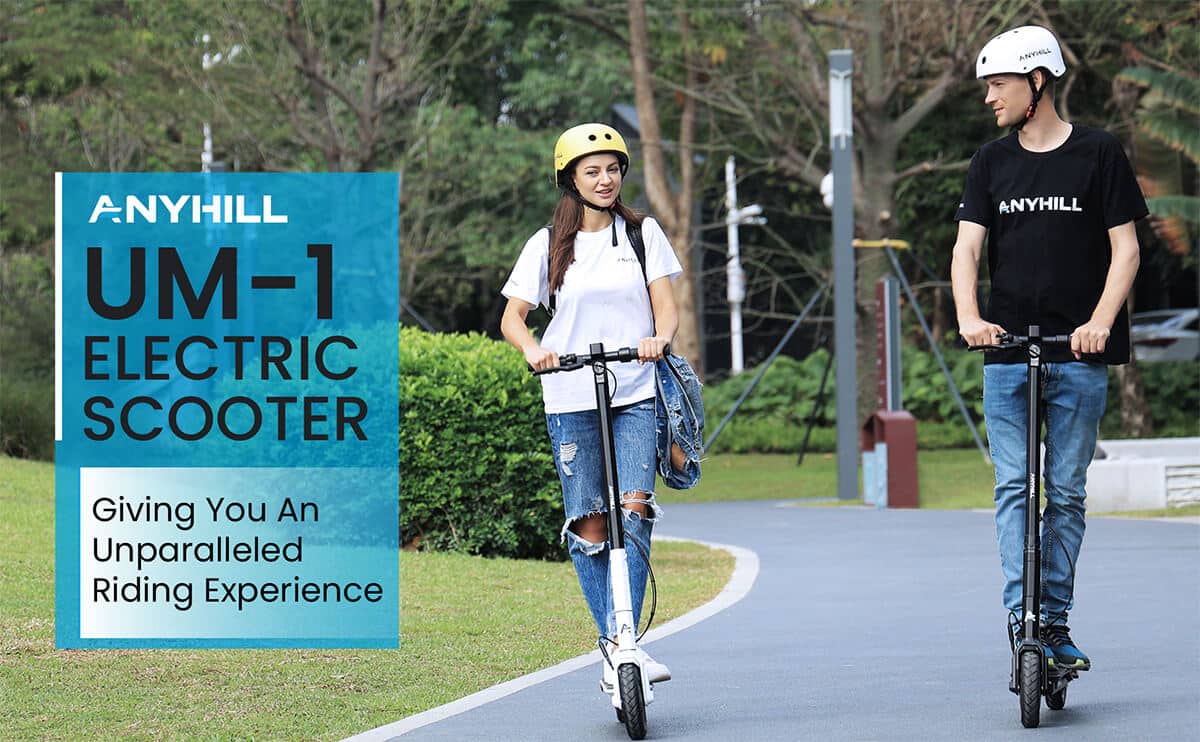 AnyHill is passionate about its products and customers. Our goal is to be the most customer-centric brand in the electric scooter market. AnyHill is highly focused on providing customers with the ideal electric transportation solution worldwide.
Anyhill was started by a group of cool and creative people who liked the freedom of electric scooters and didn't want to drive cars everywhere.
We believe that scooters are a more enjoyable, environmentally friendly, and free way to get around. Over the past few decades, there has been no real progress in how humans get around, and countless Americans are stuck in a carbon-depleting steel box every day and night, requiring a car no matter where they go.
Specifications
| | |
| --- | --- |
| Color | White, Blue, Black |
| Motor | 650W(Rated Power 350W) |
| Battery | 36V/7.8Ah LG Lithium-ion battery |
| Brake | Electric Brake + Mechanical Brake |
| Max Range | 16-20 miles |
| Top Speed | 16mph (25km/h ) |
| Max Load | Max. 250 lbs |
| Climbing Angle | 15% |
| Tire | 8.5″ pneumatic tire |
| Frame Material | Aviation-grade Aluminum Alloy |
| Lighting | Headlight & Taillight |
| Item Weight | 29 lbs (13.5kg) |
| Charging Time | Approx. 4-5 Hours (Full) |
| Max Torque | 16.23ft.lb (22N.m) |
| Waterproof Rating | IP54 |
| Carton Size | 42x7x21″ (106×18×53cm) |
ANYHILL UM-1 ELECTRIC SCOOTER – specs
Disclaimer: The information presented in this article is derived from extensive research, user reviews, and publicly available information. Our aim is to provide accurate and up-to-date content; however, it is crucial to understand that the opinions expressed are based on the information available at the time of writing. We strongly encourage readers to conduct their own thorough research and carefully evaluate their individual needs before making any purchasing decisions.
eWheels 2023 Summer Deals and New Launches are here!!!
Cheap, reliable, and powerful! TurboAnt Electric Scooters 2023 Sale!
Hi guys! This post may contain affiliate links, sponsored content, and advertisements. We get a small commission for covering topics that interest us (helps us keep the doors open). For more information, please see our privacy policy and disclaimer. Ride safe yall!
2023 Electric Unicycles:
Coupons & Deals:
Apollo Scooters: Get $50 USD worth of free accessories, upgrades, or spare parts with the purchase of a scooter. Code: VROOOMIN
REV Rides: Save $50 off Scooters and EUC's, Code: VROOOMIN
EVOLV Electric Scooters: Free Folding Lock (worth C$80) for every EVOLV model! Use Code: VROOOMIN-LOCK
To keep the site running and information flowing, Vrooomin.com participates in affiliate linking programs. We're also an Amazon Associate, which means we get paid for referring people to Amazon. Please support the channel by clicking on our links.