Kaabo Wolf Warrior X Pro Electric Scooter
The Wolf X Pro is no exception to the Kaabo Wolf Warriors' reputation for being off-road beasts. This low-weight Wolf Warrior, weighing 75 pounds and equipped with a 4KW drivetrain, will go you the distance on and off-road.
Save $50 off Kaabo Electric Scooters with Code VROOOMIN
SUMMARY
Wolf Warrior Xpro is a 60V 28AH Electric Scooter
Kaabo's latest offering for Best 40 MPH Electric Scooter
Battery Pack: 60V 28AH Samsung Cells
Top Speed: +43 MPH
Power: 4,000W Max Output
New Dual Locking Stem System
New Rear Turn Signals
The Wolf Warrior X Pro is Here
4KW Drivetrain
Simply put, the Wolf Warrior X is not for beginners. The X has dual 1100-watt motors and a high-capacity Samsung 60V 28Ah battery pack, giving it plenty of range and speed. Its 4KW drivetrain can quickly get riders up to 43 MPH.
Wolf Warrior X Pro Electric Scooter
Power – 4,000W
Battery Pack –  60 volt – 28 Ah – 1,680WH – LG cells
Top Speed – Up to +40 mph
Range – 60 miles
Build Quality
Ride Comfort
Price – $2,236
Weight – 74 lbs
Brakes – Hydraulic Brakes
Summary
The Wolf Warrior X is designed for Kaabo fans who want the off-road capabilities of a Wolf King but at a more affordable price range and with a lower power output for daily commuters. For riders new to high-performance electric scooters, the Warrior X is an ideal choice.

For similar electric scooter options, check out the Best 40MPH Electric Scooters, and Best 72V Electric Scooters.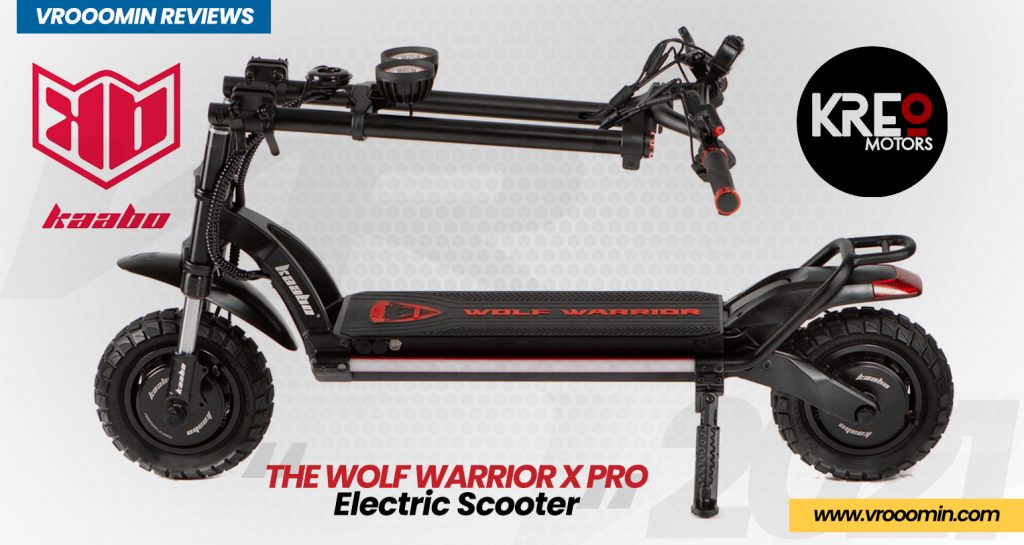 Slimmer Chassis with a big bite
Wolf's were built for stability, range, and high speed
The Wolf X shares the same appearance and feels as its bigger brothers, the Wolf Warrior 11+ and Wolf King, as well as the dual stem and suitable off-road chassis. The Wolf Pack was designed for off-road use, and the X Pro is no exception. Unlike its larger brethren, Little Wolf is small, light, and fits comfortably in your automobile. Look no further if you're looking for a lightweight tank.
Upgraded Ride Experience
The Wolf Warrior X also has upgrades over its siblings, resulting in a smoother ride. The X has an improved controller module that allows riders to use the left handlebar to signal, honk, and turn on the headlights. The X is equipped with Zoom hydraulic brake calipers, which provide strong and consistent stopping force while reducing wrist and forearm strain on long rides. Last but not least, the hydraulic shock absorbers will cushion any uneven bumps in your route, whether on or off the road.
With so many excellent +40 MPH electric scooter alternatives on the market, finding the ideal one can be thrilling and challenging! Check out the electric scooter database to compare the latest electric scooters on the market.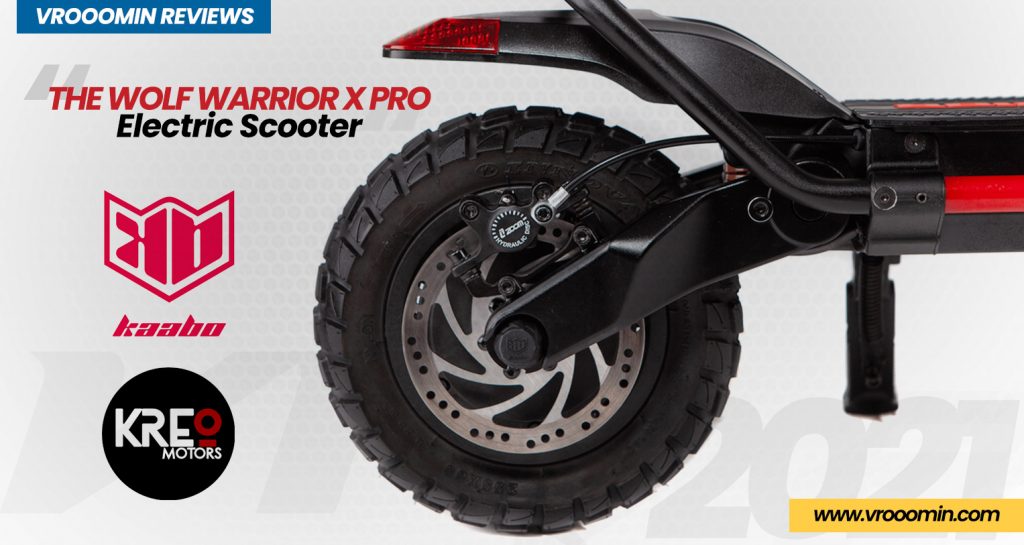 Motor: MAX 4,000 watt BLDC dual hub motor
Battery: 60 volt – 28 Ah – 1,680WH – LG cells
Charge time: 5 or 14 hours (Fast/Slow Charger)
Max mileage: 60 miles
Max Speed: Up to +40 mph
Climbing Grade: 45 degrees
Braking System: Front and Rear Hydraulic disk brakes
Lighting: Large front head light, Safety light, Ambient lights
Max Load: 264 lbs
Scooter Weight: 74 lbs
You May Also Like
Disclaimer: The information presented in this article is derived from extensive research, user reviews, and publicly available information. Our aim is to provide accurate and up-to-date content; however, it is crucial to understand that the opinions expressed are based on the information available at the time of writing. We strongly encourage readers to conduct their own thorough research and carefully evaluate their individual needs before making any purchasing decisions.
eWheels 2023 Summer Deals and New Launches are here!!!
Cheap, reliable, and powerful! TurboAnt Electric Scooters 2023 Sale!
Hi guys! This post may contain affiliate links, sponsored content, and advertisements. We get a small commission for covering topics that interest us (helps us keep the doors open). For more information, please see our privacy policy and disclaimer. Ride safe yall!
2023 Electric Unicycles:
Coupons & Deals:
Apollo Scooters: Get $50 USD worth of free accessories, upgrades, or spare parts with the purchase of a scooter. Code: VROOOMIN
REV Rides: Save $50 off Scooters and EUC's, Code: VROOOMIN
EVOLV Electric Scooters: Free Folding Lock (worth C$80) for every EVOLV model! Use Code: VROOOMIN-LOCK
To keep the site running and information flowing, Vrooomin.com participates in affiliate linking programs. We're also an Amazon Associate, which means we get paid for referring people to Amazon. Please support the channel by clicking on our links.