REV Rides Holiday Sale, Up to 15% Off!
Save an additional $50 with the VROOOMIN Coupon Code.
What better way to mark the arrival of the holiday season than with a brand-new electric scooter and unicycle? The good people at Rev Rides are cutting prices on some models by up to 15% for a short time.
REV Rides has what you're looking for: a powerful electric scooter with a range of 50 miles, a fast electric unicycle with a suspension capable of 30 miles per hour, or a budget-friendly dual-motor commuter that won't break the bank.
Electric Scooter and Unicycle Holiday Sale
Take advantage of this sale on some of the finest personal commuter electric vehicles. Our team agrees that the VSETT 11 and VSETT 10+ are two of the best options for torque-hungry motorists. Just about anyone would be happy to receive a 60- or 72-volt scooter as a present this holiday season.
The classic Begode EXN is a fan favorite among those who enjoy riding EUCs at high speeds and aren't afraid of a bit of danger.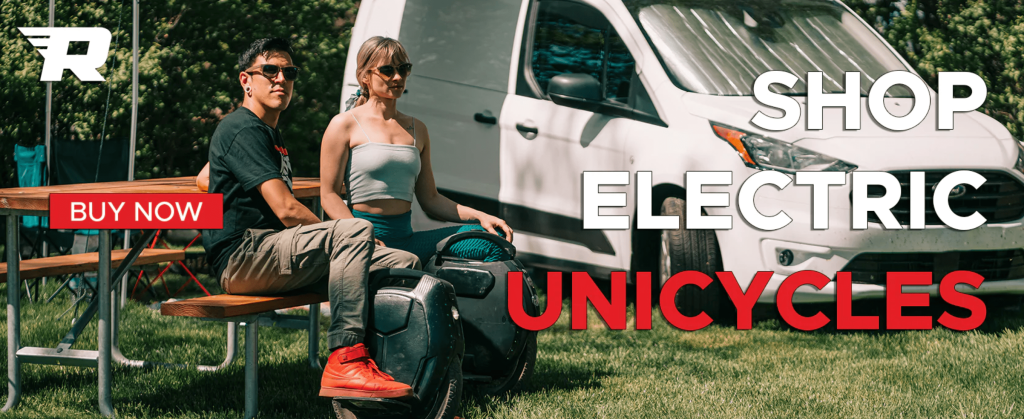 REV Rides Models on Sale:
REV Rides Coupon Code: VROOOMIN
The King Song S22, with its 126V suspension, is coveted by the most daring among us. It's getting late; if you want your new vehicles in time for Christmas, you'd better place your order today.
If you use the coupon code VROOOMIN, you can save an extra $50. Which brand and model of scooter or EUC are you hoping to buy? Leave a comment and let us know.
You may also like:
Disclaimer: The information presented in this article is derived from extensive research, user reviews, and publicly available information. Our aim is to provide accurate and up-to-date content; however, it is crucial to understand that the opinions expressed are based on the information available at the time of writing. We strongly encourage readers to conduct their own thorough research and carefully evaluate their individual needs before making any purchasing decisions.
eWheels 2023 Summer Deals and New Launches are here!!!
Cheap, reliable, and powerful! TurboAnt Electric Scooters 2023 Sale!
Hi guys! This post may contain affiliate links, sponsored content, and advertisements. We get a small commission for covering topics that interest us (helps us keep the doors open). For more information, please see our privacy policy and disclaimer. Ride safe yall!
2023 Electric Unicycles:
Coupons & Deals:
Apollo Scooters: Get $50 USD worth of free accessories, upgrades, or spare parts with the purchase of a scooter. Code: VROOOMIN
REV Rides: Save $50 off Scooters and EUC's, Code: VROOOMIN
EVOLV Electric Scooters: Free Folding Lock (worth C$80) for every EVOLV model! Use Code: VROOOMIN-LOCK
To keep the site running and information flowing, Vrooomin.com participates in affiliate linking programs. We're also an Amazon Associate, which means we get paid for referring people to Amazon. Please support the channel by clicking on our links.