💪 Hi friends! We hope you find our content useful! Make sure to use our affiliate links, it helps support our site and keep the fresh content, apps, videos, and updates coming. Ride safe!

- Team VROOOMIN
⚡New: 2022 Best Electric Scooters
⚡New: 2022 Best Electric Unicycles
Here's Your Daily Dose of Dopamine
The King Song S20 Eagle is a 126V, full suspension, +40 MPH electric unicycle. Loaded with every feature imaginable, the S20 may be the most complete, extreme performance, sought-after electric unicycle for 2022. It didn't take much convincing, but yours truly, has just placed a preorder for the King Song S20. More information and review content coming soon, now its your turn!
eWheels is Receiving a Massive King Song S20 Shipment in May.
Riders who want a King Song S20 Electric Unicycle in May can preorder one now, and it will be dispatched as soon as it is available. Make a reservation for one of the second batches to the United States. The longer you wait in line for the S20, the further behind you will be. I've officially placed my order, and I'm really looking forward to it!
EUC News & Updates
King Song S20 is one of the most sought after EUC's on the market
The S20 is the strongest and fastest suspension wheel to date
King Song is working on refining/testing the S20 Eagle, first shipping expected to be in early March 2022.
For the latest updates on the King Song S20, we've created a production tracker below:
King Song S20 EUC Steep Hill Climb Test Video
eWheels Updates for the King Song S20 First Batch Shipment (January 29, 2022)
From William of eWheels:
This is an update regarding your preorder for the King Song S20:
The good news is that King Song has shipped out the first 40x S20s to us, expected to arrive late February in the USA. However, these do not even cover deposits placed on the first official day of the deposit listing, August 19th. Chinese New Year shuts down the factory for the month of February, compounding this delay of production.
Earlier this week we received an update from King Song that the bulk of our S20 order is going to arrive in ~May. In addition, while there will likely be an imminent price increase on new preorders due to increasing costs King Song is incurring, this price increase will not affect your existing preorder, – locked in at $3200 total (which includes the $100 deposit).
We will be reaching out to the first 40 customers for balance payments when these S20s reach the Port of LA in late February. In the meantime, King Song sent us photos of the initial 40 units being assembled. We think the S20 looks fantastic, and should be well worth the wait!
Thank you for your patience as we do our utmost to speed these along, – and have a great weekend,
eWheels Team
eWheels Visits King Song Factory
Get on it folks, the longer you wait, the further back of the line you guys go!
Preorder to get your place in line for the May shipment.
King Song S20 Eagle Monowheel Battery Installation
Initial $100 deposit to secure a King Song S20 Eagle
Max Speed: 43mph / 70km/h
Battery: 126V 2220wh, Smart BMS
Motor: 3300w, 20″
Suspension: 240-75
Display: Integrated Display
Features: Spiked Pedals, Custom Power Pads, Replaceable Bumper, Integrated Kickstand
Lighting: Rear Turn Signals
Price: $3,200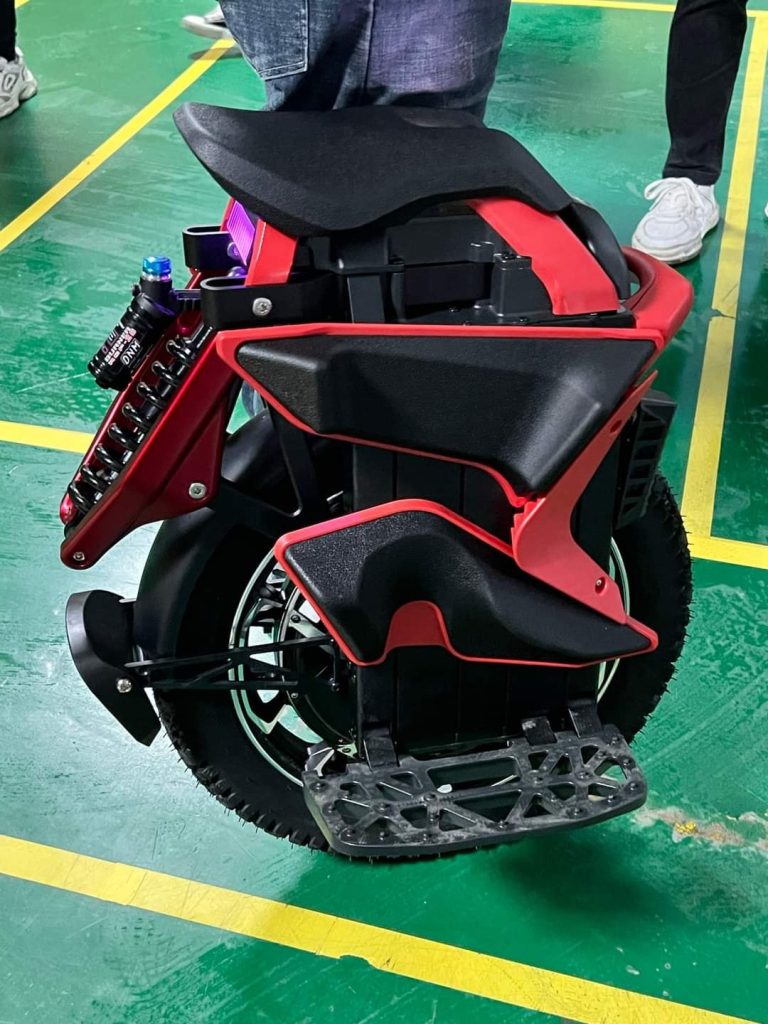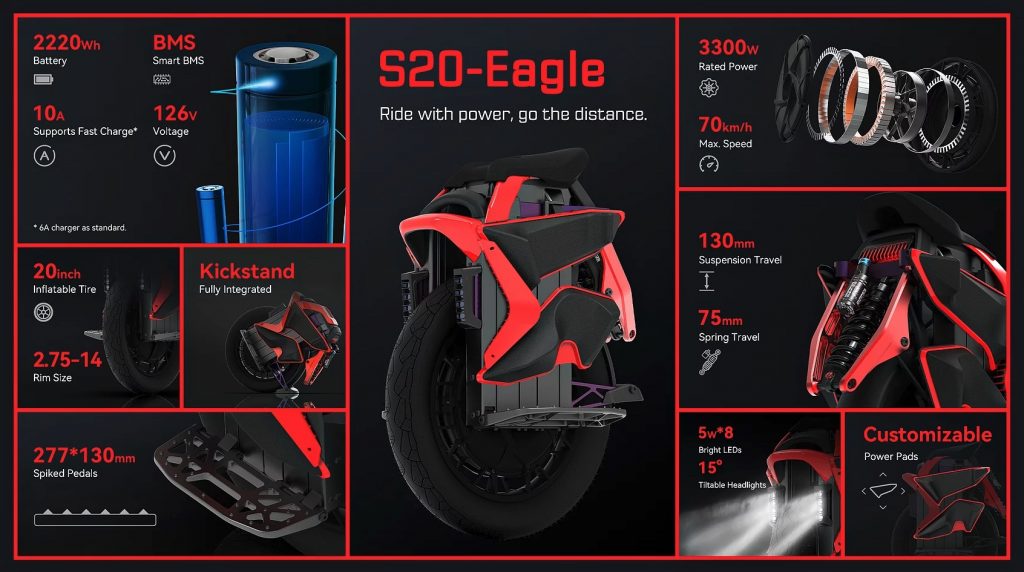 King Song S20 Eagle Electric Unicycle Specs Review
King Song is able to push the boundaries even further. The S20 Eagle Electric Unicycle is the pinnacle of off-road electric unicycle technology with great torque. The S20 is an evolution of the S18, with increased power, doubled battery capacity, and increased suspension travel, providing the ultimate EUC comfort. 
Power – 3,300W rated power, 7,500W peak
Battery Pack –  126V, 2,220WH, 10A, Smart BMS, LG50LT 21700 Cells
Top Speed – 43 MPH/ 70 KM
Range – 125 Miles / 120KM
Build Quality –
Ride Comfort – DNM Burner RCP-2S 240mm shock, with 130mm of travel
Price – Around $3,200 (Tentative Price)
Weight – 77 lbs / 34.9 KG
Features – Trolley, kick stand, spiked pedals, digital display, bumper, power pads & more
Warranty & Customer Service – eWheels
Summary
The King Song S20 Eagle may be the best electric unicycle for 2022, with a 3,300W motor, 126V battery pack, DNM suspension, and a slew of other features.

While the features and specifications appear to be very promising, the S20 is still being tested and fine-tuned.

We'll update this post whenever we have more information on the S20 Eagle Electric Unicycle's delivery and shipment dates.

For similar electric unicycles, check out the Most Extreme Performance EUC's.

2022 Ultimate 20″ Suspension Electric Unicycle
The S20 Eagle website has now gone live, teasing King Song's future flag ship wheel. On their website, eWheels has also opened up a $100 presale!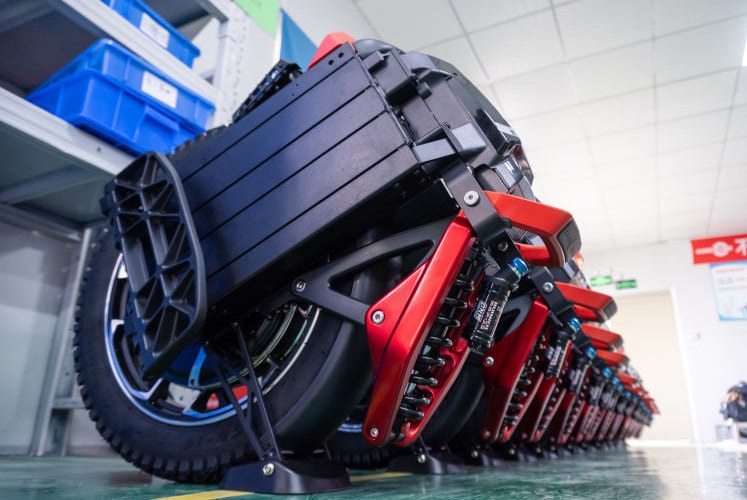 It's Undeniable, the King Song S20 May Be the Most Aggressive Electric Unicycle on the Market. But will it be the best?
King Song is building on the IP of its flagship S18 suspension electric unicycle and pushing the limit even further with the S20 Eagle, extreme performance electric unicycle, based on the lessons learned from the S18 EUC. The S20 comes with a slew of enhancements and features:
First 126V Electric Unicycle on market

Super sized, 2,220WH battery pack with double the discharge capacity compared to the S18

Upgraded suspension allowing 130mm travel and 75mm spring travel
S20 uses spring suspension, the S18 uses air suspension
Performance Tuned, Hollow Bore Motor, High Torque Drivetrain
This mountain slayer is designed for off-road adventure with strong torque and high voltage. The S20 will deliver on your on-road and off-road adventures, with adjustable power pads, 130mm suspension travel, and a max 7.5KW motor.
43 MPH top speed
3.3KW nominal, 7.5KW peak hollow bore motor
20″ Wheel, 40 Degree gradient
Integrated display for power, speed, and performance
Less shell material, easier maintenance and tire/tube replacement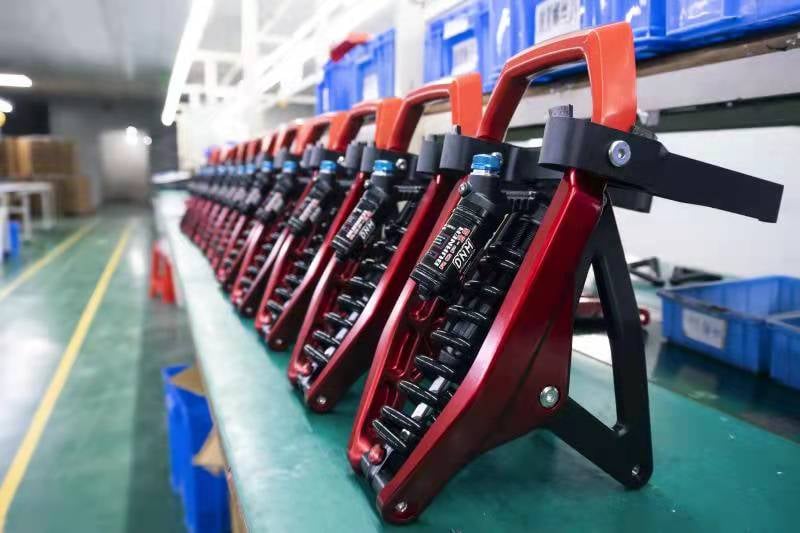 Heavy Duty Battery Pack
Crushing hill slopes and steep gradients requires heavy firepower.
The S20's fire breathing heart is powered by a 126V, 2,220WH LG 21700 battery pack. The battery system is managed by a smart BMS system that allows users to monitor health levels of the pack, allowing for more safety while on and off the road.
LG50LT 21700 Cells, 5000mA
2200WH capacity
Up to 125 mile range
4 hour charge time
Dual GX16-6 ports for charging
Supports 10A fast charging, 6A charger included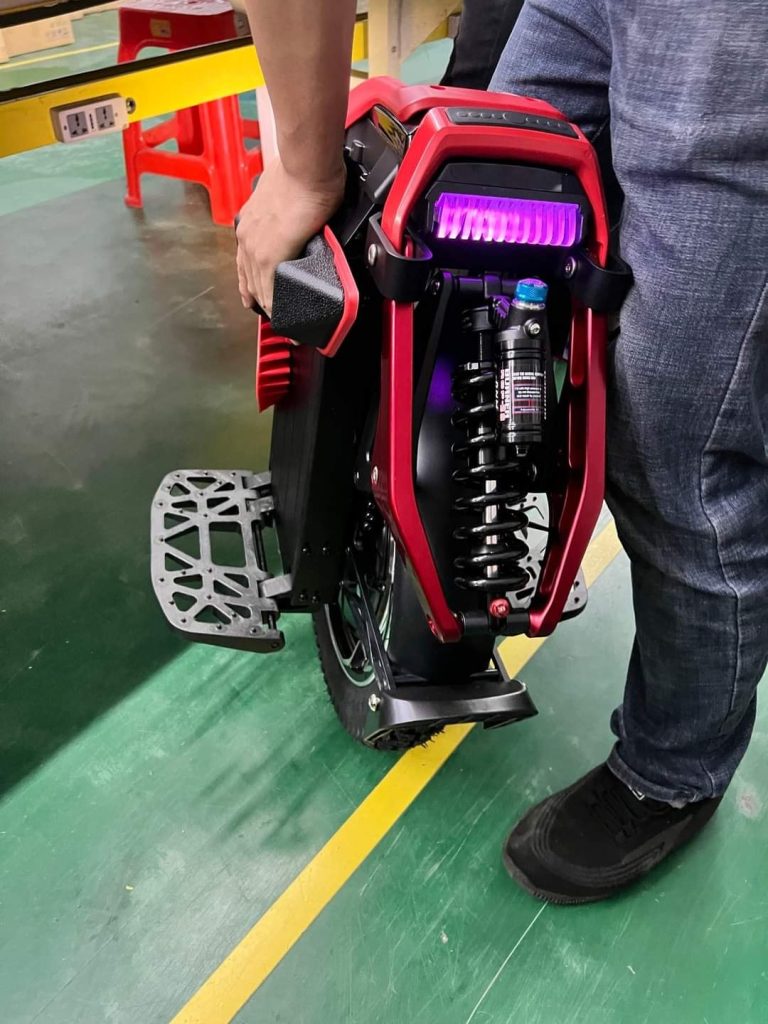 Loaded with Added Features
There are no upgrades necessary because King Song has equipped the S20 with all of the extra features that riders would normally pay for. Power pads, an integrated wheel stand, an ergonomic seat, and spiked pedals round out the S20's features, giving it a complete EUC straight out of the box. With the S20 Eagle, you can get more for less money.
Adjustable Power pads for comfort and custom handling preferences
Spike pedals for superior handling – 277 x 130mm, 221mm off ground
Ergonomic cushion for seated riding
Integrated wheel stand – Helps keep your wheel safe and upright at home or during a pit stop
Adjustable (tiltable) LED headlight (15 degrees), rear LED brake and turn signal lights ($50 value)
How Does the S20 Stack Up Against the Competition?
When compared to other types of wheels:
BEGODE Hero versus S20: The S20 features a larger battery, a larger motor, and a new front bumper design. It also has a greater voltage, which implies more speed and torque.
INMOTION V12 versus S20: The S20 features a larger battery pack, which ensures a more stable ride. Suspension is not available on the V12, however it is available on the S20. V12 has a larger motor that is easier to fix.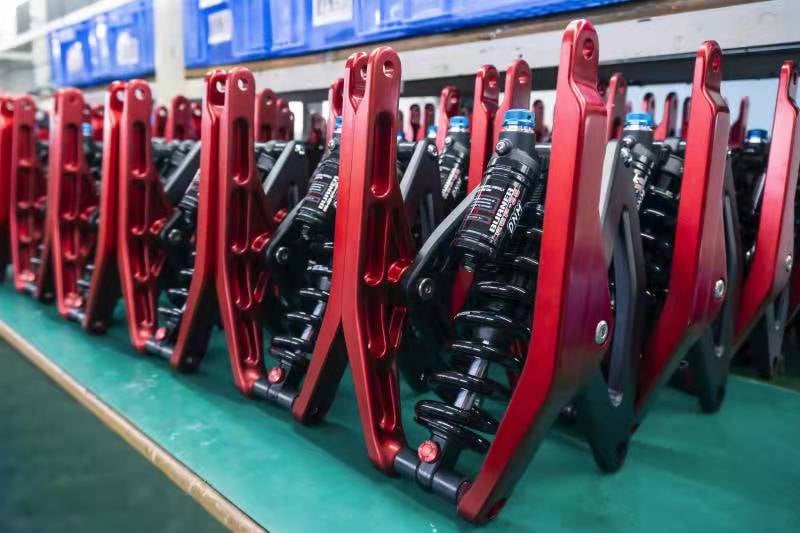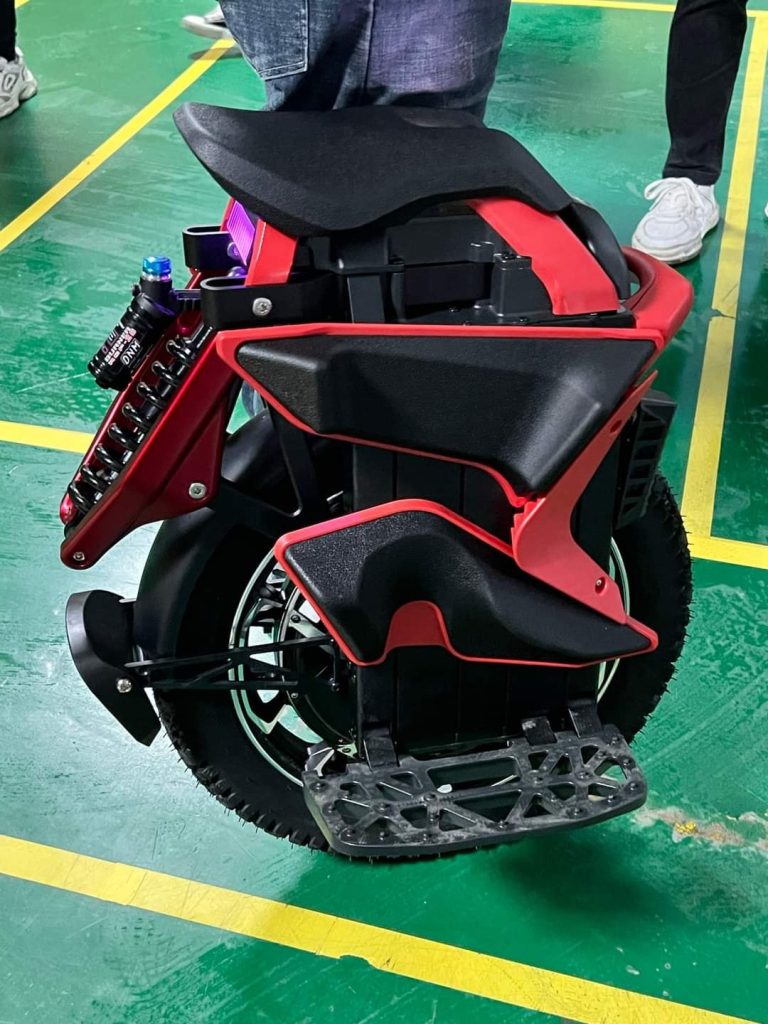 Is the S20 waterproof or water resistant?
The S20 is waterproof, so riding in the rain won't harm the electronics. Despite the fact that rain reduces vision, riders are advised to ride in dry circumstances.
Building off mistakes from other brands, the hollow motor performs well in wet conditions

King Song has conducted comprehensive tests on water resistance on the S20 hollow bore motors
The motor seals are completely custom
Brand New Modular Controller
New controller design integrates charger, rear lights, all in one.
4 Layer design – ensures controller stays cool under heavy usage and high current
TO-247 Mosfets – includes 12 high voltage mosfets to supply 3.3kw motor with highest performance possible
Heat Sink Control – 16 heat sink columns to ensure fast heat dissipation, providing stability and consistent performance
Preorders are currently available at eWheels; contact Jason for the most up-to-date delivery information. Riders should expect the Eagles to arrive later than intended due to the present shipping crisis and global battery constraints. King Song is also fine-tuning any last-minute designs, as well as the S20's performance and build quality, in preparation for mass production.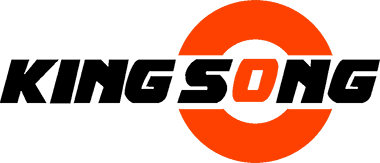 King Song Intelligence Co., LTD
King Song, which began operations in 2012, specialized in the production of power bank protection boards using their own patented surface mount technology. With ten years of board industry experience, king song has expanded their intellectual property to include electric scooters, electric unicycles, and bicycles. King Song currently has 11 divisions dedicated to product development, manufacturing, and quality assurance. The primary goal of King Songs is to provide the globe with a safe and enjoyable method of transportation, to alleviate urban congestion, and to allow riders to enjoy the outdoors.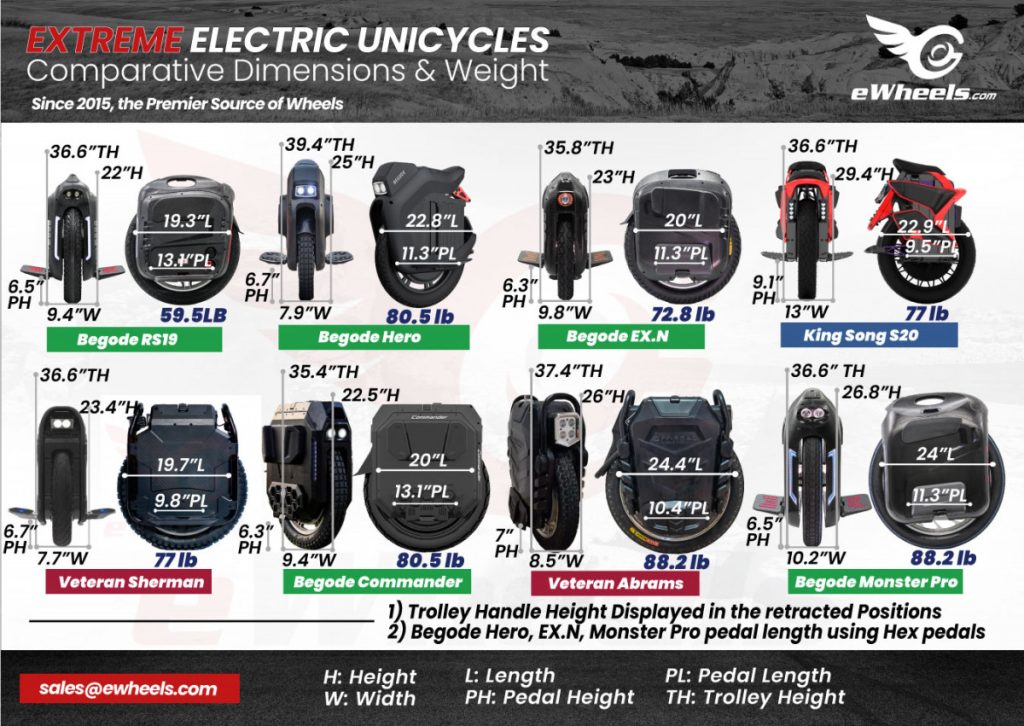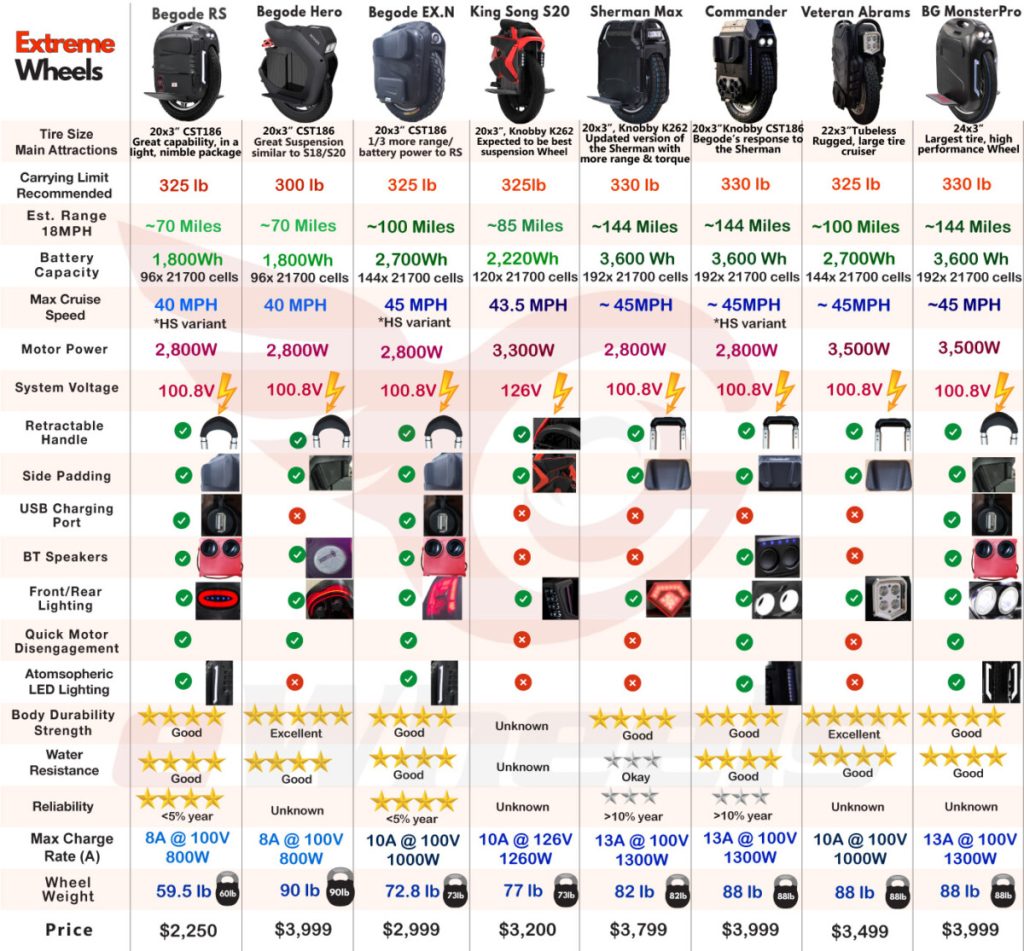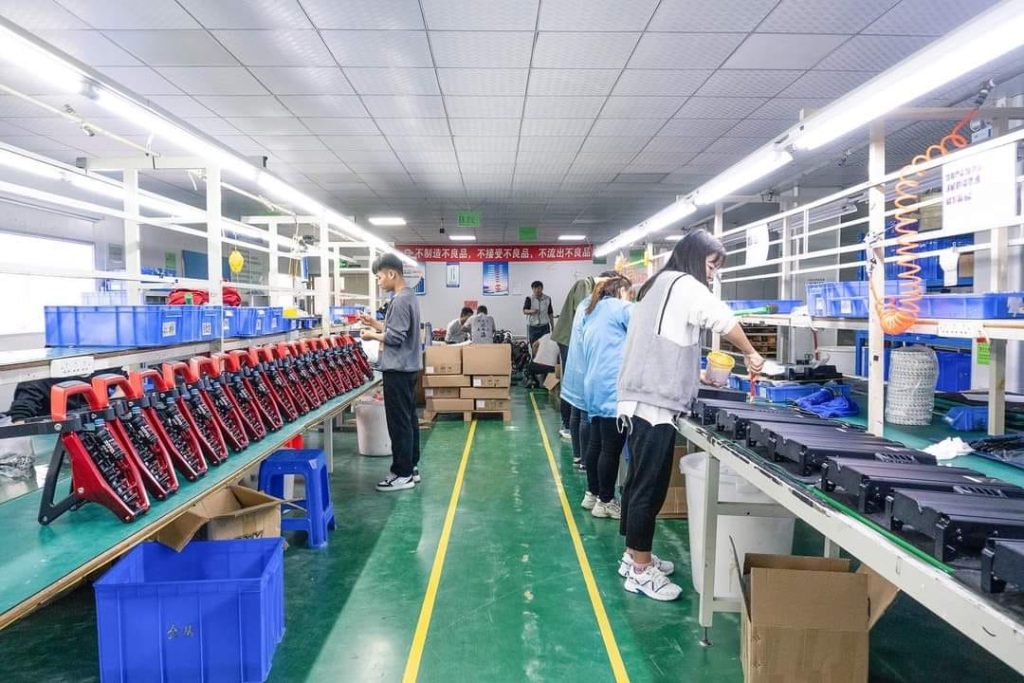 Is the S18 Electric Unicycle going to be phased out?
No, the S18 will continue to be manufactured and distributed through your local distributors.
What exactly is the distinction between S18 and S20?
The S18 has stock air suspension, whereas the S20 has a spring. S20 has paved the way for a new generation of EUC. It's easier to replace parts or the inner tube on the S20 Eagle without the outershell. It's all about the motor, battery, and motherboard, which are at the heart of what an EUC is. Without sacrificing any of the functionality that our customers demand. S18 suspension travel is 100mm, whereas S20 suspension travel is 130mm.
Is the S18 a replacement for the S20? What should I do if I can't decide between the two?
The S20 is not a replacement for the S18. The S18 is a lightweight suspension wheel designed for users who do not require speeds above 50 km/h. The S18 is ideal for riders who want to commute but don't want to deal with the extra weight of a bigger wheel.
Is it equipped with speakers?
There are no speakers on the S20.
What are the measurements of the pedals? Clearance?
The pedal's measurements are 277 x 130mm.
The pedals are 231 millimeters above the ground.
How can you charge a 126v battery with a 110v outlet?
In the simplest terms, even if your household only produces 110-120 volts, the charger retains the voltage and stores it at 126 volts before sending it to the wheel. It's the same reason you can charge a Tesla at home with a 350-volt plug.
Is it possible to change the suspension?
Yes, make sure to get a 240-75 or 240-76 suspension.
What kind of suspension does the S20 come with?
The S20 will ship with a DNM RCP-2S spring rated at 750 pounds, although this is subject to change in the coming weeks.
Which suspension would you suggest?
Fox shocks are unquestionably the best on the market; Rockshox is also excellent, but not ideal for EUCs. It's ideal for both good and bad asphalt, but not for off-roading. The disadvantage is that it is prone to bottoming out; while riding over large obstacles, it is easy to strike the bottom, especially for bigger riders.
Although the DNM240-75 is an entry-level coil suspension, the 750lb spring is appropriate for most riders; however, if you want to experience the extreme, we recommend upgrading to a 1000lb spring.
Many of the shocks available for the S20 Eagle are among the best on the market, with all compression and rebound dampening settings customizable.
The key to the limit is the adjustable compression dampening; the blue knob can raise the S20's limit, allowing it to take on a larger impact. If heavier riders are bottoming out, there's a good chance you can remedy the problem by changing the blue compression dampening. Similarly, if the shock absorber is too stiff for light riders, they can convert to a 550lb spring. You may replace simply the spring without having to replace the complete shock.
There are many suspensions on the market that will fit your S20 Eagle as long as they fulfill the 240-75 or 240-76 specifications.
Is the S20 water resistant or waterproof? What is the IP rating?
The S20 is water resistant, so riding in the rain won't harm it. However, we usually advise our riders to avoid riding in the rain because drivers have less visibility than in clear weather.
In the rain, how does the hollow motor perform?
We conducted extensive testing to determine the hollow motor's water resistance.
We learned from the experiences of other brands and made sure we wouldn't make the same mistakes. This motor is one-of-a-kind, even down to the seal.
Do you have any power pads?
Yes! These Power pads will not be put on; instead, when you receive your wheel, adjust it to the position you prefer.
Will the S20 be available in a variety of colors?
We have no intentions to make other colors as of August 26, 2021, but if we receive enough input from our riders around the world, we may reconsider.
What color is the S20?
The main theme is black and red, however there will be certain areas with other colors.
What are the S20 box's dimensions?
The S20 Eagle box is 930x690x310mm.
How much does it weigh?
Currently, the estimated weight is 35 kg.
Editor's Note: VROOOMIN.COM reports the advertised speed and range from the manufacturer. The exact results will vary depending on the rider's weight, overall payload, road conditions, and charge level. Most PEVs will deliver at least 60-70 percent of the quoted range, if not more. The top speed and range will be decreased for heavier riders.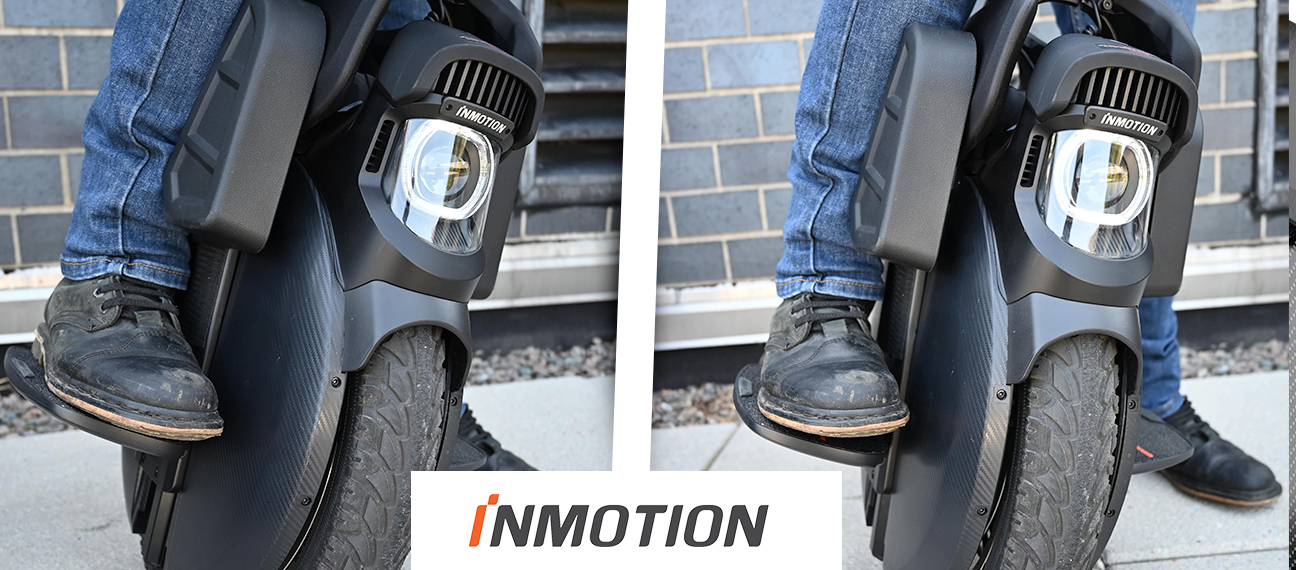 '

2022 Electric Scooters:
2022 Electric Unicycles:
International Electric Scooter and Unicycle Distributors:
Check out the Best Personal Electric Vehicle Dealers in Europe, Asia, and South America:
EMEA + APAC Dealers & Distributors: FASTRIDE, Dualtron Russia, Dualtron Mega Store, SoloRueda, Dualtron Colombia, Kaabo Philippines, eWheels Thailand, Dualtron Greece, Dualtron Chile, MiniMotors Nordic, MiniMotors Korea, Dualtron Ukraine, iScoot Australia, WEPED Australia, WEPED Korea, Czech Republic: Eco Vehicle, Dualtron Turkey, Dualtron Serbia, EUC Sale, Dualtron Indonesia, New Zealand: eScoozi, UK: Ride + Glide
Coupons & Deals:
REV Rides: Save $50 off Scooters and EUC's, Code: VROOOMIN
EVOLV Electric Scooters: Free Folding Lock (worth C$80) for every EVOLV model! Use Code: VROOOMIN-LOCK
To keep the site running and information flowing, Vrooomin.com participates in affiliate linking programs. We're also an Amazon Associate, which means we get paid for referring people to Amazon. Please support the channel by clicking on our links.