Begode Extreme Electric Unicycle
The baddest and leanest 18″ Begode wheel to date!
Begode, a renowned performance brand in the electric unicycle market, has once again set the bar high with the introduction of their latest offering, the 134V Extreme EUC. This 18-inch electric wheel has captured the attention of fans and enthusiasts with its impressive top speed of over 50 mph, making it a true sleeper that everyone has been waiting for.
Latest Updates:
Begode has released initial footage of the Extreme doing large jumps, with black/white rough version
Prototypes are under development, Begode team planning to take it slow with this DEV to get it right
The Extreme EUC is equipped with a powerful high-torque C40 motor and a 2,400WH battery, which provides riders with a range of 60 to 80 miles on a single charge. This range is typical for most riders who prefer moderate speeds, and we expect that the Extreme EUC will be fitted with Samsung 50E cells, which are known for their reliability, unlike the problematic LG cells that have caused headaches for Begode and the EUC community in the past.
With its impressive features, the Extreme EUC promises to outperform the Veteran Patton EUC, although it will come at a hefty price. However, for those looking for a top-of-the-line electric unicycle that delivers on performance and range, the Extreme EUC is a wheel that is certainly worth considering.
So, whether you're an electric unicycle enthusiast or simply someone who appreciates the latest technology and performance, the 134V Extreme EUC from Begode is sure to impress and exceed your expectations. Get ready to experience the ultimate in speed, power, and range, and take your riding experience to the next level with the Extreme EUC.
Begode's latest iterative model looks to go toe to toe with rival Leaperkim.
Begode's track record for QC is improving with the latest T4 and EX30 models. Could this be a new chapter for one of the pioneers of EUC's?
Pricing for the Extreme will be expensive and difficult to navigate with its extensive lineup on the market
Begode Collaboration with EUC Rider Chance Hinz
Top EUC brands for 2023: Begode, Inmotion, King Song, and Leaperkim.
It's worth noting that the Begode 134V Extreme EUC results from a collaborative effort between EUC rider Chance and the Begode engineering team. This collaboration is a positive step forward in the electric unicycle market as it demonstrates the manufacturer's commitment to producing a wheel that caters to the needs of real-world riders, particularly those who prefer off-road adventures.
The fact that Begode collaborated with Chance highlights the importance of working closely with riders in product development. This approach allows manufacturers to gain valuable insights into the needs and preferences of riders, which can ultimately lead to the creation of products that are more relevant and better suited to the market's demands.
So this is the wheel Begode Intelligent Technology Co., Ltd partnered up with me on in secret to make the ultimate torque trail wheel. C40 16" wheel with 40t battery option. Going to be a beast 💪 let the haters hate, but I'm stoked for this wheel!!!!

Chance Hinz per Facebook post
Begode Extreme Electric Unicycle
Technical Specs per eWheels:
With its April announcement, the Begode Extreme will be ready for late spring and summer adventures; It seems like it was built for trail riding with its off-road capabilities and raw strength. Begode's latest mid-range wheel is outfitted with a 134V system, a high torque C40 motor, and a comprehensive suspension system allowing a 130MM rebound while climbing steep slopes and speeding down flat speedways quickly.
The 16″ motor will be the same size as the T4, but will have significantly higher battery voltage and capacity.
This wheel's primary focus will be its lightweight chassis, which provides greater agility and flexibility than other wheels in its category.
The Extreme aims to be a beefed-up T4, but the T4 will still hold its price-to-power ratio.
Our current lineup has its positions, specifications, and pricing, and we try to meet all of the use cases that our customers may have for our electric wheels.
We're thrilled to watch Begode push the frontiers of performance, chassis durability, and water resistance for unexpected weather as they build their powerful powertrain IPs and fine-tune their suspension systems.
The initial marketing materials for this wheel have been released; we will update our holding page as soon as we receive real-life prototypes, media, and footage of this potential blockbuster wheel in motion.
In terms of performance, weight, capacity, and pricing, this wheel is priced lower than the EX30 and sits below it in the Begode 134V performance series. In the coming weeks, please get in touch with us for more information about shipping and price. The first deposits will be held to receive this wheel as soon as it arrives in our warehouses.
Motor: Begode C40 (40MM) Compared to narrower engines, high torque motors offer superior cooling, reduced cogging, smoother acceleration, and greater efficiency.
Suspension: Compared to the King Song S22's 130mm and the EX30's 100mm, the air-oil suspension system's 130mm rebound makes it the finest dampening system on a Begode wheel. We expect our riders will appreciate this wheel for leaps and extreme riding conditions!
Battery Pack: 134V 2,400WH configuration is the highest in its category, and 18″ wheels are the most popular for dimension-to-power ratios.
Controller: 24 MOSFETs with high performance will improve the controller's power management, efficiency, thermal performance, and control.
Price: $1,000 holding deposit, $3,490 (final price TBD)
Motor: 3,500W C40 High Torque Motor
Top Speed: 50+ MPH (TBD)
No-load Speed: 68 MPH
Suspension: 130MM Suspension Travel, Air-oil Adjustable Damping
Battery Pack: 134V 2400WH, GX20 4P
Controller: 24 High-Performance MOSFET
Chassis: CNC main body structure (weight TBD)
Tires: Off-Road Tire 18″
Features: 5,000 Lumen, Tail Light, Matrix + Music Speaker+ Handle, Special Waterproof Technology, Large Display, Adjustable Side Pads, Honeycomb Spiked Pedal, Trolley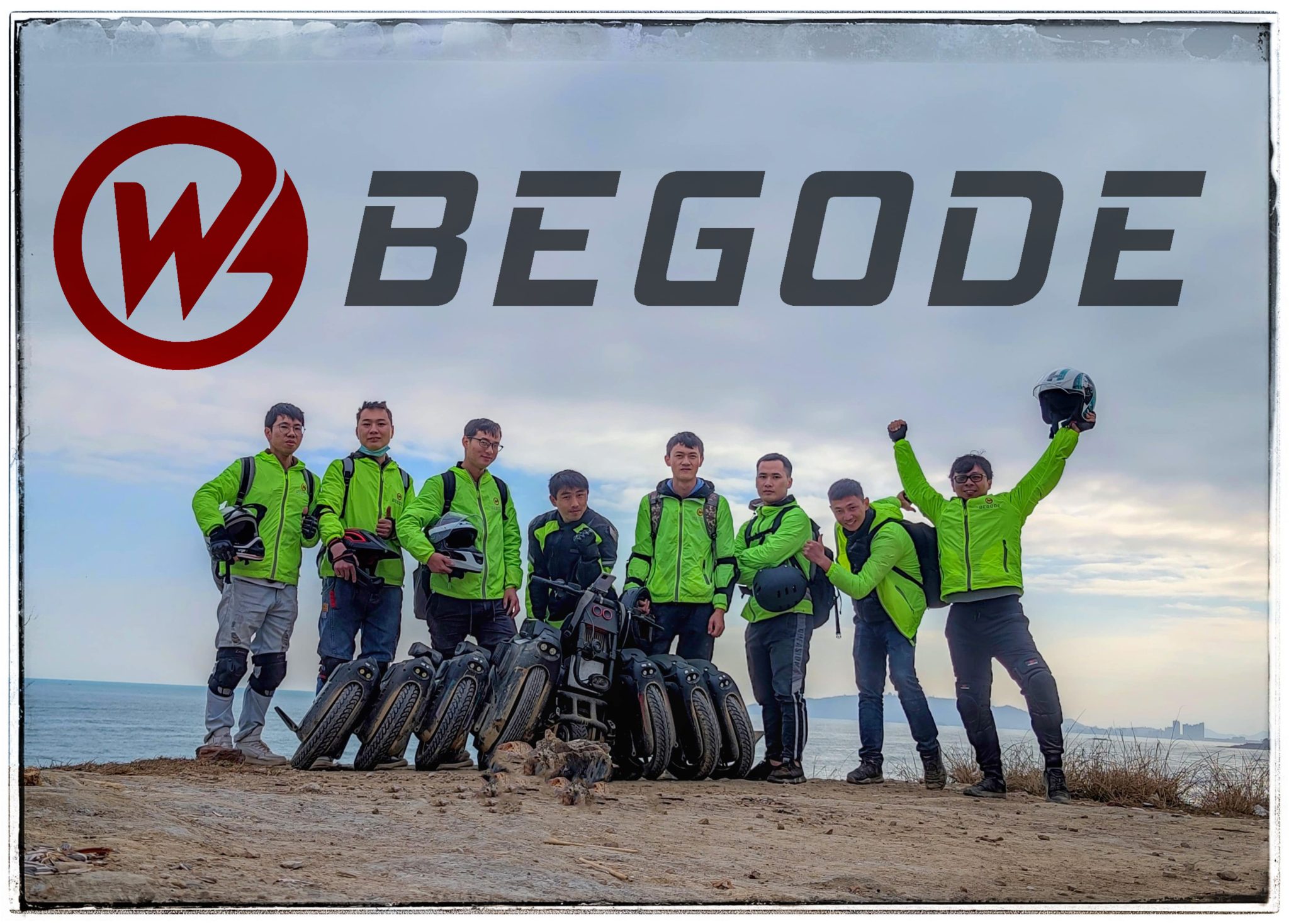 130MM Suspesnion Travel
More travel than any other Begode Wheel!
The Begode Extreme EUC features state-of-the-art 130mm rebound suspension technology, making it ideal for off-road adventures and rugged terrain. This groundbreaking design has set a new standard in the electric unicycle industry, forcing competitors to keep up with the latest technological advancements.
In terms of comparison, the King Song S19 serves a vital role in the ecosystem due to its unique form factor and pricing. While it may not match the extreme capabilities of the Begode Extreme EUC, the King Song S19 offers its own unique features and advantages that make it a popular choice among riders. Ultimately, the choice between these two models depends on the specific needs and preferences of the rider.
The specs of the Extreme look to outperform every model in the market
Their speed in design and production is unmatched within the market; its astonishing how fast they can move
Will their speed and research affect their end product?
The electric unicycle community is abuzz with excitement over the Begode Extreme, and it's easy to see why. This wheel offers a compelling alternative to the popular Veteran Patton, giving Begode fans a new option to consider. With its impressive array of features, the Begode Extreme is the perfect choice for riders looking for top-notch performance at a reasonable price.
While the top speed of 50 MPH has yet to be confirmed, technical calculations suggest that the Begode Extreme is more than capable of achieving this feat. However, the question remains whether its tire and chassis can handle the immense torque and power that such speeds would generate.
Despite this uncertainty, the Begode Extreme remains a highly anticipated addition to the electric unicycle market, and it's sure to impress riders with its exceptional performance and features. So, if you're on the hunt for a high-performance electric unicycle that won't break the bank, the Begode Extreme is definitely worth considering.
2,400WH Battery Pack
Larger capacity while promising an agile chassis
The Begode Extreme EUC is more than just a speed demon – it's also equipped with an impressive high-capacity battery that provides an exceptional range of up to 60-80 miles on a single charge. We expect the battery to feature Samsung-like cells, similar to the earlier models. This extended range means that riders can enjoy long-distance journeys without having to worry about running out of power, as long as they're not riding in an aggressive group setting.
With its combination of speed, power, and range, the Begode Extreme EUC is a top-performing electric unicycle that is sure to impress riders with its exceptional capabilities. Whether you're looking for a fast ride or a long-distance journey, the Begode Extreme EUC has got you covered.
Assuming that Begode decides to use Samsung 40T battery packs, it would be great if they also included a faster charger to enable riders to get more range and speed during their rides. With its sophisticated 130mm suspension technology, the Begode Extreme is capable of handling even the most challenging terrain, making it a popular choice among trail riders. This impressive design has set a new standard in the electric unicycle market, putting pressure on other manufacturers to up their game and improve their rebound specs.
Too many models?
Begode has too many models being released…
Begode has been on a roll in the past few years, releasing several new wheels that have captivated the electric unicycle market. While it's exciting to see a company pushing the boundaries and introducing new and innovative products, there is a risk of oversaturating the market with too many options.
By releasing too many wheels in a short amount of time, Begode runs the risk of overwhelming consumers and making their older models appear outdated. This could lead to a decline in sales and hurt the company's overall reputation in the market. It's important for manufacturers to strike a balance between innovation and market saturation, ensuring that each new release is truly unique and addresses a specific need in the market.
As a popular and well-respected brand in the electric unicycle market, Begode should carefully consider its product strategy and focus on creating high-quality products that meet the demands of riders while also setting new standards in the industry. By doing so, Begode can maintain its position as a leading brand and continue to excite and inspire riders with its innovative products.
Veteran Patton Slayer
Is the Begode Extreme the Patton Slayer?
Looking for the next Leaperkim Veteran Patton Slayer? The Begode Extreme EUC might just be the answer, but before committing to anything, it's best to wait and see how the quality control process goes and to watch some initial ride video reviews.
Begode has released several models in the past, such as the Master Pro, Commander Mini, and EX30, each with their own unique features and advantages. It's possible that Begode may release a new and different model that will make us reconsider our choices. Therefore, it's important to carefully evaluate each new release and compare it to other options in the market to make an informed decision.
Disclaimer: The information presented in this article is derived from extensive research, user reviews, and publicly available information. Our aim is to provide accurate and up-to-date content; however, it is crucial to understand that the opinions expressed are based on the information available at the time of writing. We strongly encourage readers to conduct their own thorough research and carefully evaluate their individual needs before making any purchasing decisions.
eWheels 2023 Summer Deals and New Launches are here!!!
Cheap, reliable, and powerful! TurboAnt Electric Scooters 2023 Sale!
Hi guys! This post may contain affiliate links, sponsored content, and advertisements. We get a small commission for covering topics that interest us (helps us keep the doors open). For more information, please see our privacy policy and disclaimer. Ride safe yall!
2023 Electric Unicycles:
Coupons & Deals:
Apollo Scooters: Get $50 USD worth of free accessories, upgrades, or spare parts with the purchase of a scooter. Code: VROOOMIN
REV Rides: Save $50 off Scooters and EUC's, Code: VROOOMIN
EVOLV Electric Scooters: Free Folding Lock (worth C$80) for every EVOLV model! Use Code: VROOOMIN-LOCK
To keep the site running and information flowing, Vrooomin.com participates in affiliate linking programs. We're also an Amazon Associate, which means we get paid for referring people to Amazon. Please support the channel by clicking on our links.