💪 Hi friends! We hope you find our content useful! Make sure to use our affiliate links, it helps support our site and keep the fresh content, apps, videos, and updates coming. Ride safe!

- Team VROOOMIN
⚡New: 2022 Best Electric Scooters
⚡New: 2022 Best Electric Unicycles
Portable package with big thrills, the EMOVE RoadRunner is the must have Mini E-Bike for 2022!
EMOVE RoadRunner 100 Mile Review Video
Motors: Dual Geared Motors, Dual/Single Modes
Nominal Power: Front 350W and 500W rear
Max Power: 1,700W, 3 Power/Speeds modes
Top Speed: 35 MPH Advertised, 32 MPH tested
Mode 1: 19 MPH, Mode 2: 28 MPH, Mode 3: 32 MPH (updated)
Lighter RoadRunner owners have reported 35 MPH top speed
Voro Motor's staff has reported 35 MPH for a 175 lbs rider
Battery:

48V 26.1AH, 1,252WH

, Dynavolt Cells
Charger:

54.6V 3A

Charging Time: 12 hours
Max Range: 50 Miles
Tested Range (Stava/GPS): 32.2 miles
Easy Swap Battery Pack
EMOVE RoadRunner Range Test Video
Throttle: Thumb style
Suspension: Dual front hydraulic
Tire size: 14 inches tubed tires
Seat: Memory foam seat, racer edition
Brakes: X-tech semi-hydraulic front and rear calipers
Cost: $1,695
Modular Design: Seat, tires, handlebars, easily swappable
Materials: 6061 aluminum alloy
Color: Matte black
Weight: 55 lbs
Max Load Capacity: 330lbs
Official EMOVE RoadRunner Electric Scooter Unboxing Video
You May Also Like
Editor's Note: VROOOMIN.COM reports the advertised speed and range from the manufacturer. The exact results will vary depending on the rider's weight, overall payload, road conditions, and charge level. Most PEVs will deliver at least 60-70 percent of the quoted range, if not more. The top speed and range will be decreased for heavier riders.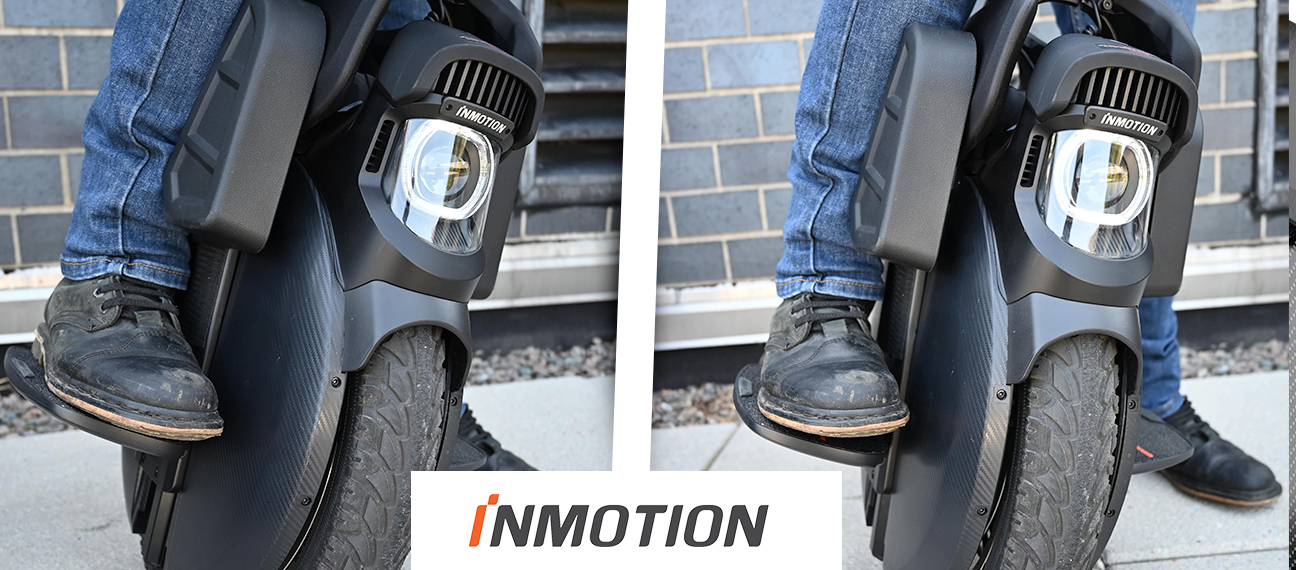 '

2022 Electric Scooters:
2022 Electric Unicycles:
International Electric Scooter and Unicycle Distributors:
Check out the Best Personal Electric Vehicle Dealers in Europe, Asia, and South America:
EMEA + APAC Dealers & Distributors: FASTRIDE, Dualtron Russia, Dualtron Mega Store, SoloRueda, Dualtron Colombia, Kaabo Philippines, eWheels Thailand, Dualtron Greece, Dualtron Chile, MiniMotors Nordic, MiniMotors Korea, Dualtron Ukraine, iScoot Australia, WEPED Australia, WEPED Korea, Czech Republic: Eco Vehicle, Dualtron Turkey, Dualtron Serbia, EUC Sale, Dualtron Indonesia, New Zealand: eScoozi, UK: Ride + Glide
Coupons & Deals:
REV Rides: Save $50 off Scooters and EUC's, Code: VROOOMIN
EVOLV Electric Scooters: Free Folding Lock (worth C$80) for every EVOLV model! Use Code: VROOOMIN-LOCK
To keep the site running and information flowing, Vrooomin.com participates in affiliate linking programs. We're also an Amazon Associate, which means we get paid for referring people to Amazon. Please support the channel by clicking on our links.