💪 Hi friends! We hope you find our content useful! Make sure to use our affiliate links, it helps support our site and keep the fresh content, apps, videos, and updates coming. Ride safe!

- Team VROOOMIN
⚡New: 2022 Best Electric Scooters
⚡New: 2022 Best Electric Unicycles
The King of Dualtron Electric Scooters
MiniMotors invented the Dualtron X2 electric scooter in an effort to push the boundaries of electric technology. The Dualtron X2 can reach speeds of over 64 MPH thanks to its 8,300W max BLDC hub motors, 13-inch ultra-wide tires, and a 72V 42Ah battery pack with LG cells. This Goliath is the Dualtron lineup's new powerhouse.
SUMMARY
Dualtron X2 is the strongest and largest Dualtron scooter to date!
Largest Dualtron, weights 145lbs
The X2's top speed is +64MPH
North Carolina Rider, John Richardson, rips on his Dualtron X2 Electric Scooter, hitting a jaw dropping 58 MPH
John Richardson, based in North Carolina, has been making some of the most entertaining Dualtron X2 and Wolf Warrior content on YouTube today. If you want a better understanding of what riders may expect from any of these high-performance scooters, subscribe to John's YouTube channel. A big thank you to John, and best of luck on your Electric Scooter adventure!
Subscribe to John Richardson's Youtube Channel
After two days of getting comfortable with riding the DX2, I got brave enough to see if I could hit the top speed on a straight flat road with no hills. This was a totally insane ride! I chickened out after reaching close to 58 mph. I could still feel the DX2 climbing but decided to call it a day!

John Richardson
That wasn't the max speed. I was in battery save mode in this clip and it was pretty cold outside. Plus I was 145 lbs in this clip. The DX2 is advertised at 55+ mph at the official Minimotors website and the highest I've gotten on it was 64 mph with the seat on and 67 mph with the seat off on a straight flat road with all the settings maxed. I now weigh 230 with my gear. I'll be dropping another speed test soon now that I've lost some weight.

John Richardson
Power – 8,300W
Battery Pack –  72 volt – 42 Ah – 3,024Wh – LG 3500
Top Speed – Up to 60+ mph
Range – 93 miles
Build Quality – Aviation grade aluminum alloy, SCM440 steel, and plastic covers
Ride Comfort
Price – $6,490 + Shipping
Weight – 145 lbs
Brakes – Hydraulic Brakes
Warranty & Customer Service – MiniMotors USA
Summary
The X2 is the Cadillac of electric scooters, big body, big power, top quality, and premium price. For riders who want the Apex Beasts of electric scooters, the X2 will not disappoint. While stable with +60 MPH speeds, please consider the size and weight along with the 8KW output.

For similar electric scooter options, check out the Best 50MPH Electric Scooters, and Best 72V Electric Scooters.

Motor Power: MAX 8,300 watt BLDC dual hub motor
Battery Pack: 72 volt – 42 Ah – 3,024Wh – LG 3500 cells main pack with a 12 volt – 16 Ah – 192Wh stem battery for lighting and accessories
Charge: 8+ hours with the quick charger, 3.5+ hours for the sub battery
Range: 93 miles (mileage may vary depending on rider weight, road conditions, and ambient temperature)
Top Speed: Up to 55+ mph
Climbing Gradient: 70% or 35 degrees depending on rider weight and state of charge
Brakes: Hydraulic brakes with ABS standard and 160mm disks
Max Rider Load: 330 lbs
Weight: 145 lbs
Product Material: Frame and Handle are aviation grade 6082-T6 aluminum alloy, the shaft is SCM440 steel, and plastic covers
Fastest Electric Scooters by Rated Top speed
Dualtron Electric Scooters: What You Need to Know
Here are some of the main reasons why MiniMotors USA customers choose Dualtron scooters:
Powerful – MiniMotors is the frontrunner of high-performance dual-motor electric scooters. Motors, controllers, and batteries from Dualtron are among the strongest available.
Build Quality – When it comes to quality, MiniMotors has a solid track record of producing scooters with cutting-edge electronics that are easy to maintain and cost-effective for the average rider to own.
Easy Maintenance – Scooters, in comparison to automobiles, are a fun, powerful, and low-maintenance mode of transportation. Brake and tire service are two of the most common maintenance items.
Spare Parts – All MiniMotors scooters have a large selection of spare parts available, you can order or get any part you need for your vehicle's upkeep. Check out MiniMotors USA for more information.
Customer Service – MiniMotors USA's customer service team is available by phone and email to answer questions about maintenance, repairs, and accessory suggestions. The quality of MiniMotors USA's service and products is well-known.
More MiniMotors Electric Scooters:
Editor's Note: VROOOMIN.COM reports the advertised speed and range from the manufacturer. The exact results will vary depending on the rider's weight, overall payload, road conditions, and charge level. Most PEVs will deliver at least 60-70 percent of the quoted range, if not more. The top speed and range will be decreased for heavier riders.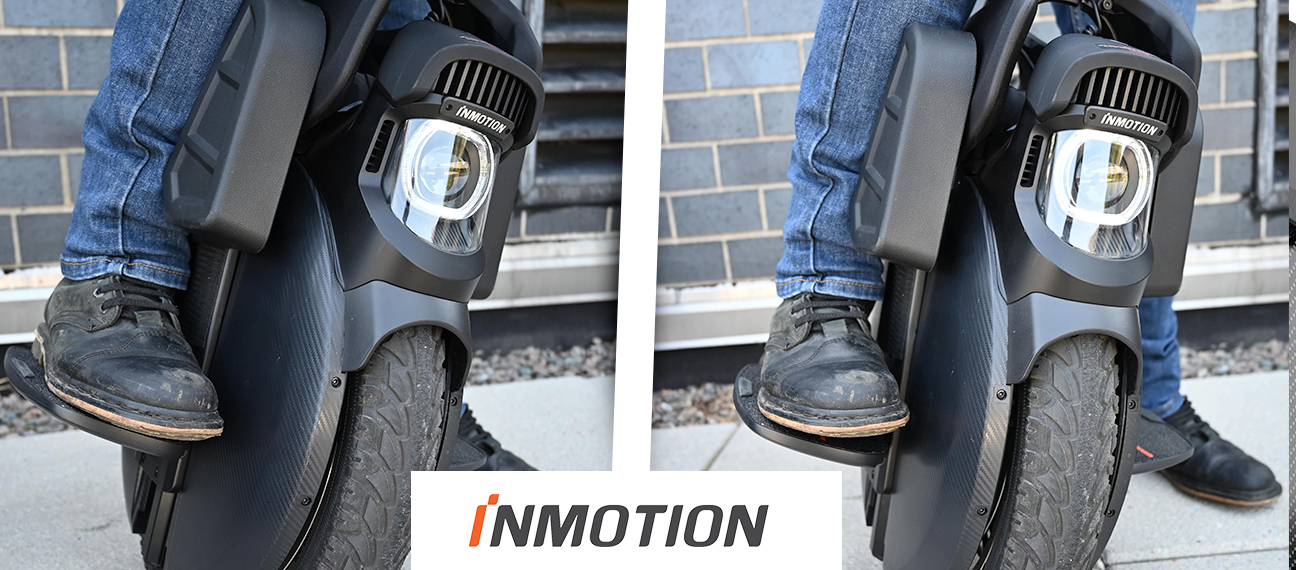 '

2022 Electric Scooters:
2022 Electric Unicycles:
International Electric Scooter and Unicycle Distributors:
Check out the Best Personal Electric Vehicle Dealers in Europe, Asia, and South America:
EMEA + APAC Dealers & Distributors: FASTRIDE, Dualtron Russia, Dualtron Mega Store, SoloRueda, Dualtron Colombia, Kaabo Philippines, eWheels Thailand, Dualtron Greece, Dualtron Chile, MiniMotors Nordic, MiniMotors Korea, Dualtron Ukraine, iScoot Australia, WEPED Australia, WEPED Korea, Czech Republic: Eco Vehicle, Dualtron Turkey, Dualtron Serbia, EUC Sale, Dualtron Indonesia, New Zealand: eScoozi, UK: Ride + Glide
Coupons & Deals:
REV Rides: Save $50 off Scooters and EUC's, Code: VROOOMIN
EVOLV Electric Scooters: Free Folding Lock (worth C$80) for every EVOLV model! Use Code: VROOOMIN-LOCK
To keep the site running and information flowing, Vrooomin.com participates in affiliate linking programs. We're also an Amazon Associate, which means we get paid for referring people to Amazon. Please support the channel by clicking on our links.