💪 Hi friends! We hope you find our content useful! Make sure to use our affiliate links, it helps support our site and keep the fresh content, apps, videos, and updates coming. Ride safe!

- Team VROOOMIN
⚡New: 2022 Best Electric Scooters
⚡New: 2022 Best Electric Unicycles
eWheels unveils the Inmotion V12: All you need to know
2022 Inmotion V12 Electric Unicycle
The Inmotion V12 is the latest and most advanced flagship model, designed to provide riders the best control and safety possible. The V12 is the top dog in their electric unicycle line up, with a maximum 5KW motor and a 1,750WH battery pack. It could be the next must have wheel in 2022.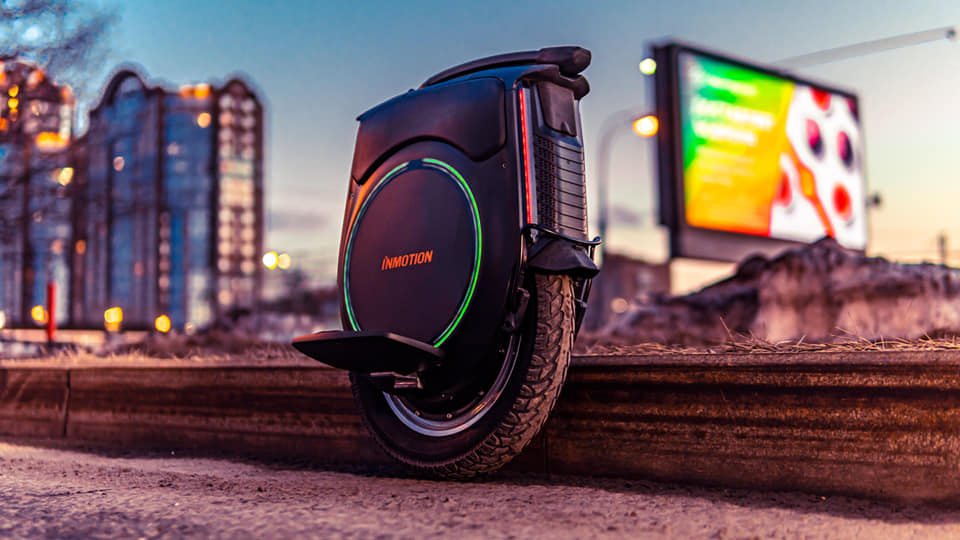 SUMMARY:
Inmotion's first 100V wheel

$500 Deposit, pricing will be around $2,200

First batch of V12's are arriving in July
Due to COVID19 and materials shortages, 2nd batch V12's arriving in August or September
Shipping expected at beginning of June

Power: 2.5KW/5KW motor

Top Speed:

43.5 MPH

(rated)
Battery: 100.8V, 1,750Wh
Features: color touchscreen display, Bluetooth speaker, atmospheric LED lighting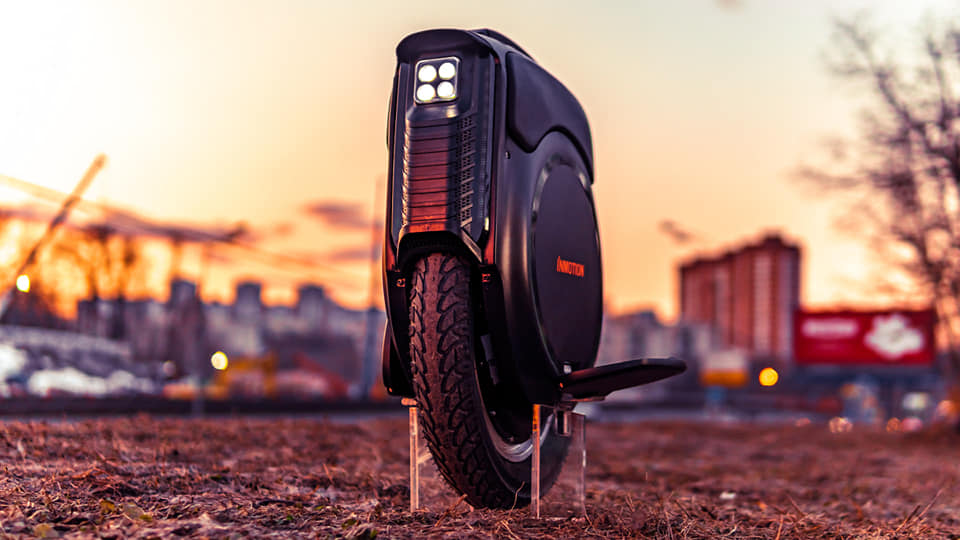 The V12, with a top speed of 43 mph and a range of 70 miles, isn't designed to have the highest top speed or the longest range. This wheel's design is balanced for raw power, speed, and ease of control, weighing 63 pounds. This wheel was designed for riders seeking the ultimate on-road city riding experience, with power, range, and premium features for the optimum all-around rider experience.
Inmotion V12 Electric Unicycle
Power – 2,500W, 5000W (max)
Battery Pack –  1,750WH (825WHx2)
Top Speed – 43.5 MPH
Range – 74 Miles
Build Quality –
Price – $2,299
Weight – 63 lbs
Features
Warranty & Customer Service – eWheels
Summary
Inmotion's perfect wheel

Any other EUC shell would appear antiquated in comparison to the V12's sleek curves, angled ridges, and tastefully positioned LEDs, which give it a distinct and progressive appearance. Inmotion is pushing the envelope and providing riders with so much more for the same amount of money, thanks to features that aftermarket equipment and mods could address.

For similar electric unicycles, check out the Most Extreme Performance EUC's.

Are you considering the V12?
Let me know in the comment section below! I personally ride a 14″ MCM5 and a 20″ Veteran Sherman. At 64 lbs, the V12 is looking like a great option for an upper mid size 16″ wheel to add to the fleet.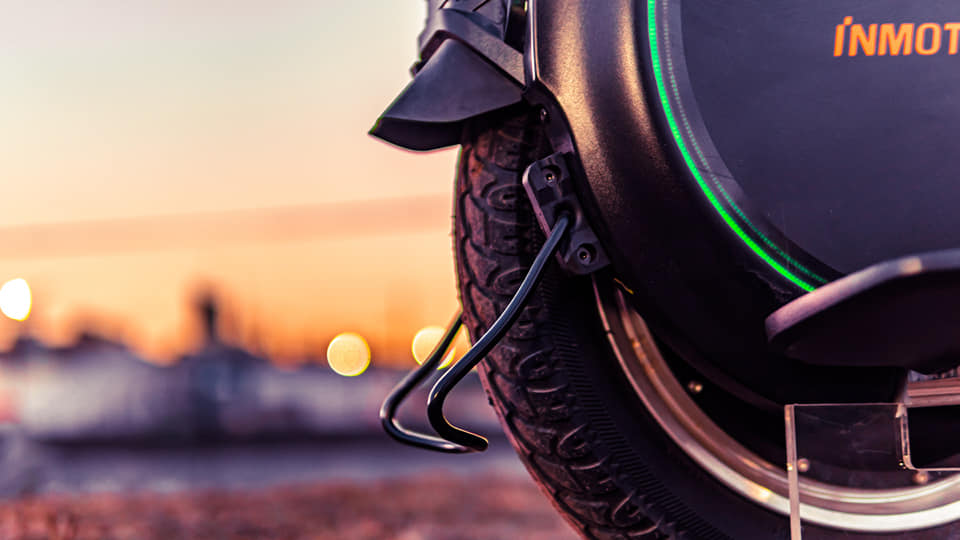 Features:
12W Auto Headlights
The headlight can be turned on and off using the built-in light sensor, enabling visibility at any time of day.
Ambiet RGB Lighting
Riders may customize their own lighting patterns with the RGB LED side lights to stand out and be seen.
16×3 in CST Tires
CST tires with a wider tread pattern provide more grip for your on-road adventures.
Upgraded Spin-Kill button
Carrying your wheel should be simple, and the updated disengage button will make it much easier.
Built in Stand
Riders can easily park their wheels and take a break thanks to the innovative built-in stand. You can save money by not buying wheel stands.
Upgraded Trolley Handle
To help steer your V12 before and after riding, there's a compact, secure, and integrated trolley handle.
Stereo Phonic Bluetooth speaker
Four speakers are installed in front and behind the wheel to make it easier for people to hear you coming and going!
App Free Touch Screen display
The front display allows you to configure your V12 and monitor your core vitals.
Anti Theft Digital Lock
Your V12 wheel will be activated or disengaged using a custom digital lock.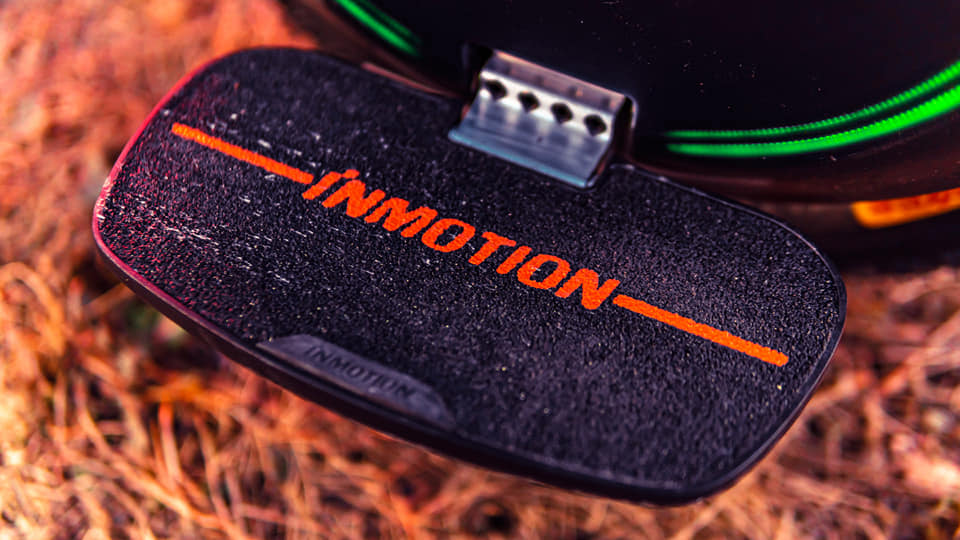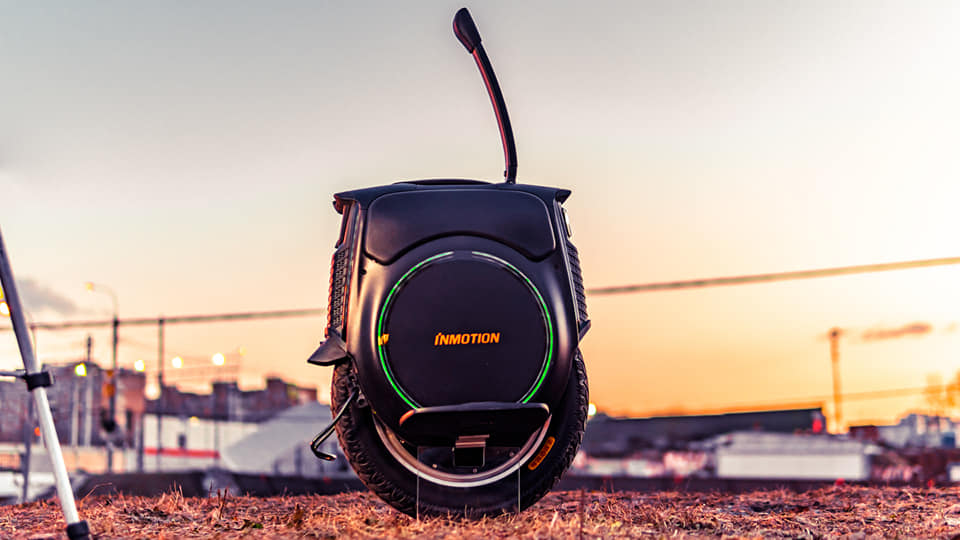 Key Specs:
Model: Inmotion V12
Max Speed: 43.5 MPH
Motor: 2,500W, 5000W (max)
Gradient: 35
Weight: 63 lbs
Max Weight: 265lbs
Range: 74 Miles
Voltage: 88.8V
Output Voltage: 100.8V
Battery Capacity: 1,750WH (825WHx2)
Lighting: Auto Headlights, atmospheric LED
Water Proof: IPX5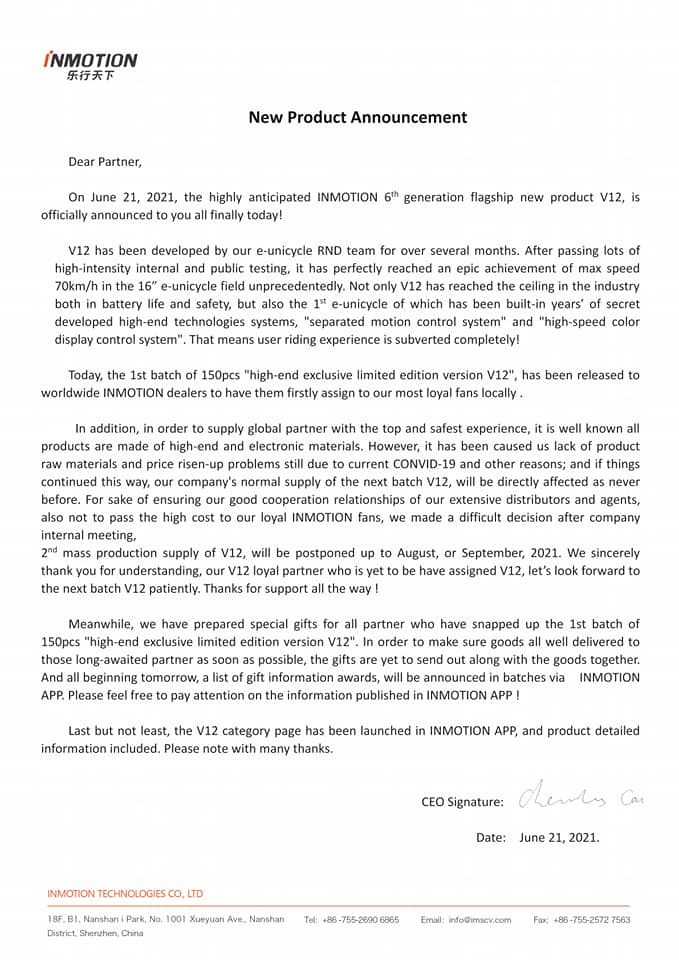 More EUC's Like the Inmotion V12
Editor's Note: VROOOMIN.COM reports the advertised speed and range from the manufacturer. The exact results will vary depending on the rider's weight, overall payload, road conditions, and charge level. Most PEVs will deliver at least 60-70 percent of the quoted range, if not more. The top speed and range will be decreased for heavier riders.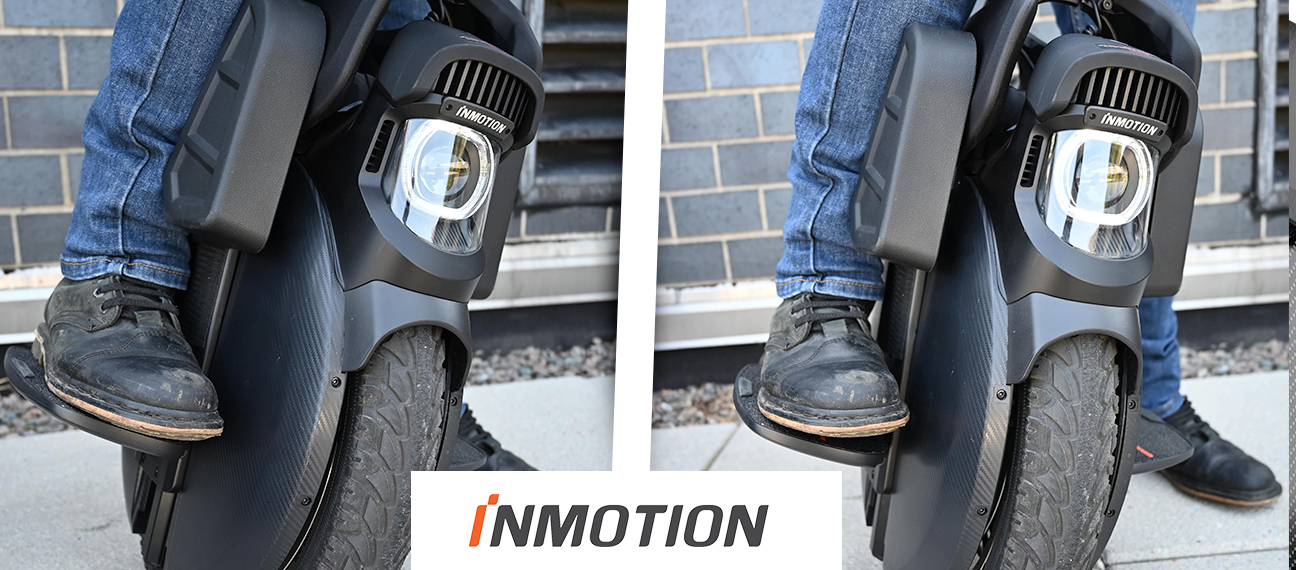 '

2022 Electric Scooters:
2022 Electric Unicycles:
International Electric Scooter and Unicycle Distributors:
Check out the Best Personal Electric Vehicle Dealers in Europe, Asia, and South America:
EMEA + APAC Dealers & Distributors: FASTRIDE, Dualtron Russia, Dualtron Mega Store, SoloRueda, Dualtron Colombia, Kaabo Philippines, eWheels Thailand, Dualtron Greece, Dualtron Chile, MiniMotors Nordic, MiniMotors Korea, Dualtron Ukraine, iScoot Australia, WEPED Australia, WEPED Korea, Czech Republic: Eco Vehicle, Dualtron Turkey, Dualtron Serbia, EUC Sale, Dualtron Indonesia, New Zealand: eScoozi, UK: Ride + Glide
Coupons & Deals:
REV Rides: Save $50 off Scooters and EUC's, Code: VROOOMIN
EVOLV Electric Scooters: Free Folding Lock (worth C$80) for every EVOLV model! Use Code: VROOOMIN-LOCK
To keep the site running and information flowing, Vrooomin.com participates in affiliate linking programs. We're also an Amazon Associate, which means we get paid for referring people to Amazon. Please support the channel by clicking on our links.