FIIDO Seated Electric Scooter
The Fiido Q1S Electric Scooter is available for purchase if you're looking for a beginner electric scooter that will not cost a fortune. The 15 MPH 360WH Fiido Q1S electric scooter is Fiido's classic seated beginner scooter and could be ideal for your daily short commute needs.
Sporty
The Q1S is an $899 entry-level commuter scooter with a top speed of 15 mph and a maximum range of 18 miles. The Q1S is ideal for short-distance commutes in city areas, making it suitable for getting to work or shopping. The Q1S's drivetrain includes a 500W max motor, 13A controllers, and a 36V 360WH lithium battery pack that can easily take commuters up 15-degree hills.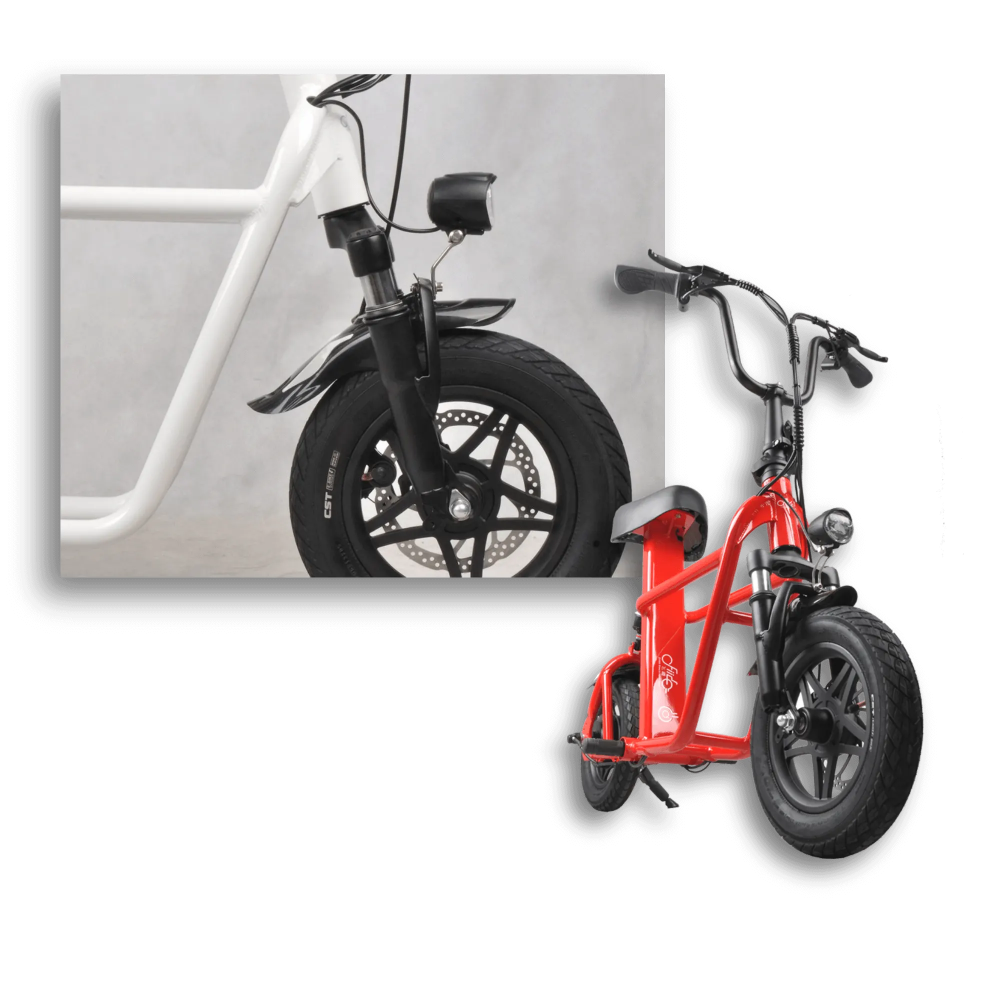 Seated Scooter: The Fiido is a compact, elegant, and efficient seated electric scooter. Front and center baskets provide room for groceries or your child's backpack. Fits heavier riders, food delivery drivers, and families.
Power: Planetary gear reduction connects gear motor cases to the stator. The motor inside turns much faster with each case rotation. This system boosts the motor's speed and efficiency. FIIDO has more torque and power.
Hauling: You can bring everything you need with the front and middle baskets. We stored 105 oranges in one trip.
Comfort: 20 miles without suspension will hurt your back. A suspension and memory foam seat allow for a comfortable ride.
Safety: Easy speed control with front and rear disc brakes.
Fun: Students, delivery people, bringing kids to school, grocery shopping.FIIDO is kid-friendly.
Practical: Fold FIIDO and put it in the trunk or easily store it. Commute on the FIIDO scooter every day!
Security: Use the security keys to unlock FIIDO's features. Leave the scooter outside the coffee shop and get a coffee. You alone can access FIIDO.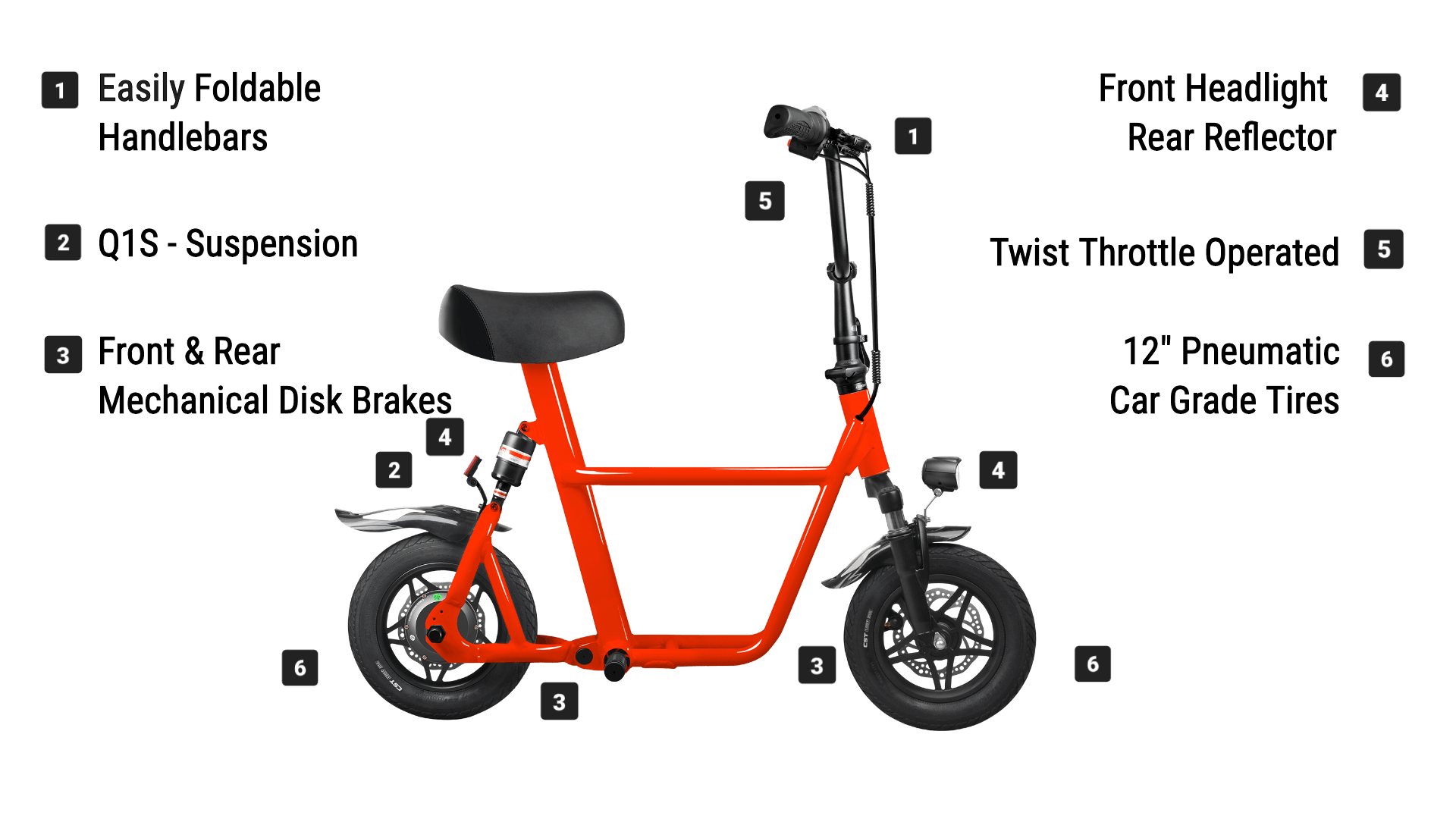 Range
The Q1S has a 360WH battery and claims an 18-mile range. Q1S owners can expect a minimum of 9 real-world miles with everyday riding. Riders who ride on flat ground and maintain constant acceleration may come close to the advertised range. This sturdy scooter provides enough torque and speed for city streets but is not suitable for steep hills.
Range: 18 miles (~30km)
Speed: 15 miles per hour (25km/hr)
Climbing Ability: 15 degree – Varies from riders' weight
Throttle Style: Twist throttle
NETT weight: 44-lbs (20-kg)
Maximum Rider Capacity: 330-lbs (150-kg)
Charging Time: 3 to 4 hours
Folded Dimensions: 45 x 12 x 27.5in / 114 x 31 x 70cm (LxWxH)
Unfolded Dimensions: 47 x 24.5 x 43in / 120 x 62 x 110cm (LxWxH)
What is in the package? 1x Fiido Electric Scooter with suspension, 1x US-Standard Charging Adaptor
Warranty Period: 6 Months Limited Warranty.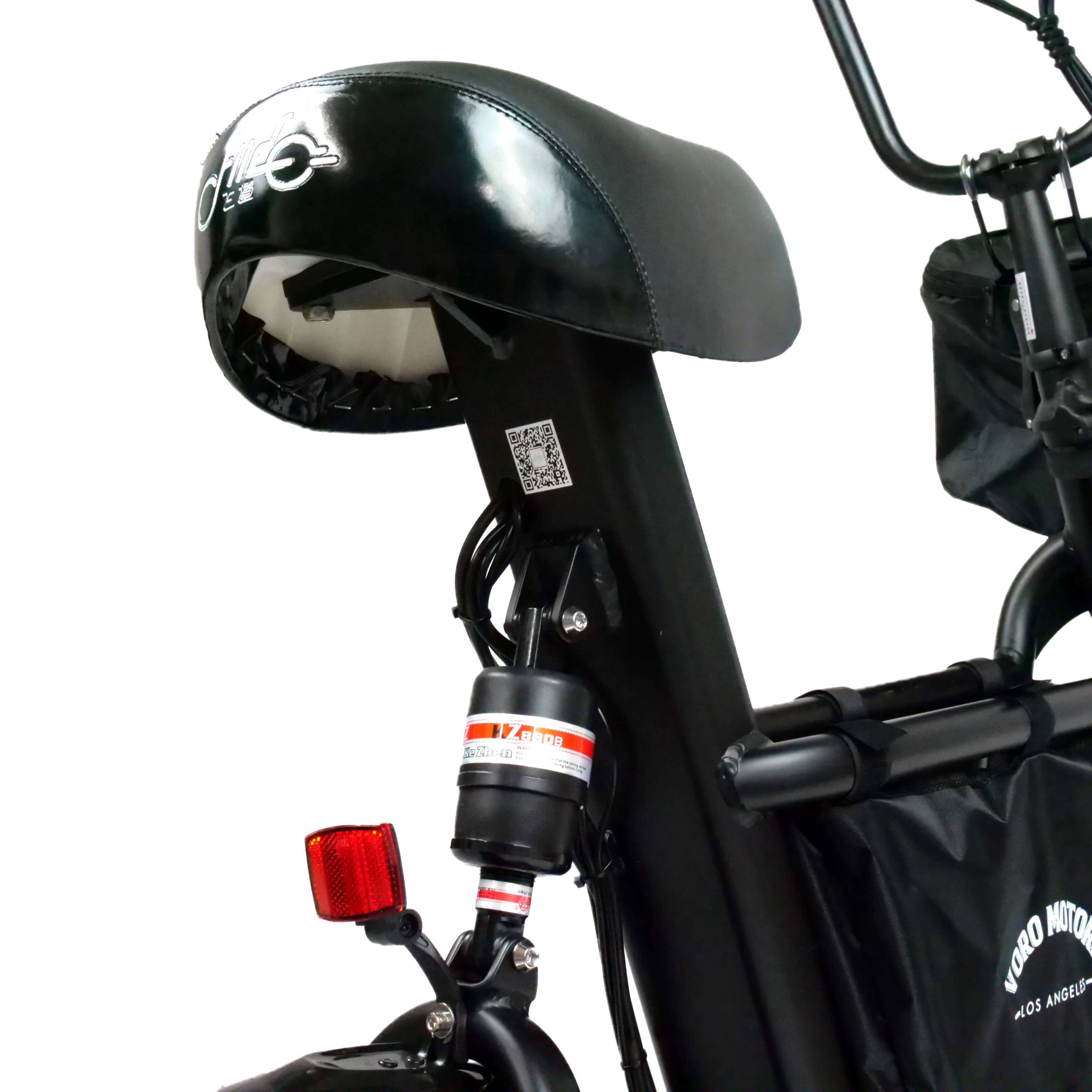 Stylish
The Q1S has a stylish, fun, and attractive 44-pound chassis, which many PEV riders in the community modify with aftermarket parts to make them insanely fast. Many scooter enthusiasts praise its lightweight for portability and peppy chassis for aesthetics and modding.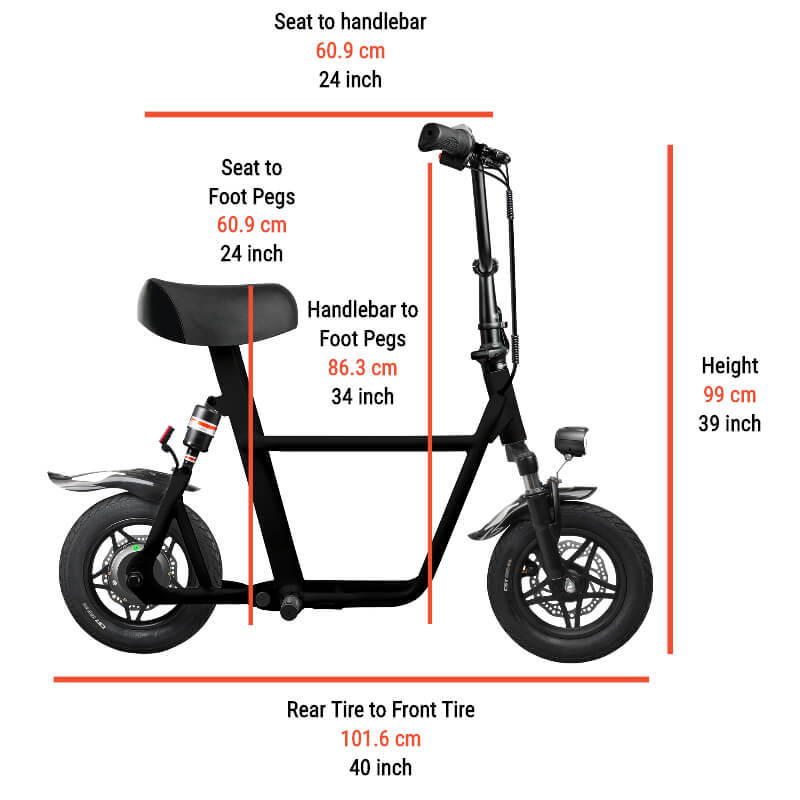 Affordable
The scooter has a low-cost build and lightweight chassis, and it is enjoyable to ride, making it easy to use, low maintenance, and portable. Many scooter riders in the area are interested in the Q1S and all of the accessories that can be added to it.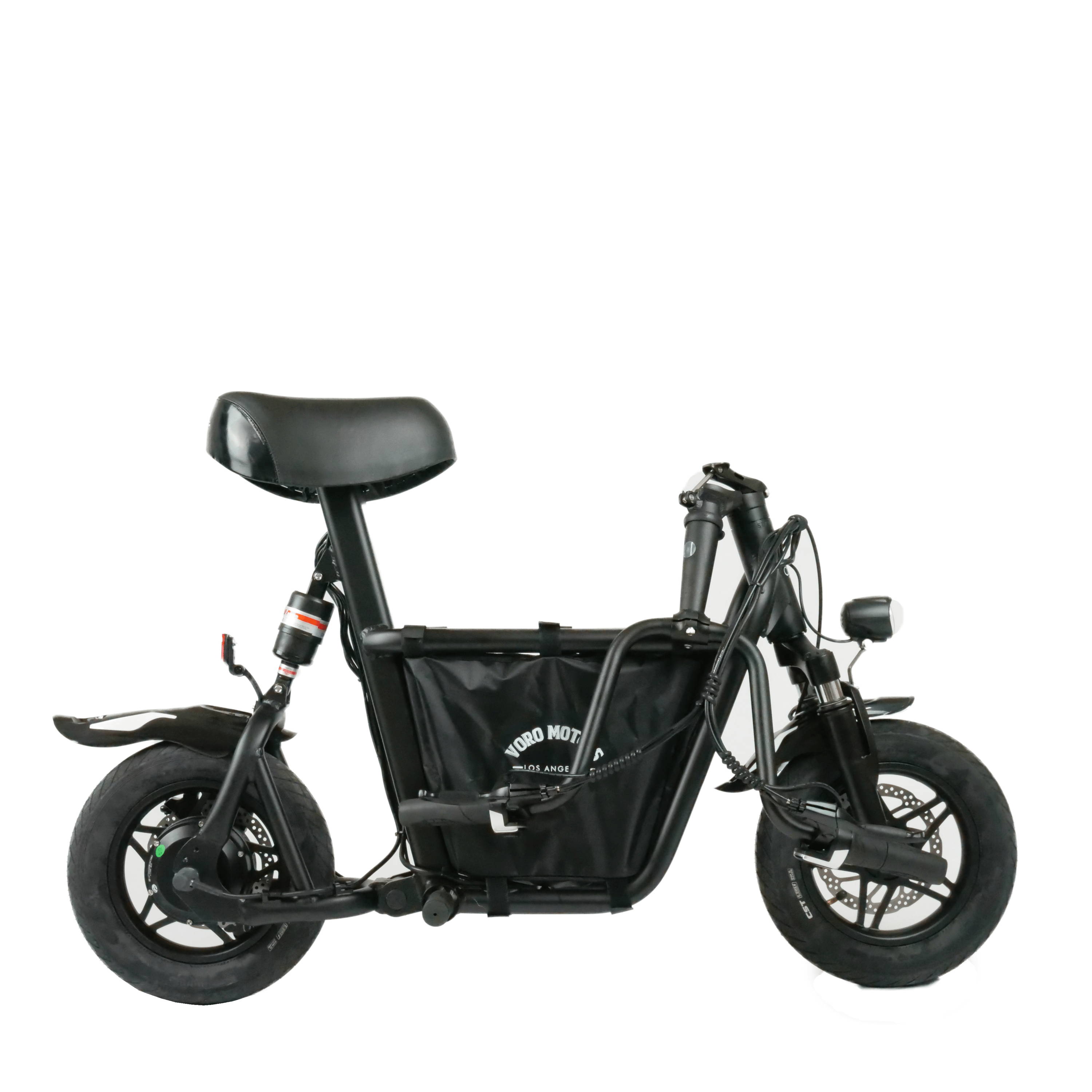 Gear Motor: Nominal Watt: 250W, Peak Power Output: 500W
Battery Type: 36V 10AH UL certified Battery with Battery Management System Protection
Tire Type: 12 inch Pneumatic CST tire for Front and Rear
Brake Type: Front and Rear Mechanical Disc Brakes
Suspension: FIIDO Q1S – Front Fork Suspension and Rear Air Suspension
Type Of Lights: Front headlight, Rear reflector
Cruise Control: Available (Red button)
LCD Display: Built in.
Kickstand: Built in.
Seat Option: Child Seat – Available as an optional upgrade.
Throttle: Twist Throttle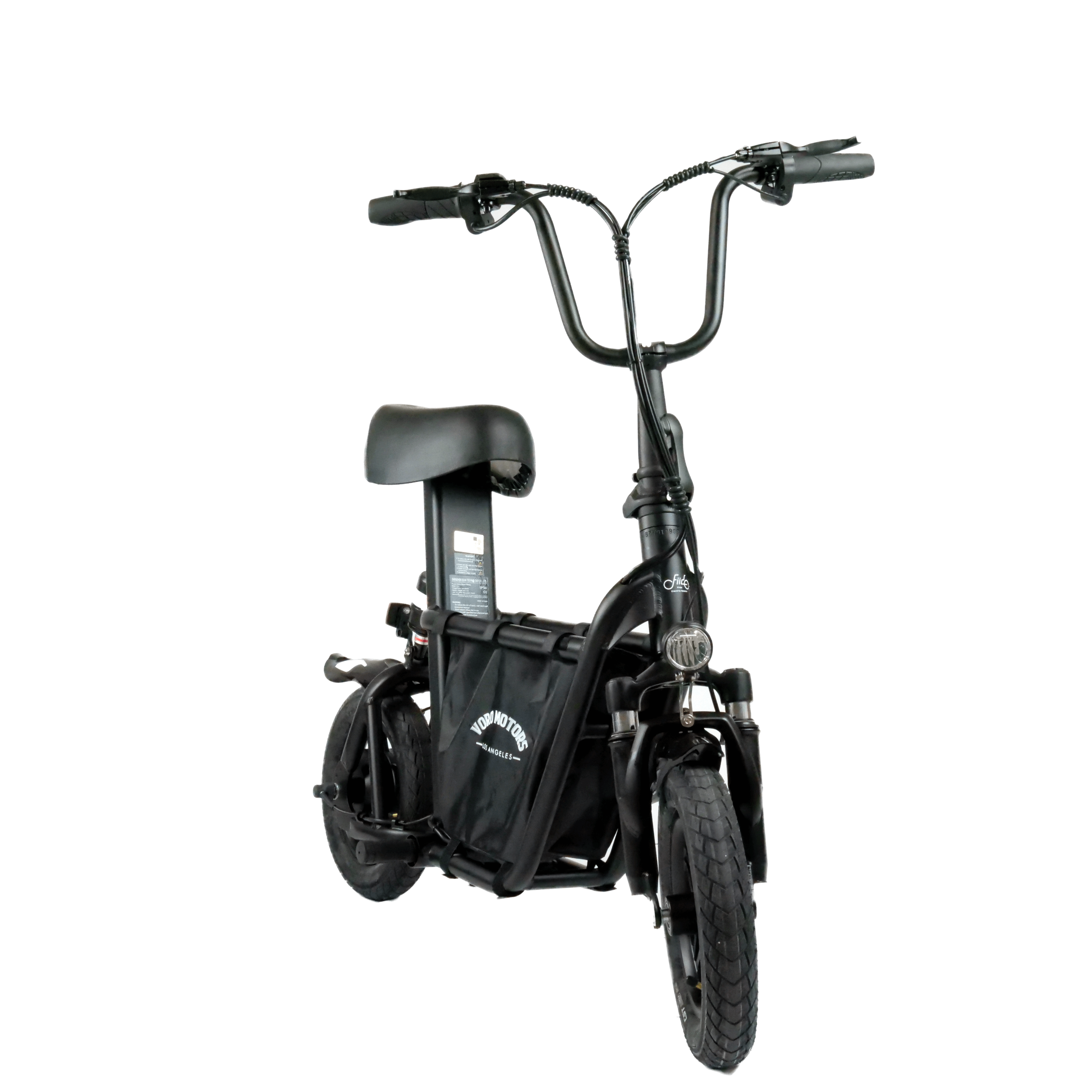 Easy and Fun
This scooter has the potential to be a strong contender in the entry-level seated electric scooter category. The Q1S is the entry-level Fiido and one of the most fun single-motor scooters on the market, sitting right at the bottom of the Fiido lineup.
Could the Fiido Q1S be the scooter you use to get to work, the grocery store, and around town during the week? Are you looking to upgrade its performance specs?
About EMOVE
Voro Motors started as a store in Singapore that sold personal electric scooters. By taking care of one customer at a time and pushing the limits of quality, we quickly became the best company in the country for high-end electric scooters. But because electric cars for personal use are banned in Singapore, we had to focus on other markets to keep the business going.
Our goal is to make personal commutes easier for the last mile and as a primary alternative way to get around. We've convinced many people that the EMOVE Cruiser can replace their cars completely.
You may also like:
Disclaimer: The information presented in this article is derived from extensive research, user reviews, and publicly available information. Our aim is to provide accurate and up-to-date content; however, it is crucial to understand that the opinions expressed are based on the information available at the time of writing. We strongly encourage readers to conduct their own thorough research and carefully evaluate their individual needs before making any purchasing decisions.
eWheels 2023 Summer Deals and New Launches are here!!!
Cheap, reliable, and powerful! TurboAnt Electric Scooters 2023 Sale!
Hi guys! This post may contain affiliate links, sponsored content, and advertisements. We get a small commission for covering topics that interest us (helps us keep the doors open). For more information, please see our privacy policy and disclaimer. Ride safe yall!
2023 Electric Unicycles:
Coupons & Deals:
Apollo Scooters: Get $50 USD worth of free accessories, upgrades, or spare parts with the purchase of a scooter. Code: VROOOMIN
REV Rides: Save $50 off Scooters and EUC's, Code: VROOOMIN
EVOLV Electric Scooters: Free Folding Lock (worth C$80) for every EVOLV model! Use Code: VROOOMIN-LOCK
To keep the site running and information flowing, Vrooomin.com participates in affiliate linking programs. We're also an Amazon Associate, which means we get paid for referring people to Amazon. Please support the channel by clicking on our links.