Levi is a financial analyst based in the South Bay. He enjoys the outdoors, late-night cookouts, low-stakes hold 'em, and high-speed electric vehicles. Smokey BBQ, cheap tacos, cold beer, organic produce, and fast e-bikes are the only things Levi knows. Levi constantly ponders the advancement of high-performance electric vehicles and their relationship to the changing climate.
60V 28AH Nami Blast Electric Scooter just released
For more information, check out the Nami facebook Group.
The designers of Nami Burn-E are at last finally releasing their newest product, the 60V 2KW (nominal) Nami Blast electric scooter.
Mid-size electric scooters are ideal for beginners because they are just the right size—not too big, not too small—and have a balanced weight to power ratio.
40 MPH Nami Blast Electric Scooter
Could this be the next best 40 MPH dual motor scooter?
The Nami Blast appears to be able to go head-to-head with the best franchise scooters in its price range. Scooters like the Dualtron Luxury, VSETT 10+, Bluetran Lightning, Kaabo Mantis GT, and others are currently in high demand.
The 11″ tires, patented front fork suspension, and coveted Nami frame and features are what distinguish the Blast. The Blast appears to be a cross between a Burn-E, Weped, Apollo Ghost, and a Vsett when viewed from a profile angle.
Again, that's just based on a quick profile view!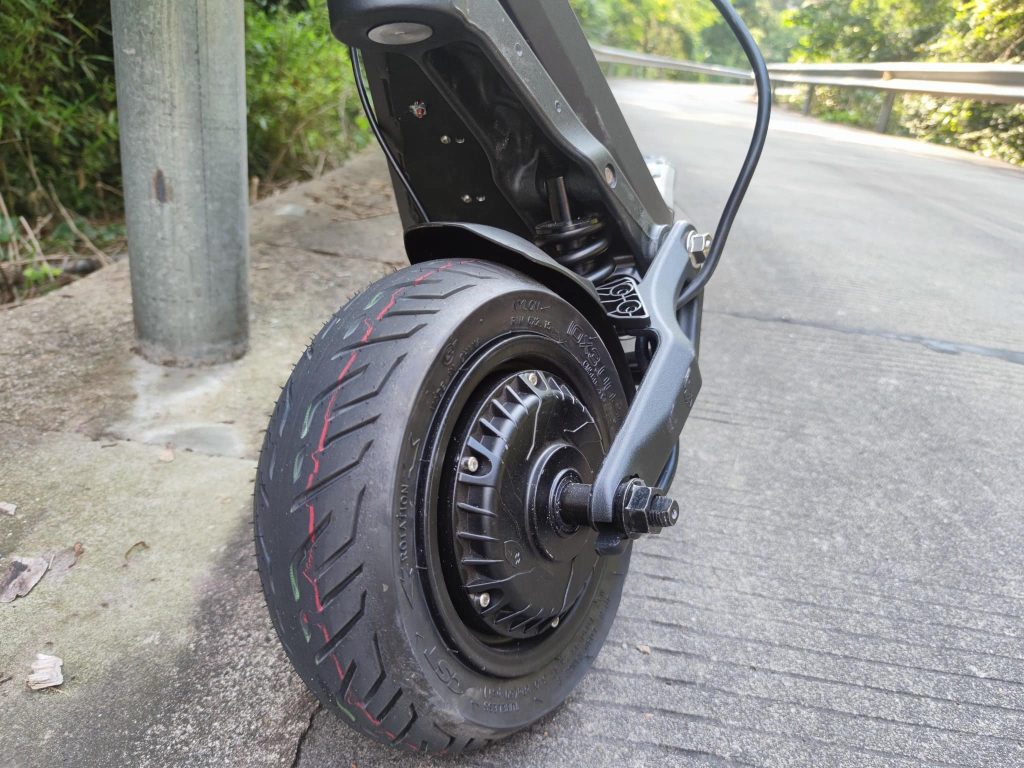 Technical Specs:
Frame: Patented front fork
Tires: 11-inch tire Tubeless CST
Motors: Dual 1000W motors
Braking: Double piston hydraulic brakes
Suspension: Hydraulic suspensions
Battery Pack: 60V 28Ah battery, 1680WH
Range: 80 km range
Weight: 46 kg weight
Materials: One-piece welded aluminum frame
Display: Multifunction display
IP Rating: IPX5 water resistant, Waterproof connectors
Portability: Folding system with one-piece stainless steel clamp
Nami Electric Scooters
The electric scooter community is undergoing an exciting time, and the Blast appears to be the solution for riders with tighter budgets and greater power needs.
When compared to its peers, the Blast still has some competitive performance specs, even though it isn't that different from its 72V bigger brother, the Burn-E Viper.
We'll update his post with more information about the final specs!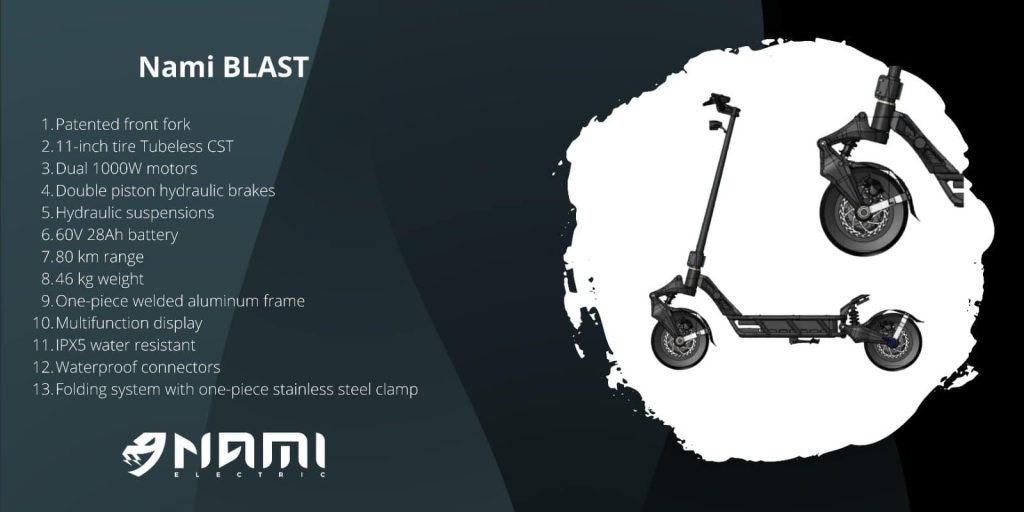 More 40+ MPH Extreme Performance Electric Scooters:
💪 Hi friends! We hope you find our content useful! Make sure to use our affiliate links, it helps support our site and keep the fresh content, apps, videos, and updates coming. Ride safe!

- Team VROOOMIN
⚡New: 2022 Best Electric Scooters
⚡New: 2022 Best Electric Unicycles
Editor's Note: VROOOMIN.COM reports the advertised speed and range from the manufacturer. The exact results will vary depending on the rider's weight, overall payload, road conditions, and charge level. Most PEVs will deliver at least 60-70 percent of the quoted range, if not more. The top speed and range will be decreased for heavier riders.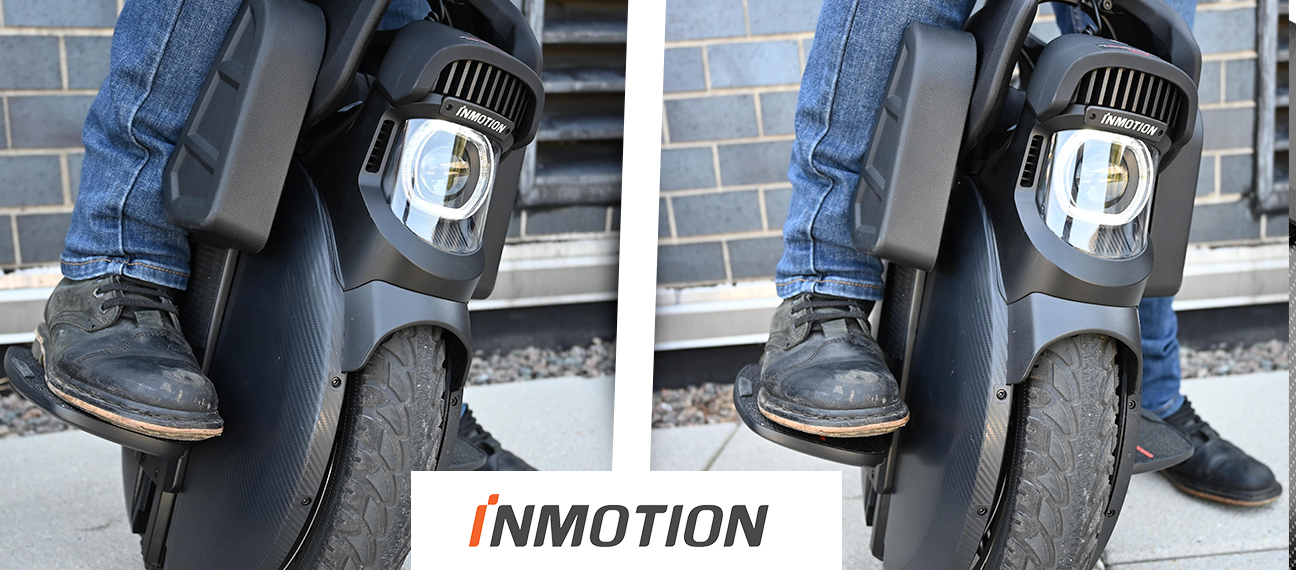 2022 Electric Scooters:
2022 Electric Unicycles:
Coupons & Deals:
Apollo Scooters: Get $50 USD worth of free accessories, upgrades, or spare parts with the purchase of a scooter. Code: VROOOMIN
REV Rides: Save $50 off Scooters and EUC's, Code: VROOOMIN
EVOLV Electric Scooters: Free Folding Lock (worth C$80) for every EVOLV model! Use Code: VROOOMIN-LOCK
To keep the site running and information flowing, Vrooomin.com participates in affiliate linking programs. We're also an Amazon Associate, which means we get paid for referring people to Amazon. Please support the channel by clicking on our links.