Mention Code "VROOOMIN" for possible discounts to your dealer!
Coupon Codes & Deals:
eWheels Spring Sale on electric scooters and electric unicycles
Save $50 off Kaabo and EMOVE electric scooters with Code: VROOOMIN
Save $50 off VSETT, Begode, King Song, Segway with Code: VROOOMIN
Get $50 worth of accessories at Apollo scooters with Code: VROOOMIN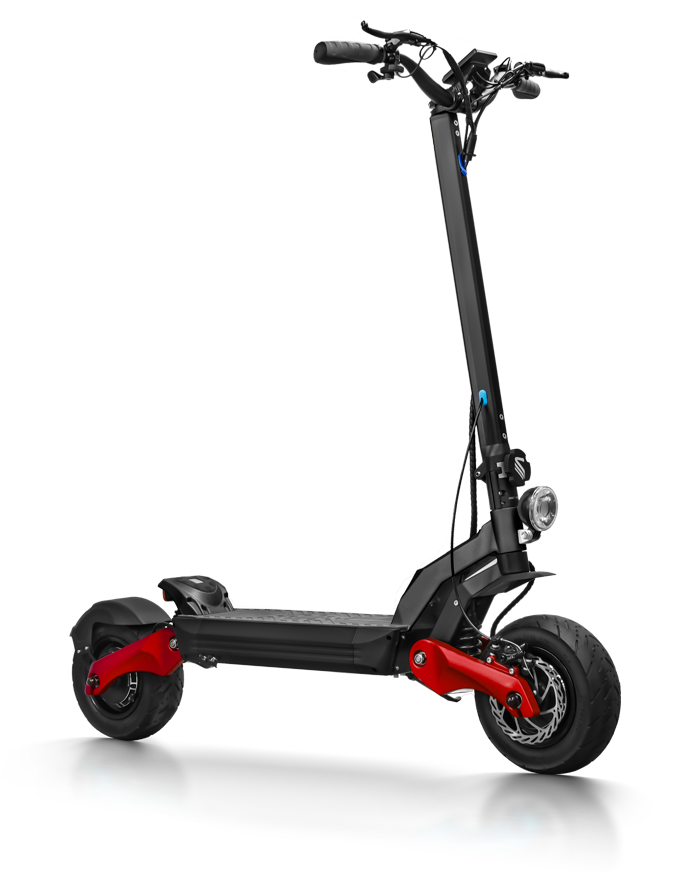 2022 Varla Eagle One Pro is here!
Varla scooters have been making a lot of noise on the scene. The Eagle One, and now the Eagle One Pro, have dominated online advertising. What are your thoughts? Is Varla a reliable brand for your next scooter purchase?
Assume you want top-tier, high-voltage, long-range, and high-quality chassis. In such a situation, the 2000W 60V 27AH Varla Eagle One Pro electric scooter is designed to save you money while providing adequate performance.
High quality is essential to many individuals in the scooter game, and the Varla Eagle One Pro High-Performance electric scooter has something to offer.
When you ride an electric scooter, you can feel the fresh air, the tire on the pavement, and your heart beating
This 11″ wheel combination is designed for riders who want massive tires and +40 mph speeds to make commuting worthwhile. The Varla is a sports model with good performance for a $2,099 budget.
The Varla team is now carrying this 45 mph electric scooter as one of the most premium and High-Performance electric scooters for the fall riding season, and they're ready to rock your socks off.
1300W Peak Power
Support you to tackle all terrains easily
36 Nm Torque
Climb up to 35 degrees slopes and hills
Performance: The Dual 1000W hub motor on the wheels can provide the peak power output of 2600W, which is powered by 2x30A speed controllers, maintaining the optimal performance of the e-scooter at all times.
Battery: It can travel up to 45 miles on a single charge thanks to the 60V/27Ah lithium-ion battery.
Braking: The powerful Dual hydraulic brakes and ABS system offer a safe and smooth quick stop in any riding circumstance.
Suspension: Equipped with updated twin shock suspension, they can absorb bumps better, providing a more stable ride for you on and off the road.
Lighting: It has a 10W front headlight that can illuminate the road 500 meters ahead of you, making it easier to ride at night. Be safe, be seen, see while riding in the toughest terrains.
Big Performance
This heavy-duty, clean, and simple electric scooter is packed with features that will make your commute safe, easy, and enjoyable. The Varla Eagle One Pro has 2000W dual hub motors and a 1620WH high-discharge lithium battery pack that can transport riders for more than 45 miles of exciting long-distance riding.
Equipped with 96 units of high energy density 21700 lithium-ion battery, it meets your long-distance requirements.
an intelligent battery management system indicates the battery's health and protects the battery while in operation.
Reduce charging time by half with two chargers.
Features
Powerful motor & long battery Life – The 2000W electric brushless hub motor allows for speeds up to 45mph. High capacity battery (1620WH) with a max travel range of up to 45 miles under specific conditions, and max load of 330 lbs
Upgrade your Commuting – Varla Eagle One Pro electric scooter equipped with 11 inch pneumatic (and full shock absorbers) to provide max comfort, even on rough surfaces or speed bumps.
Safety with Varla scooter – Varla scooter features the ultra-bright headlights and tailights.
Perfect for Commute and Travel – Varla scooter collapses for easy storage in car trunks and other compact spaces
Warranty – Varla Eagle One Pro electric scooter equipped with more powerful performance, become your best commuting or outdoor travel companion. 12-month warranty offered by Varla
Chassis and Handling
The Eagle One Pro weighs 90 pounds and has several features, including a heavyweight, clean and elegant 6061 aluminum alloy, broad handlebars, an easy-to-use display/throttle, bright headlights/taillights, a powerful Dual Hydraulic Brake + ABS, and a comfortable Dual Hydraulic Suspension system.
More robust, more effortless braking and longer lifespan.
Disc brakes dissipate heat thoroughly. You will be able to stop safely in a second.
Dual shock absorption makes your riding safer and more comfortable.
It can absorb the bumps greatly and keep the gravity stable.
Bright 10W headlight will illuminate the road in front of you, helping you see the road.
Pull the brake, the rear red light will light up, remind other vehicles of your position.
Technical Specs:
Top Speed: 45 mph
Motor: 2000W Motor
Brakes: Dual hydraulic brake + ABS
Materials: 6061 aluminum alloy
Price: $2,099
Gradient: 35 degrees
Battery: 60V 1620WH Generic High-Discharge Lithium battery pack
Charge Time: 14 hours
Max range: 45 miles
Tire Size: 11 inch pneumatic
Suspension: Dual hydraulic suspension
Weight: 90 lbs
Max load: 330 lbs
Throttle: thumb throttle
Folding: easy stem folding system
Lighting: headlight/taillight
Side Led: n/a
Horn: n/a
Signals: n/a
Display: New LCD display
Release Year: 2022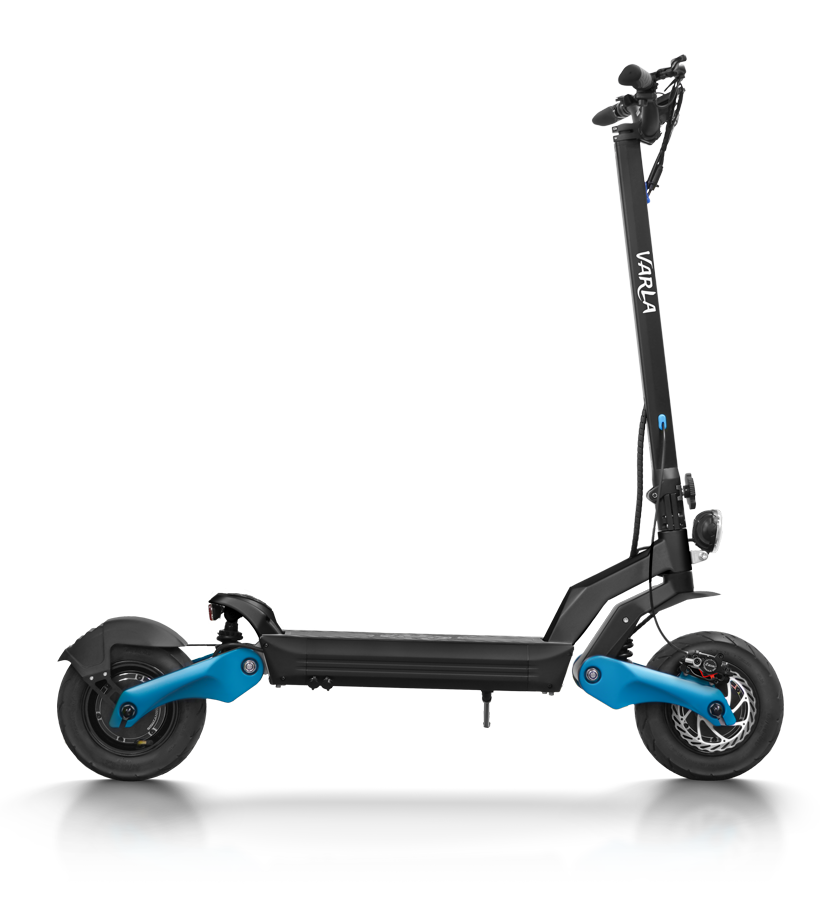 Worth it?
Is this scooter right up your alley? Is $2,100 too much or too little for Varla's performance champion? I think it's a beautiful machine. It reminds me of an Apollo Phantom mixed with a Zero 10X. The performance is in line with a Zero 10X but at least has a 40 mph drivetrain to keep the price low. Tell us in the comment section below if you believe these features are worth the $2,099 price tag.
Best Electric Scooters:
eWheels 2023 Spring Deals and New Launches are here!!!
Cheap, reliable, and powerful! TurboAnt Electric Scooters 2023 Sale!
Hi guys! This post may contain affiliate links, sponsored content, and advertisements. We get a small commission for covering topics that interest us (helps us keep the doors open). For more information, please see our privacy policy and disclaimer. Ride safe yall!
2023 Electric Unicycles:
Coupons & Deals:
Apollo Scooters: Get $50 USD worth of free accessories, upgrades, or spare parts with the purchase of a scooter. Code: VROOOMIN
REV Rides: Save $50 off Scooters and EUC's, Code: VROOOMIN
EVOLV Electric Scooters: Free Folding Lock (worth C$80) for every EVOLV model! Use Code: VROOOMIN-LOCK
To keep the site running and information flowing, Vrooomin.com participates in affiliate linking programs. We're also an Amazon Associate, which means we get paid for referring people to Amazon. Please support the channel by clicking on our links.