💪 Hi friends! We hope you find our content useful! Make sure to use our affiliate links, it helps support our site and keep the fresh content, apps, videos, and updates coming. Ride safe!

- Team VROOOMIN
⚡New: 2022 Best Electric Scooters
⚡New: 2022 Best Electric Unicycles
Bigger isn't always better
The Begode MTEN3 is a powerful electric unicycle perfect for commuters and urban riders. It is affordable, portable, and easy to use. The MTEN3 can reach speeds of up to 24 miles per hour, making it a great choice for people who need to get around town quickly. Let's take a closer look at the features of the Begode MTEN3 and see why it is such a popular choice among electric unicycle enthusiasts.
It's the perfect balance between power and portability! Electric unicycles are affordable, lightweight (MTEN3 is only 25 pounds!), and powerful. Maintenance? Almost zero!! It might seem like eBikes would be better because they're easier on your back but don't let their weight fool you – these babies can go up hills just as fast if not faster than most other ebikes I've seen around here.
Technical Specs:
Power: 800W
Battery: 512WH 84V
Top Speed: 24 MPH
Payload: 200 lbs
Tires: 10″
Weight: 25 lbs
Motor Kill-Switch: handle sensors
Safety Warning System: Audible beeps, pedal tilt-back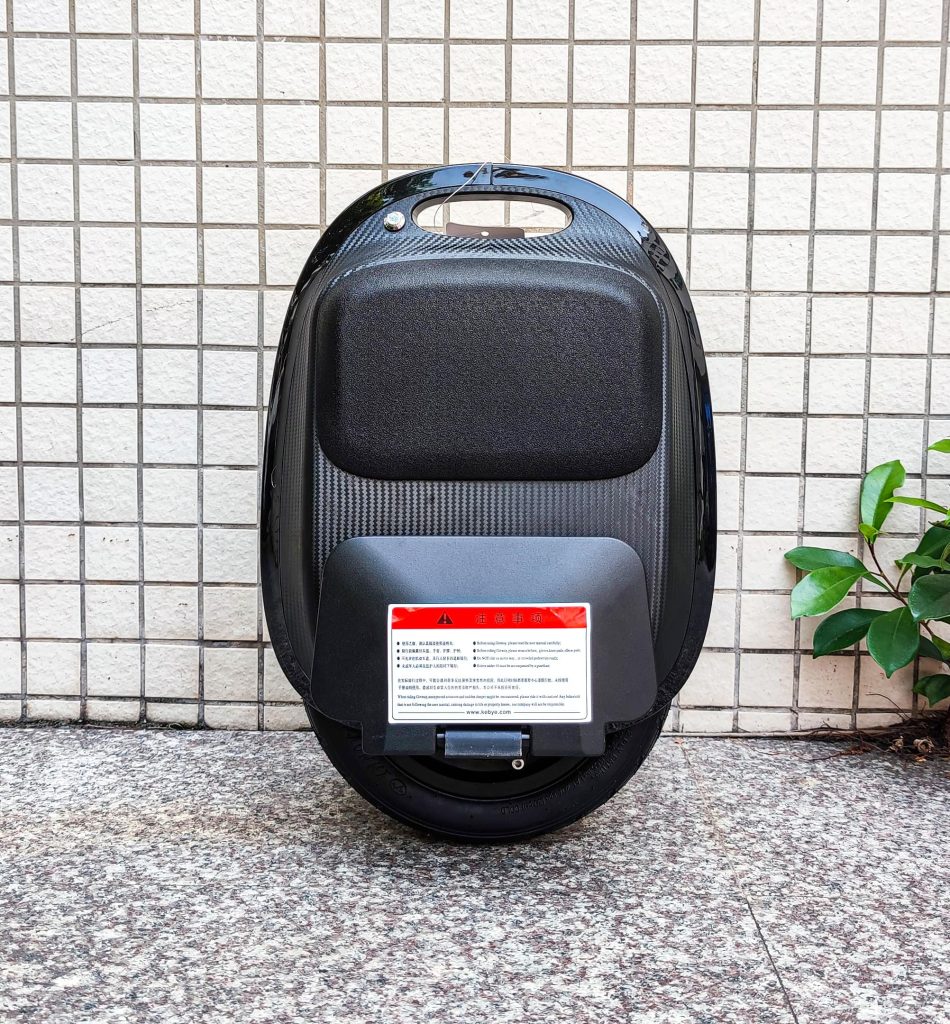 eBikes are large, heavy, and challenging to maintain. On the other hand, electric unicycles are powerful, lightweight, affordable, and virtually maintenance-free.
News & Deals
The Begode MTEN3 is a pint-sized 84V Electric Unicycle Capable of a 24 MPH top speed and a 30-mile max range.
I know what you're thinking, Unicycle, huh? The same ones used by circus acts and street performers? Similar at the same time, completely different. With modern-day lithium batteries, advanced speed controllers, direct current motors, gyroscopes, and accelerometers, the modern-day electric unicycle was born. They can go much faster than traditional bicycles! One thing they all have in common, though – 25 pounds makes this MTEN3 model one tasty treat for your legs when traveling around town or camping out under sunsets alike.
Mten3 is the smallest production wheel on market
Latest 2022 model in shipping
Perfect size for commuting and easy transport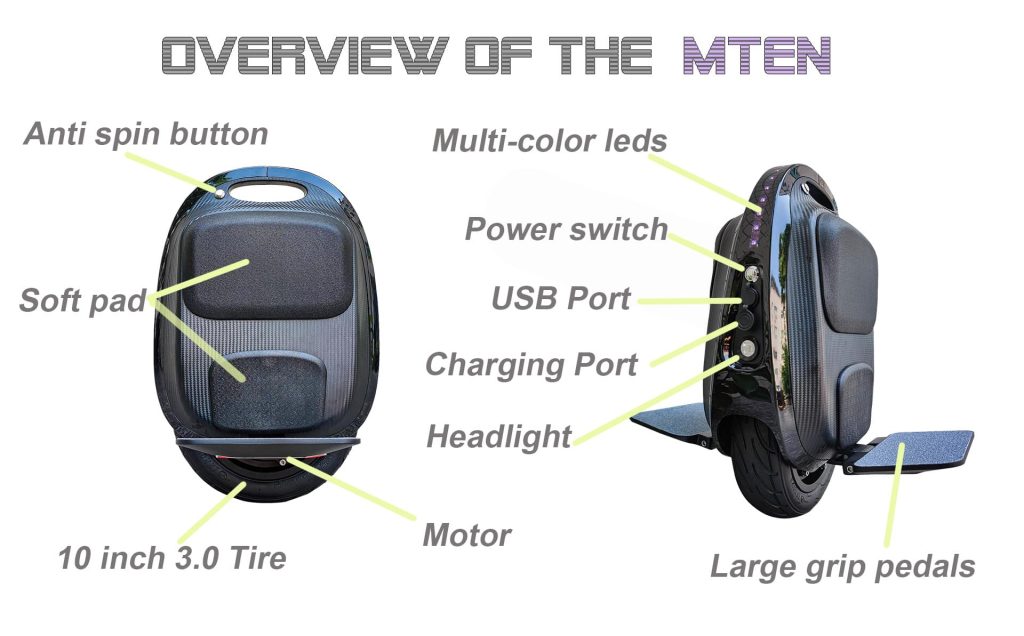 Power:
The MTEN3 is virtually silent, and may have a small bark, but big bite!
Like Black Magic, the engineers at Begode were able to fit a powerful 512WH 84V battery pack in the MTEN3's extremely compact shell. But don't let this small package fool you, because plenty is going on inside that has been specially designed and built just for fun! The motor can take you up to 24 MPH while its high torque 10″ motors are still capable of climbing small hills and bridges. The Begode MTEN3 can you get you to your destination 3 times faster than traditional bicycles alone – not bad right?
Small diameter wheels have plenty of torque for hill climbs
Has higher torque and power than other EUCs in the beginner class
Popular trainer wheel for kids and adults
Power and speed can be limited in-app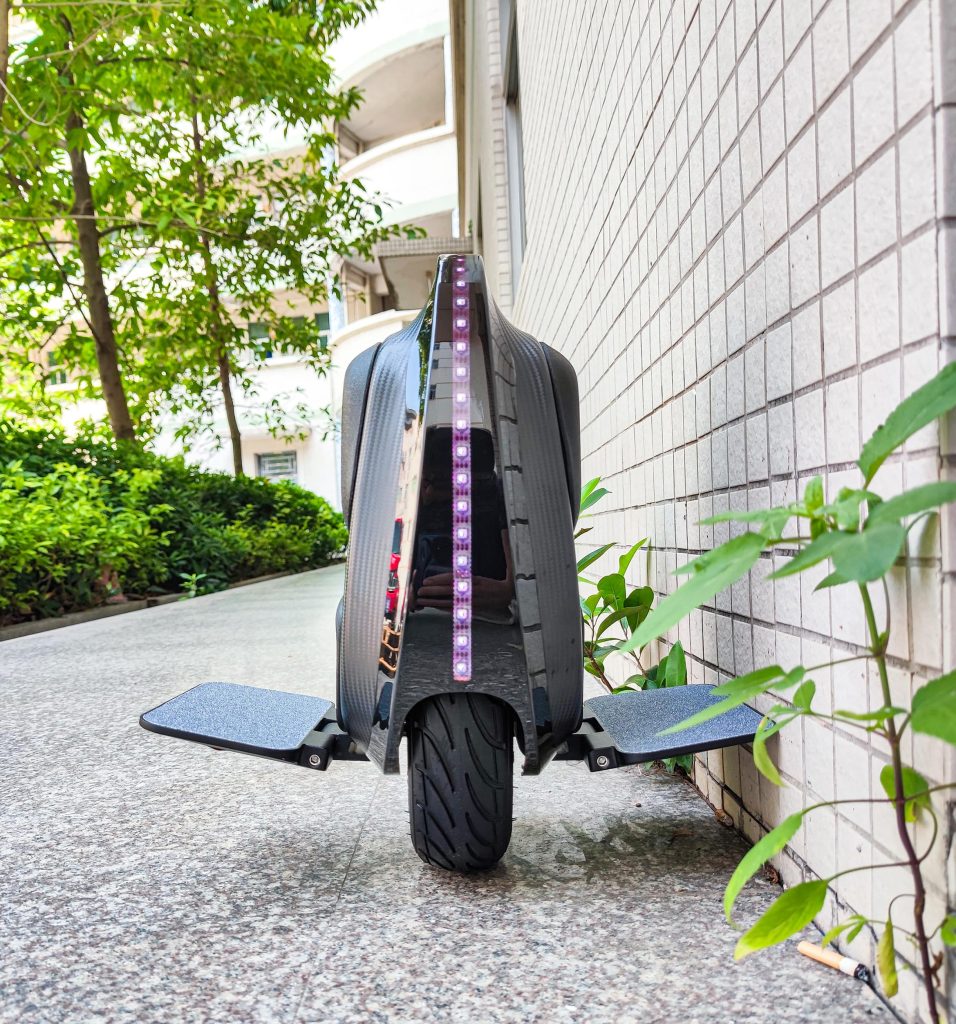 Range:
Commuters best friend
The electric unicycle is a perfect transportation model for those who want to save time, money, and energy. The most expensive and important part of any electric vehicle is its battery. The Begode MTEN3 has a 512WH 84V battery pack that provides riders up to a 30-mile range at moderate cruising speeds. Any riders that have had to walk a few miles to and from work will truly appreciate the time, money, and energy-saving with a powerful electric unicycle. While the range is rated for 30 miles, riders can expect around 18-20 miles per charge if riders face steep terrain or cruise at the top speed.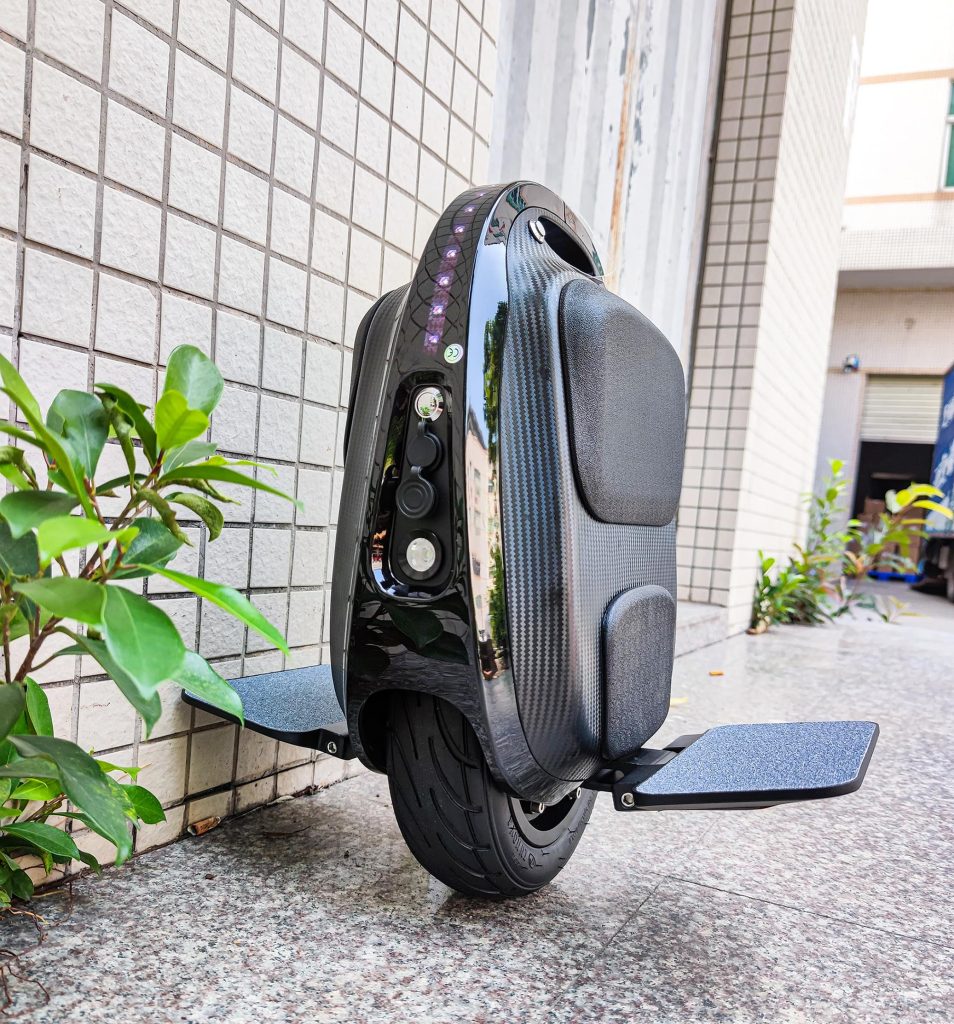 Build Quality:
The build quality for the MTEN3 is top notch, built for plenty of fun filled road miles.
At 25 lbs, the MTEN3 can fit into some backpacks, it's that small! Forget about folding scooters and bicycles. Simply lift the MTEN3 by its handle and stow the EUC near your foot while commuting. The MTEN3 is built for lighter riders. Anyone over 200 lbs. should seek a stronger EUC. The Begode RS is a great option for heavy folks.
Lightweight and nimble wheel, perfect for climbing
Advanced riders perform tricks on the MTEN3, as its easier to maneuver
Custom lights for visibility
Upgraded with Tesla pedals
New Black side pads
Tubeless tires for comfort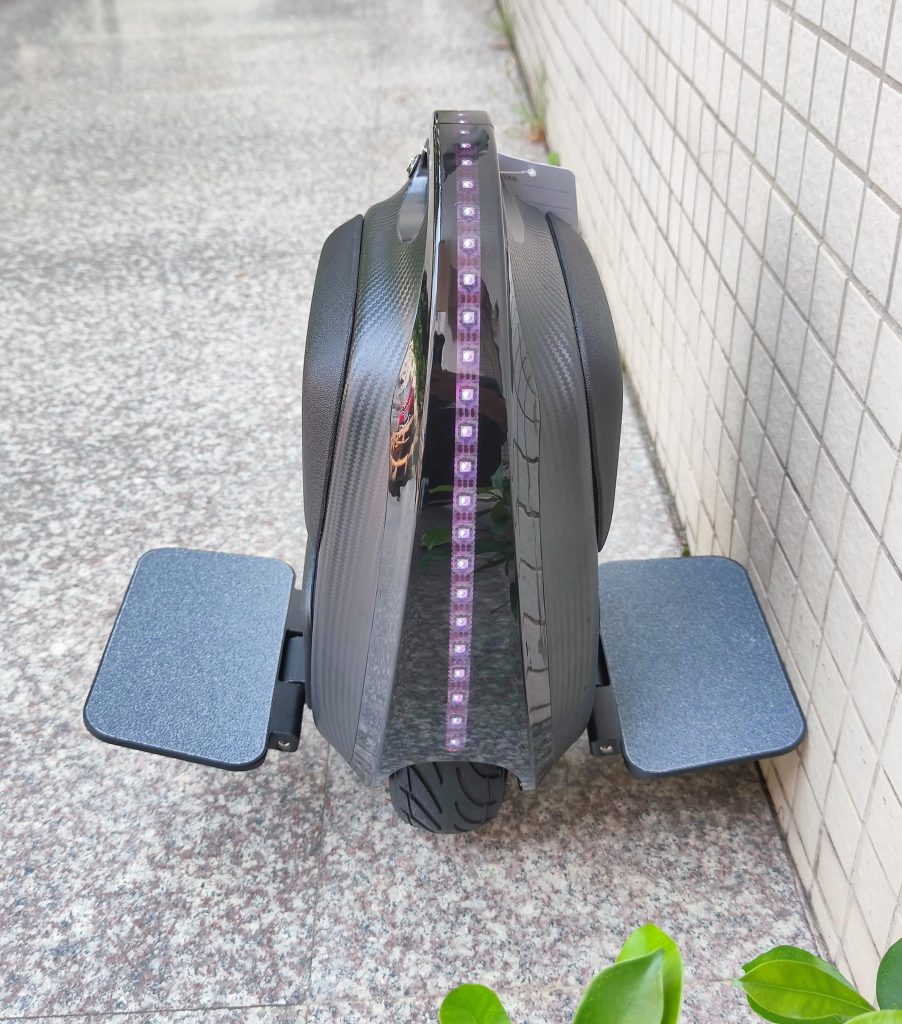 All you need from point A to point B
The MTEN3 is the perfect commuting solution for those looking to cut their carbon footprint and enjoy an easy ride. Getting around town should be a fun and easy experience. The MTEN3's 23 MPH top speed, 30-mile max range, and fully loaded features, the MTEN3 is the perfect solution for your last-mile commuting. Features such as the anti-spin lift sensor, tilt back alarms, and updated lighting make the MTEN3 the complete wheel for your quick, fun, and short commutes. With the MTEN3, it's the small things that count. This applies to the added features to make your ride seamless.
PROS: Ultra-lightweight, portable, powerful, great last-mile solution
CONS: limited range, limited power for riders who want to go further and faster. Consider large entry-level wheels, advanced, or even extreme wheels. I myself have a MCM5 and King Song S20 coming. 😉

Dongguan Begode Intelligent TECHNOLOGIES CO.,LTD
Begode, founded in 2014, is a frontrunner in the creation of mainboard hardware, software, and brushless motors for personal electric vehicles. Begode's research and development department have the largest catalog of electric unicycles. Electric unicycles, electric skateboards, and scooters are among the products offered by Begode. Begode's main goal is to supply the highest-quality and most efficient electric vehicles for commuting to its customers.
More EUC's Like the Begode MTEN3
Editor's Note: VROOOMIN.COM reports the advertised speed and range from the manufacturer. The exact results will vary depending on the rider's weight, overall payload, road conditions, and charge level. Most PEVs will deliver at least 60-70 percent of the quoted range, if not more. The top speed and range will be decreased for heavier riders.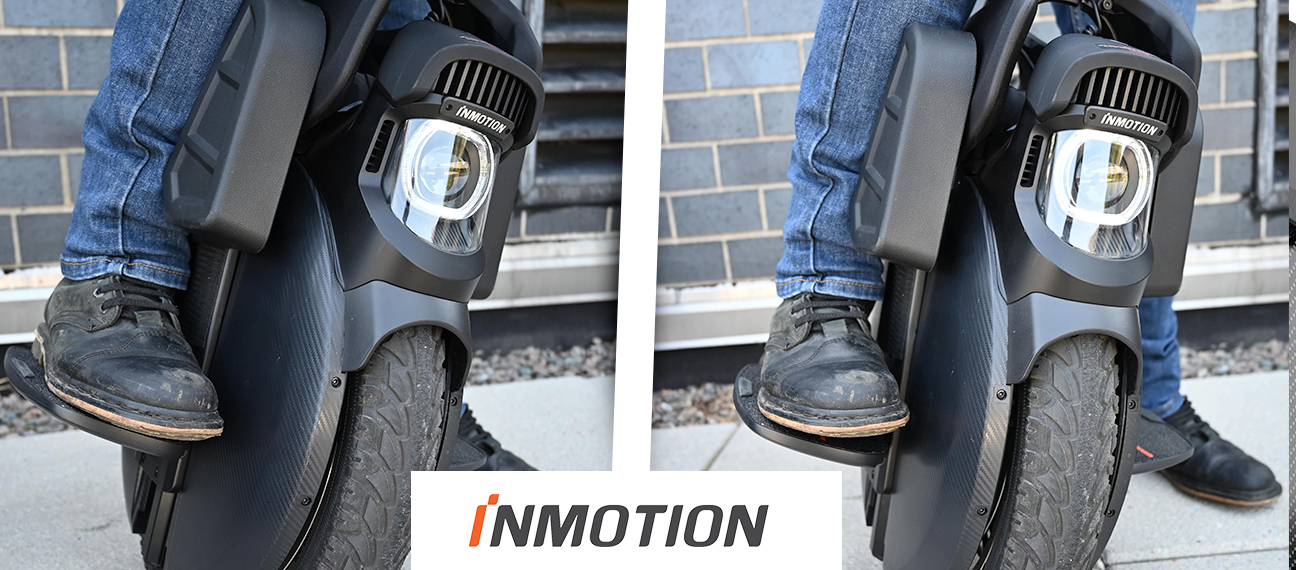 '

2022 Electric Scooters:
2022 Electric Unicycles:
International Electric Scooter and Unicycle Distributors:
Check out the Best Personal Electric Vehicle Dealers in Europe, Asia, and South America:
EMEA + APAC Dealers & Distributors: FASTRIDE, Dualtron Russia, Dualtron Mega Store, SoloRueda, Dualtron Colombia, Kaabo Philippines, eWheels Thailand, Dualtron Greece, Dualtron Chile, MiniMotors Nordic, MiniMotors Korea, Dualtron Ukraine, iScoot Australia, WEPED Australia, WEPED Korea, Czech Republic: Eco Vehicle, Dualtron Turkey, Dualtron Serbia, EUC Sale, Dualtron Indonesia, New Zealand: eScoozi, UK: Ride + Glide
Coupons & Deals:
REV Rides: Save $50 off Scooters and EUC's, Code: VROOOMIN
EVOLV Electric Scooters: Free Folding Lock (worth C$80) for every EVOLV model! Use Code: VROOOMIN-LOCK
To keep the site running and information flowing, Vrooomin.com participates in affiliate linking programs. We're also an Amazon Associate, which means we get paid for referring people to Amazon. Please support the channel by clicking on our links.