💪 Hi friends! We hope you find our content useful! Make sure to use our affiliate links, it helps support our site and keep the fresh content, apps, videos, and updates coming. Ride safe!

- Team VROOOMIN
⚡New: 2022 Best Electric Scooters
⚡New: 2022 Best Electric Unicycles
The Turbowheel Phaeton will no longer be produced, according to eWheels. eWheels has replaced it with the much-anticipated +70 MPH Bronco Xtreme sports electric scooter. For further details, see the following post:
You May Also Like
KEY POINTS:
The Turbowheel Phaeton is back for the 2021 riding season
The 132 lbs electric scooter can reach speeds past +60 MPH
The 2,520WH Battery pack can produce up to 80 mile range on single charge
Order now and receive a Free 84V Fast Charger and Steering Damper
The Phaeton starts at $3,999 + Free Shipping
The Phaeton Electric Scooter is Sold out
There are two types of individuals in this world: those who adore the Phaeton and those who can't stand it. Fortunately for you (who we suppose adore and can manage the Phaeton), eWheels has reintroduced this legendary beast to the market. For a limited time, you can get a Phaeton for free, together with an 84V quick charger and steering damper!
For $3,999, thats a pretty solid deal for a 72V 60 MPH juggernaut of an electric scooter.
Turbowheel Phaeton Electric Scooter Review
Drivetrain
The Phaeton is not just built like a tank, but it is also the pinnacle of electric scooter technology, designed for high-speed riding. The dual 11″ BLDC motors may be found under the stem and rear side arms, with a maximum output of 6,480 watts. 6.4KW is a lot of current; in fact, these motors can reach speeds of over 60 MPH.
While hitting tight turns would be challenging at 60 MPH, most riders enjoy the Phaeton between 15-45 MPH for cruising speeds.
Controllers & Battery Pack
Powering the Phaeton are 72V 45A controllers a 2,520WH Samsung 35E battery pack, thats a whole lot of current that can make any long commute much, much shorter.
Chassis
It's not for everyone; 132 pounds is a lot of scooter; few people can handle the Phaeton's sheer size; it's a powerhouse. You won't be able to fit this scooter in the trunk of your Toyota Corolla, which is fine because it wasn't designed to do so. The Phaeton was created for riders who place a premium on torque, speed, value, comfort, and stability.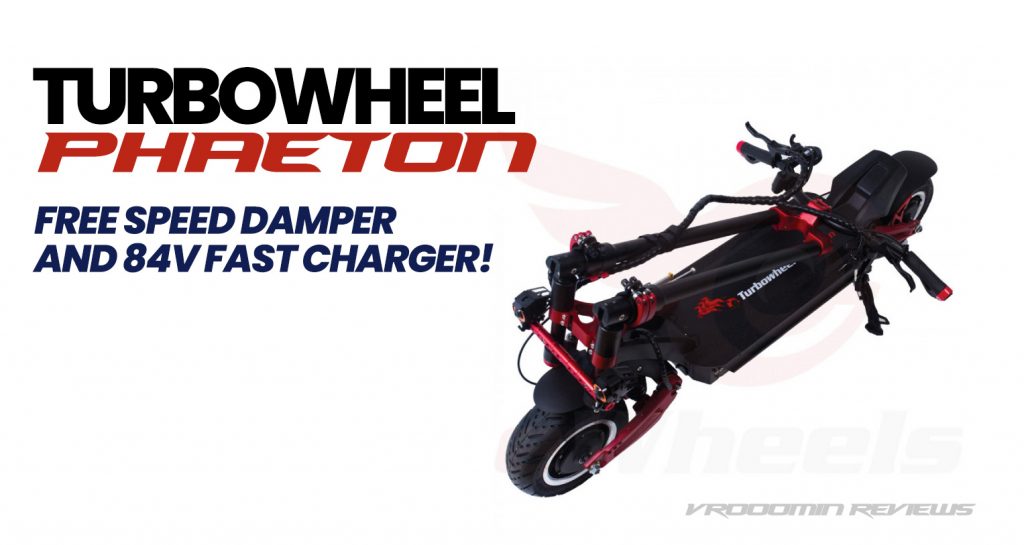 Get the Phaeton Electric Scooter
Free Speed damper and 72V Fast Charger
These Phaeton are in limited stock, check out eWheels and take advantage of this deal while you can.
Editor's Note: VROOOMIN.COM reports the advertised speed and range from the manufacturer. The exact results will vary depending on the rider's weight, overall payload, road conditions, and charge level. Most PEVs will deliver at least 60-70 percent of the quoted range, if not more. The top speed and range will be decreased for heavier riders.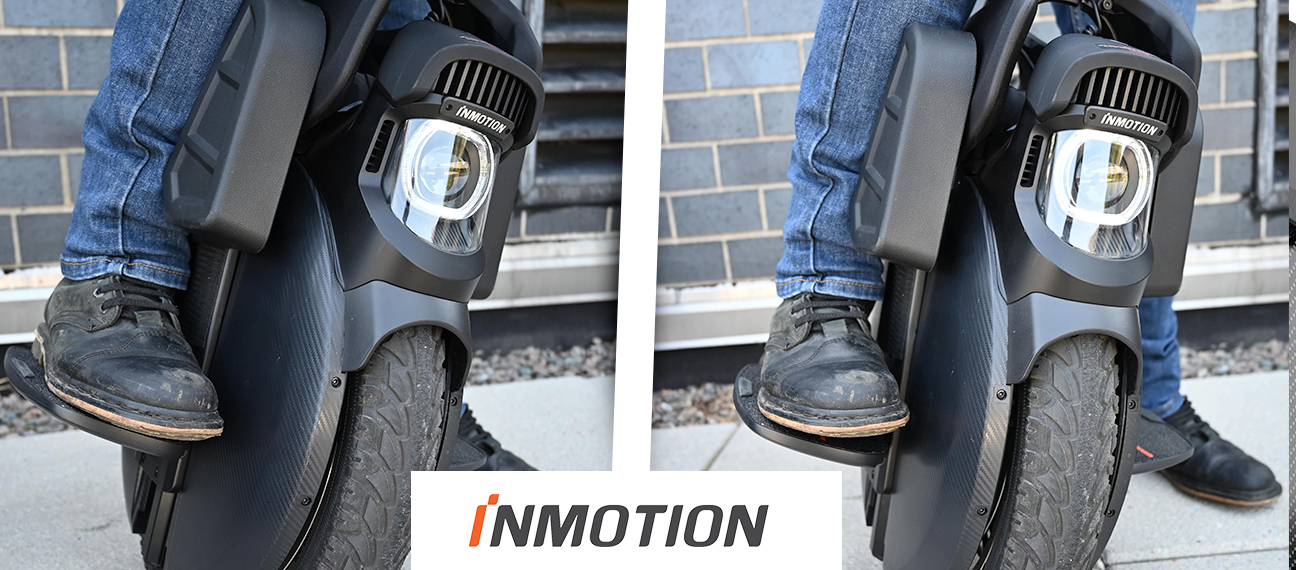 '

2022 Electric Scooters:
2022 Electric Unicycles:
International Electric Scooter and Unicycle Distributors:
Check out the Best Personal Electric Vehicle Dealers in Europe, Asia, and South America:
EMEA + APAC Dealers & Distributors: FASTRIDE, Dualtron Russia, Dualtron Mega Store, SoloRueda, Dualtron Colombia, Kaabo Philippines, eWheels Thailand, Dualtron Greece, Dualtron Chile, MiniMotors Nordic, MiniMotors Korea, Dualtron Ukraine, iScoot Australia, WEPED Australia, WEPED Korea, Czech Republic: Eco Vehicle, Dualtron Turkey, Dualtron Serbia, EUC Sale, Dualtron Indonesia, New Zealand: eScoozi, UK: Ride + Glide
Coupons & Deals:
REV Rides: Save $50 off Scooters and EUC's, Code: VROOOMIN
EVOLV Electric Scooters: Free Folding Lock (worth C$80) for every EVOLV model! Use Code: VROOOMIN-LOCK
To keep the site running and information flowing, Vrooomin.com participates in affiliate linking programs. We're also an Amazon Associate, which means we get paid for referring people to Amazon. Please support the channel by clicking on our links.