Kaabo Wolf Warrior X Pro Electric Scooter
The Kaabo Wolf Warriors have a reputation for being off-road beasts, the Wolf X Pro is no exception. Coming in at 75 lbs and equipped with a 4KW drivetrain, this lighter weight Wolf Warrior will take you the distance, on and off-road.
SUMMARY
The Wolf Warrior X Pro is Here
4KW Drivetrain
The Wolf Warrior X is not for beginners, plain and simple. The X is equipped with dual 1100 watt motors and a high capacity Samsung 60V 28Ah battery pack, allowing for some serious range and speed. It's 4KW drivetrain can take riders up 43 MPH, no problem.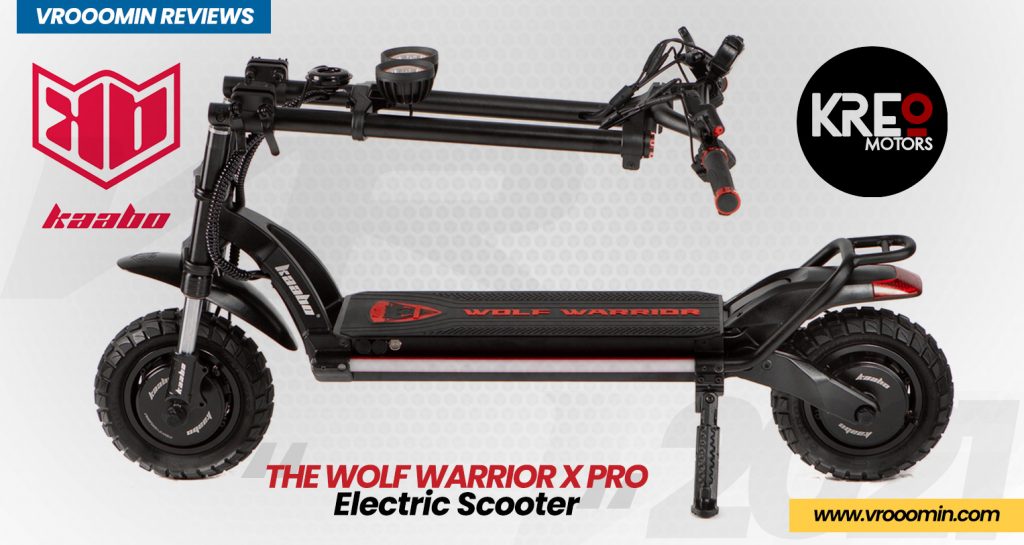 Slimmer Chassis with a big bite
Wolf's were built for stability, range, and high speed
Like its bigger brothers, the Wolf Warrior 11+ and Wolf King, the Wolf X inherits the familiar look and feel, dual stem, and off-road ready chassis. The Wolf Pack was built for off-road, the X Pro is no different. Unlike its massive bigger brothers, this Wolf is compact, light weight and can fit snugly in your sedan. Riders seeking a light weight tank, need to look no further.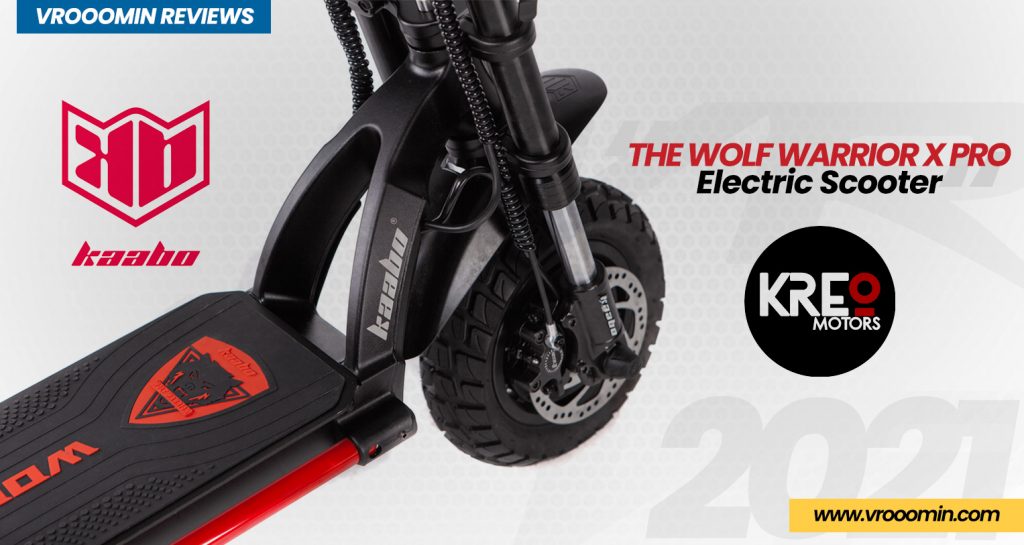 Upgraded Ride Experience
The Wolf Warrior X also features improvements above its siblings to make for a smoother ride experience. The X is equipped with an upgraded controller module, which allows riders to signal, honk, and turn on the head lights from the left handlebar. The X features Zoom hydraulic brake calipers to allow for strong and reliable stopping power, allowing for less wrist and forearm strain on long rides. Last but not least, the Hydraulic shock absorbers will soak any uneven bumps in you path, on or off-road.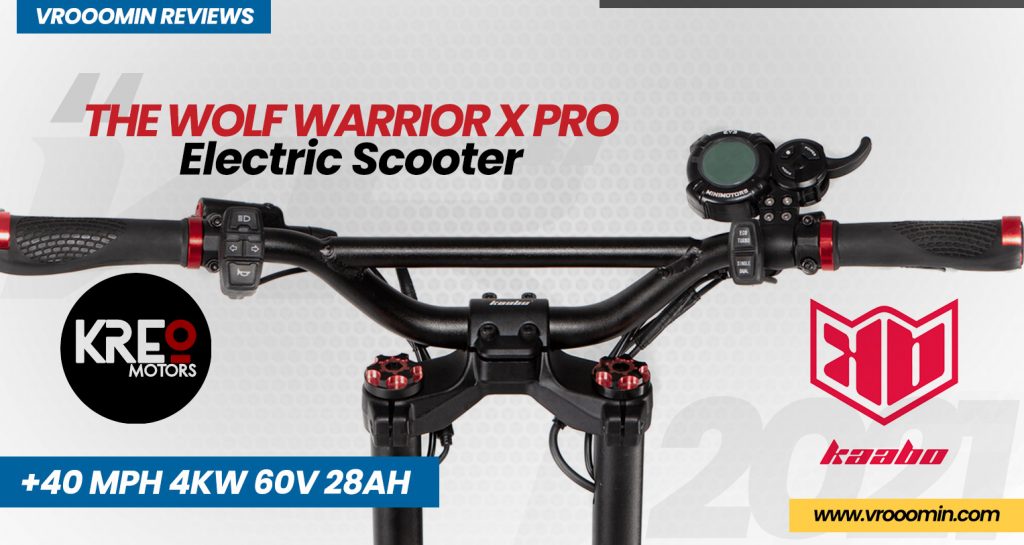 With so many great +40 MPH electric scooter options in the market, it can be exciting and challenging to find the right one! Check out the electric scooter database to compare the latest electric scooters on the market.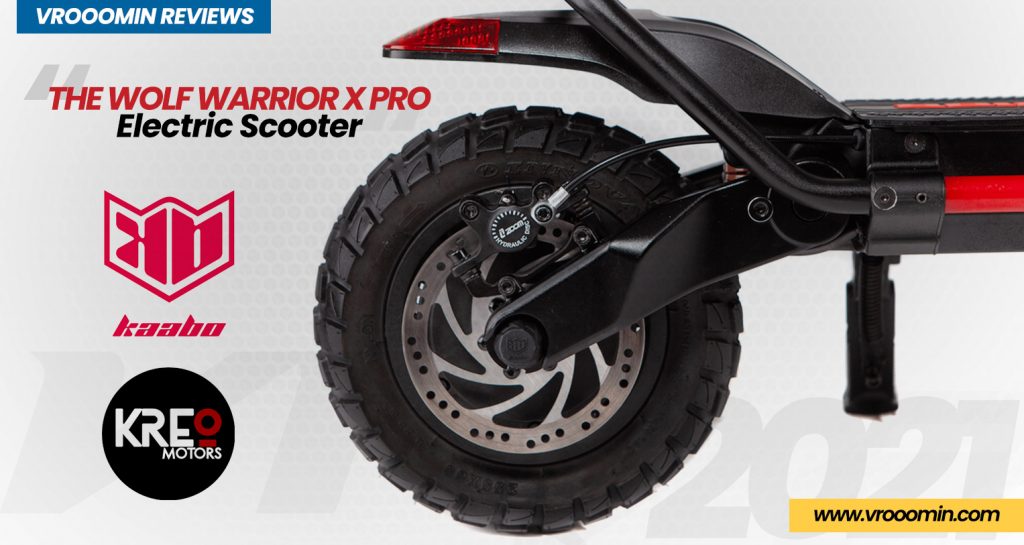 Motor: MAX 4,000 watt BLDC dual hub motor
Battery: 60 volt – 28 Ah – 1,680WH – LG cells
Charge time: 5 or 14 hours (Fast/Slow Charger)
Max mileage: 60 miles
Max Speed: Up to +40 mph
Climbing Grade: 45 degrees
Braking System: Front and Rear Hydraulic disk brakes
Lighting: Large front head light, Safety light, Ambient lights
Max Load: 264 lbs
Scooter Weight: 74 lbs