Big congratulations to Fluidfreeride and their latest storefront opening in New York City!
With the first half of 2021 under wraps, the weather heating up, and locals heading out doors, the need for easily accessible transportation and electric scooters is on the rise.
For prospective electric scooter riders not familiar with the Fluidfreeride company, Fluid is one of the largest and trusted electric scooter dealers in the United states. Their electric scooter inventory covers a wide range of usages including:
Fluids flagship electric scooters include:
Fluidfreeride NYC Electric Scooters Location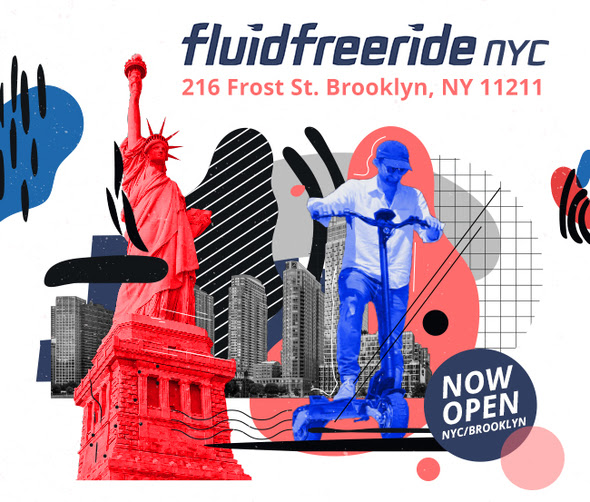 NYC Location Inventory & Services
Looking for an Electric Scooter in NYC?
Make sure to head over to Fluids new location, they'll help anwser any questions and get you sorted out. For a limited time, Fluid is offering 20-45% off opened box scooters at their Brooklyn location.