eWheels just released their latest 67V Rocket, the 2021 Weped GTR Electric Scooter
When you hear the term Weped, images of multicolored LEDs, curving stems, thick extremely wide tires, and aggressive chassis come to mind. For a few years, the famed Korean electric scooter manufacturer has been creating high-performance electric scooters, and has become a sought-after brand among those who want to go faster than 50 miles per hour.
For those who dare, the Weped GTR will take you past 60 MPH.
SUMMARY
The Weped GTR Electric Scooter starts at $5,300
BONUS: Order Now & receive Free 5A Fast Charger!
eWheels is now a US distributor

of

Weped Electric Scooters
Weped electric scooters are highly sought after hyper electric scooters
All Weped scooters are designed and hand built in South Korea
Each scooter is produced in small batches to assure the highest quality
It's undeniable, the Weped GTR may be the fastest production 60V electric scooter on the market
Like lightning and thunder, the GTR comes in at 77 lbs and armed with a 20KW drivetrain. Making the Weped GTR one of the lightest and strongest electric scooters on the planet. The GTR will outperform any 60V electric scooter on the market, most 72V scooters included.
Definition of performance.
Ascending to 60 MPH will only take a few beats.
Thoroughly tested, honed, and perfected, the Weped GTR is the epitome of pure electric scooter performance. The fire-breathing heart of the GTR is its signature twin 80A/5KW motors (same as the SST), wired to its twin 60V 100A controllers and 2,700WH Samsung battery pack, this dragon has been tuned to output a combined peak of 20,000W.
Power – MAX 20,000 watt BLDC dual hub motors 
Battery Pack –  60V – 45 Ah – 2,700Wh – Samsung 21700 cells
Top Speed – Up to +65 MPH 
Range – 80 miles
Build Quality
Ride Comfort
Price – $5,300
Weight – 77 lbs
Brakes – Nutt Hydraulic
Customer Service – eWheels
Summary
With a 20-kilowatt drivetrain and a 2,700-watt-hour battery pack, the GTR is not for the faint of heart. The Weped GTR may be the world's quickest 60V electric scooter in production. The GTR will take riders who want to take their electric scooter riding to the next level and beyond.

For similar electric scooter options, check out the Best 72V Electric Scooters.

Designed by passion.
Developed and Hand made in Korea
Every part of the Weped GTR's design, from start to end, was a true labor of love. The GTR is compact, low weight for its power, and screams high performance, with its trademark curved stem, 10×4″ Ultra wide tires, clutter free & simple cockpit, and 77 pound aggressive chassis. The GTR is made in small batches to provide the highest level of quality.
Pure Riding Pleasure.
Speed Modes: 1, 2 & 3
Because daily driving isn't a speed contest, the GTR features three driving modes, ranging from regular to sport. Level 1 (Normal mode) is ideal for commuting, providing smooth, effortless acceleration. Levels 2 and 3 allow you to increase the GTR's top speed and acceleration curve, making it into a truly track-dominating beast.
Weped Hydraulic brakes & Thumb Throttle
Unforgettable ride experiences are created by high-speed acceleration and fatigue-free braking. All of the GTR's senses are heightened with each release of the Weped hydraulic caliper and light touch of the thumb throttle, providing instant enjoyment and a rush of adrenaline.
Front and Rear Active Motor Control
Weped Active Motor Control distributes variable current and torque between the front and rear motors, resulting in smoother acceleration at higher wattages. The GTR would be too difficult to handle without the system, especially when putting +5KW via each motor.
Can you handle 20KW?
It's difficult to keep up with the latest models hitting the market with so many extreme performance beasts entering the 2022 riding season!
For the latest sports electric scooters, check out the 2022 Electric Scooter Directory and Database, you can also compare the GTR specs with all the latest scooters on the market.
For even more power, check out the GTR's bigger brother, the Weped SST electric scooter.
Price: $5,300 + Free Fast Charger!
Motor: MAX 20,000 watt BLDC dual hub motors – Powered by the same motors as Weped SST
Controller: 60V 100A x 2 Controller
Battery: 60V – 45 Ah – 2,700Wh – Samsung 21700 cells
Charge time: 5 hours with fast charger
Max mileage: 80 miles – average could be 30-60 mixed speed miles, all depends on usage
Max Speed: Up to +65 MPH (depends on road conditions and state of battery charge)
Climbing Grade: 70% or 35 degrees depending on rider weight and state of charge (climbs very steep hills with no problem)
Braking System: Front and Rear disk brakes with ABS standard (powerful stopping power with Weped Hydraulic brakes)
Suspension: Front coil & rear spring shocks
Tires: 10×4.5″ Ultra wide tubeless tires
Max Load: 300 lbs – Stronger motors and battery supports heavier riders
Scooter Weight: 77 lbs – Made for high speed stability, one of the lightest chassis for its power and size
Dimensions: The approximate box dimensions are 52x14x20″
Weped GTR Acceleration Test Video by Numo
Free 60V Fast Charger when you order through eWheels!
Fastest Electric Scooters by Rated Top speed
More 2022 Extreme Performance Electric Scooters:
New York City – I'm VROOOMIN, avid E-Scooter, EUC, and E-Bike rider, reviewer, and modder! I began my PEV Journey looking for the perfect PEV to replace my subway commute… 5 Scooters, two EUC's, and 2 E-bikes later, I started VROOOMIN.COM to connect with PEV riders, modders, distributors, manufacturers, and vendors from all around the world. I personally ride a Veteran Sherman, Begode MCM5, Dualtron Ultra 2, and SUPER73 daily… and loving every single minute of it! I also swim, bike, Muay Thai & BJJ…OSS! Connect with me at info@vrooomin.com.
💪 Hi friends! We hope you find our content useful! Make sure to use our affiliate links, it helps support our site and keep the fresh content, apps, videos, and updates coming. Ride safe!

- Team VROOOMIN
⚡New: 2022 Best Electric Scooters
⚡New: 2022 Best Electric Unicycles
Editor's Note: VROOOMIN.COM reports the advertised speed and range from the manufacturer. The exact results will vary depending on the rider's weight, overall payload, road conditions, and charge level. Most PEVs will deliver at least 60-70 percent of the quoted range, if not more. The top speed and range will be decreased for heavier riders.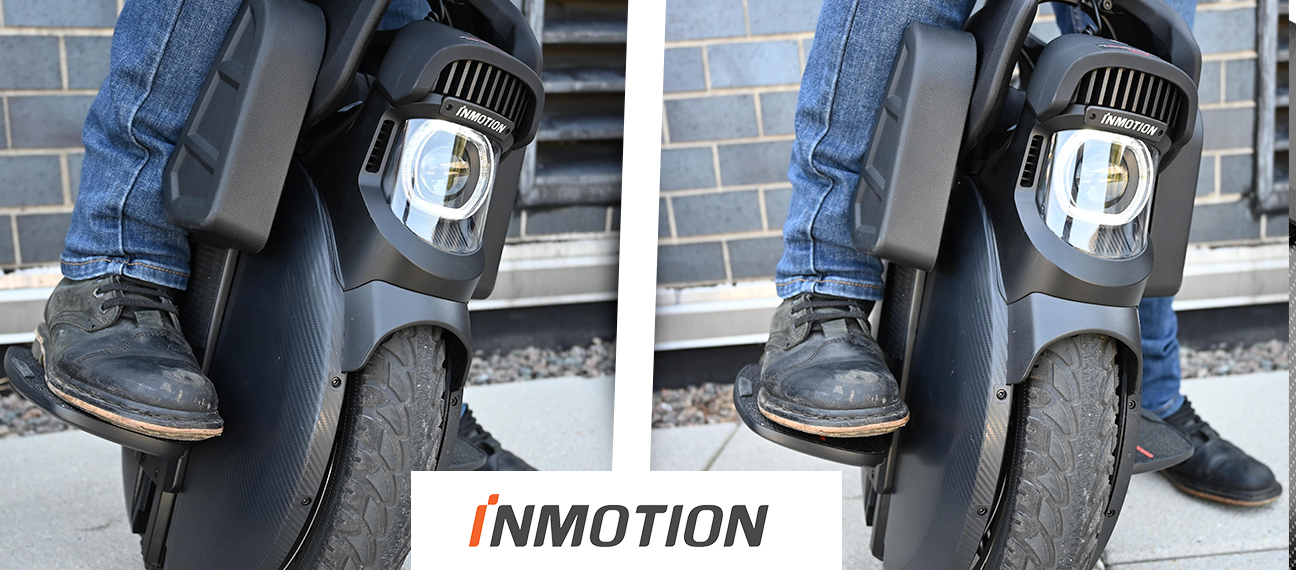 2022 Electric Scooters:
2022 Electric Unicycles:
Coupons & Deals:
Apollo Scooters: Get $50 USD worth of free accessories, upgrades, or spare parts with the purchase of a scooter. Code: VROOOMIN
REV Rides: Save $50 off Scooters and EUC's, Code: VROOOMIN
EVOLV Electric Scooters: Free Folding Lock (worth C$80) for every EVOLV model! Use Code: VROOOMIN-LOCK
NEW VIDEO: 2022 Inmotion V11 Suspension Electric Unicycle
To keep the site running and information flowing, Vrooomin.com participates in affiliate linking programs. We're also an Amazon Associate, which means we get paid for referring people to Amazon. Please support the channel by clicking on our links.